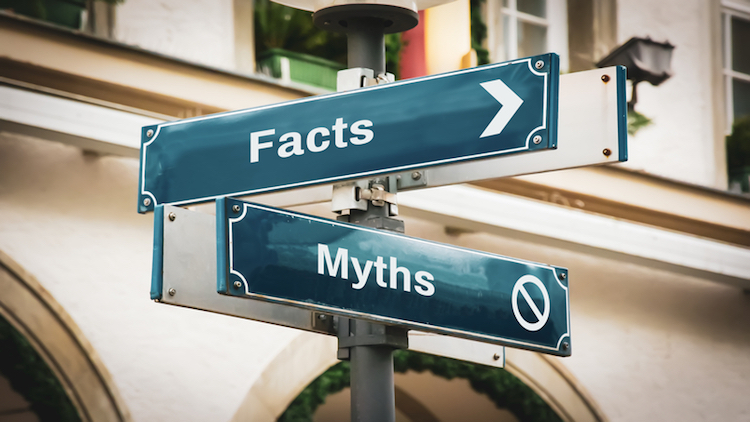 The acronym, the 3D modelling, the software and the cost: Nigel Davies debunks the four most common myths about BIM.
When it comes to BIM, even the acronym causes misunderstandings. It is certainly not a new term, yet the confusion surrounding it could be one of the major barriers to its implementation. But the volume of misconceptions over BIM sadly doesn't end at its name. As BIM is increasingly becoming part of daily lives for those in the built environment, it's time to bust the most common myths and allow organisations to confidently move forward with their digitalisation journeys.
Let's start with the acronym: is it building information modelling? Is it better information modelling? Or perhaps better information management? Well, BIM is indeed an acronym for building information modelling. This term has been used for many years and was originally and primarily focused on 3D models and the associated data.
Having said that, over the years, it has matured to describe the wider information management process across the life cycle of a built asset. Depending on what part of the industry professionals are from, BIM can mean different things, hence the reason for the confusion.
Regardless of the 'why', there is clearly a greater need to simplify the terminology and to give BIM the commonly understood description. A description that will not only reflect the broader industry transformation and today's digital landscape, but one that can spark instant understanding and confidence among all professionals in the built environment. Therefore, supported by the UK's industry-led BIM community, from now on, BIM could be considered as better information management, and associated with managing information in a smarter way.
"While the software is an important element of achieving better information management practices, BIM in itself is much bigger than just an online tool."
Nigel Davies
For years, many organisations in the built environment have imagined BIM as a 3D model that helps to create a more visual representation of the project at hand. Certainly, the old acronym of building information modelling did not help to shift the common thinking that BIM is just a model. 3D manifestations are only part of a much wider process that at its heart fosters more collaborative working, seamless information sharing and easier access to data, to ultimately produce a wide variety of digital datasets and meet tight project deadlines.
BIM is bigger than software
BIM software per se does not exist. However, there are different tools on the market that can enable professionals to generate and share information more effectively. It is often the case that organisations need a range of software solutions to help them deliver different parts of the project. The software will therefore depend on the specific needs and project goals, and it is up to the individual organisations to choose solutions that will help them improve efficiencies, reduce risk and improve collaboration.
While the software is an important element of achieving better information management practices, BIM in itself is much bigger than just an online tool.
It is another common misconception that implementing information management practices is too costly and not worth the money. While there is undoubtedly some upfront cost associated with changing traditional and legacy working processes, these should, and will, be countered by the long-term efficiencies and benefits that an organisation gains.
These upfront costs can include software and extra training, but both do not have to be expensive. There are many tools available that are free or at low cost to start the digitalisation journey, as well as various readily available resources and guidance online that can help with smoother, cross-team implementation.
When starting, restarting or moving onto the next step of BIM implementation, organisations should always keep the efficiency gains at the forefront, as there is a clear and direct correlation between efficiencies and the bottom line. Easier project information sharing means met deadlines, no time-wasting, better communication, less risk, and subsequently greater trust among clients to deliver future projects.
Entering a more productive future
With the most common myths now debunked and greater clarity provided over what BIM means, both private and public sector built environment businesses can more confidently embark on their digitalisation journey and succeed in their BIM implementation. While it's only natural to hesitate to make a change, better information management has the power to greatly improve processes and productivity for all stakeholders involved in a project.
Nigel Davies is part of the communities leadership team at the UK BIM Alliance.