Want to automate the validation of BIM data with real-time feedback? Perhaps software from Anker is what you need. Here, the start-up's chief executive, Adrian Søbyskogen, gives the lowdown on what it does.
BIMplus: Let's have your elevator pitch – how does Anker help those in the built environment?
Adrian Søbyskogen: Anker is a Norway-based start-up, with customers in seven different countries across Europe, that addresses crucial challenges in the field of digital construction through BIM. By centralising and automating BIM data processes, Anker streamlines workflows and ensures data quality, making it an indispensable tool for contractors, owners, architects and engineers.
One of Anker's significant contributions is its ability to automate the validation of BIM data. It imports data from various sources, validates it against industry standards, and provides real-time feedback. The automation of data processes and a user-friendly interface simplifies BIM data management, reducing errors and enabling effective collaboration. It ensures data quality is maintained throughout the project lifecycle, which is crucial for reliable decision-making.
Furthermore, Anker promotes interoperability by adhering to industry standards, ensuring consistent data quality and compatibility. This fosters smoother collaboration among different project stakeholders, eliminating interoperability issues and fostering consistent data quality across projects.
What was the genesis of your technology?
Sometime in 2021 at BIM consultancy Reope, our sister company, we were having a code review about a tool that adds properties into Rhino geometry objects. We drew parallels to how Revit has shared parameters and someone said: "Why don't we take the parameters out of the geometry and put it in a database?" That vague idea turned into meetings and a side project at Reope called Anker.
In the early days, we created a simple interface to inspect the data and add data-based rules to the building elements in Revit files. It was shared parameters, but on the web. Little did we know what the industry wanted and what we would become. We got people excited, but they weren't ready for what Anker offers.
While building and prototyping, we met architects, engineers, contractors and building owners and learned that people on site using 3D models don't know what and where the data is in their models, and whether it is correct. Coincidentally, we were working with a hospital project that was drowning in data inconsistencies. After a week or two of trying to solve the problem for the hospital, we had a prototype that took their massive IFC models, checked data and visualised it in their favourite BI app. Ever since, we have had a huge focus on validating data in 3D models and showing BIM stakeholders the value of having good data seamlessly.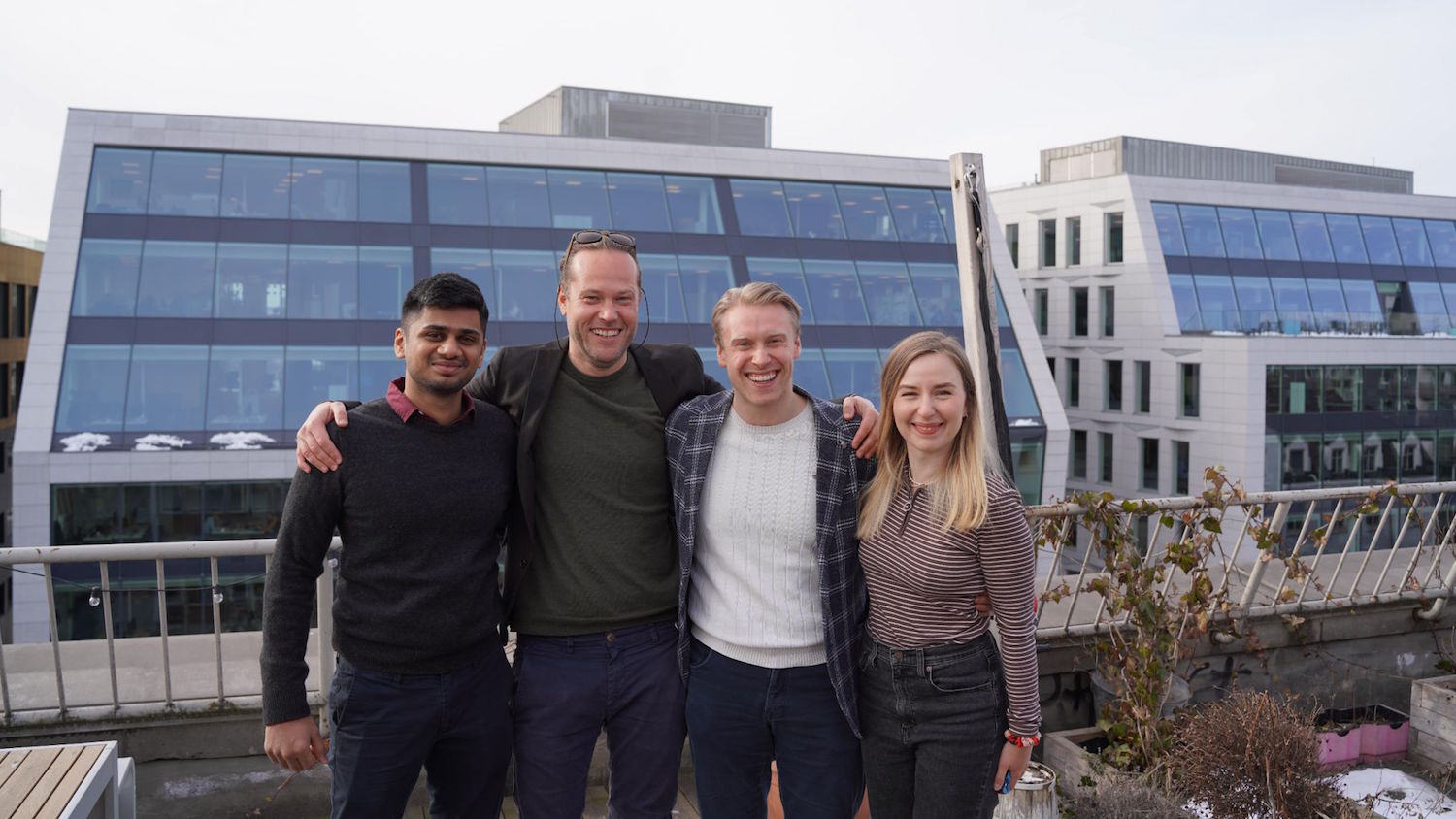 Who is your senior management team and what's their background?
The management team consists of myself as chief executive of Anker. I have a proven track record of building and commercialising start-ups. My career started in Gartner as a business developer and I later co-founded the successful start-up Documaster.
Håvard Vasshaug, the chief product officer of Anker, has been the face of BIM in the industry for 20 years with a background at award-winning architectural firms and engineering firms. Most recently, he was the founder of Reope – architects who code.
Ahmad Saleem is head of engineering, and Weronika Budnik is product manager. Both have an architectural background with an interest in coding and developing products.
Finally, our customer success manager Erik Heggstad has a reputation of being one of the best BIM technicians and coordinators in Norway, having worked on several major projects for the past eight years.
Which businesses have tested Anker or are currently using it?
We have paying customers all around Europe. The common denominator is that they share some major issues with projects that have tough and complex BIM requirements. The architects and engineers use Anker to produce correct data without the need for scripting and/or hideous manual and repetitive tasks. The contractors and building owners use it to continuously validate the models they receive, checking and validating the data quality.
Some noteworthy customers are Autonomation in Australia, the Norwegian Hospital Construction Agency, the publicly-listed engineering firm Multiconsult, and the award-winning architectural firm A-lab.
Are you looking for more funding?
Anker secured $1m in funding this summer and that has given us a nice runway to achieve the next milestones. We are expecting to raise another, bigger round in the second half of 2024, and will then be on the lookout for international VCs outside of Norway.
What are your plans for the next two years?  
We are working on scaling the company. Our product is working, and new features are developed in symbiosis with all of our customers, so the biggest plans we have for Anker is, step by step, to be more present in different regions where BIM is used. The UK and the US are the most interesting, alongside Australia and parts of the Middle East.