Take-up of BIM in the sector might not be as widespread as the government would have liked, but there is no shortage of good practice and innovation at the project coal face. Here we showcase our best read exemplars for 2017.
Slussen Lock, Stockholm – BIM unlocks Swedish reconstruction
Client: City of Stockholm
Lead contractor: Skanska
BIM Tools: BIMEye, Autodesk Navisworks, Revit
Slussen lock, located between the islands of Södermalm and Gamla Stan, the Old Town of Stockholm, has been rebuilt four times since 1642. The current facility (built last century) was in such as bad state of disrepair that a decision was made to demolish and rebuild it from scratch at a cost of €1.2bn (£1bn).
The design, by Foster + Partners, has been adapted to meet the needs of modern city dwellers, including more venues, increased space for pedestrians, cyclists and public transport, and to provide clean drinking water.
Sweden-based consultancy Tikab is BIM project manager for the scheme – it defined all BIM working methods and aspects of information delivery. The project is thought to be the largest ever to produce all its design information digitally during the design phase, with no paper drawings.
The cloud-based BIM data management platform BIMEye was used to plan and manage the complex piling operation for the lock's foundations. A total of 3,600 steel piles will be installed, each one driven down 70m to hit bedrock on the sea floor. The old piling was not deep enough to reach the bedrock, causing subsidance and damage to buildings.
Read more about the project here.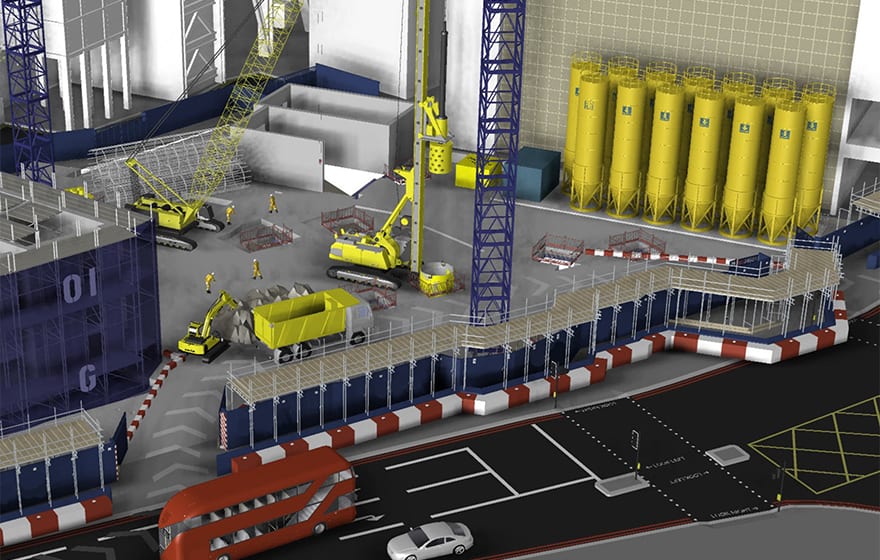 22 Bishopsgate, City of London – 4D modelling comes of age
Client: AXA Real Estate and Lipton Rogers Development
Lead Contractor: Multiplex
BIM Tools: Revit, Rhino, Unity
The 62-storey commercial tower, located at the centre of a cluster of skyscrapers in the City of London, will become the tallest building in the financial district when completed.
The complexity of the project, with its deep triple basement, 57 lifts, complex interfaces with existing structure, and limited site access, placed an unusually strong emphasis on logistics and health & safety planning.
Advanced 4D modelling and virtual reality applications are being used by Multiplex and its supply chain to intuitively plan and interrogate sequences of work to ensure they are efficient and safe.
www.bimplus.co.uk/projects/4d-modelling-comes-age/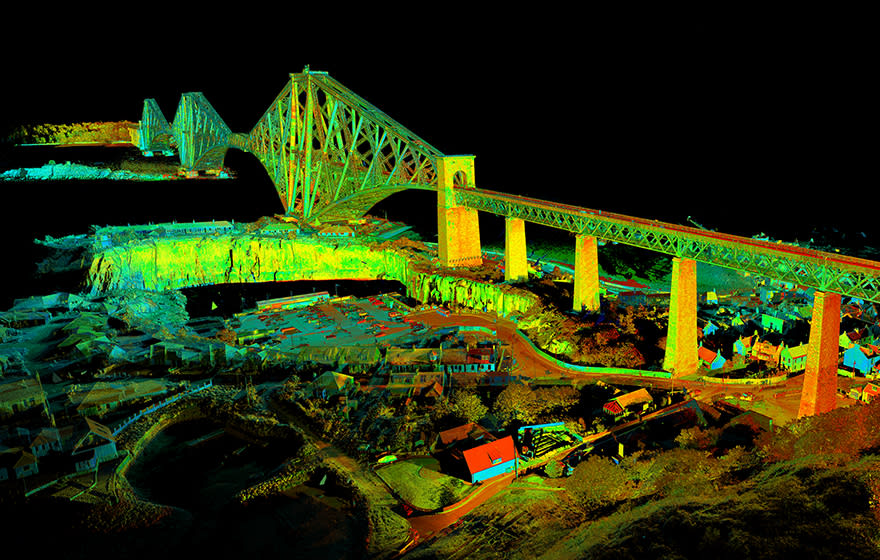 Complex laser scans show Forth Bridge in incredible detail
Incredibly detailed scans of the Forth Bridge, Forth Road Bridge and the partially built Queensferry Crossing – which was opened in 2017 –  have been produced in a £300,000 project funded by Transport Scotland.
Undertaken by the Centre for Digital Documentation and Visualisation (CDDV), a partnership between The Glasgow School of Art's School of Simulation and Visualisation and Historic Environment Scotland, the project was one of the most challenging and complex 3D scans undertaken anywhere in the world.
It has amassed a data cloud of 37.5 billion dimensionally accurate points on the structures of the three crossings.
www.bimplus.co.uk//technology/complex-laser-scans-forth-bridge-released/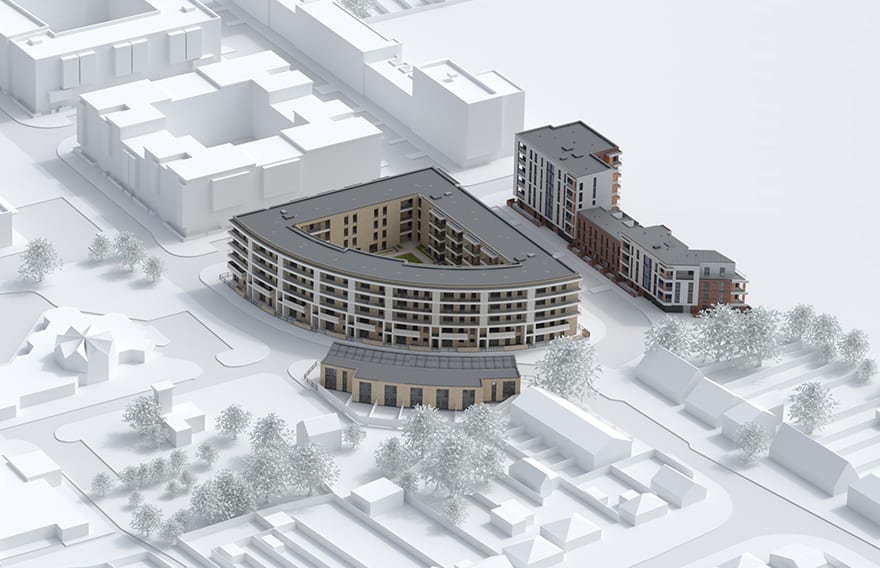 Orchard Village marries offsite and BIM
Client: Clarion
Lead Contractor: Hill Bespoke
Architect: DMA
BIM Tools: Autodesk, 360 Field
Offsite manufacture and BIM are being harnessed to deliver a housing scheme in east London, which could provide a blueprint for improving quality, with minimal disruption to other site residents, whilst meeting tight timescales and budgets.
David Miller Architects is working with Hill Bespoke to deliver the fourth and final phase of Orchard Village for Clarion Housing. Orchard Village is the redevelopment of the Mardyke Estate in Rainham, in the London Borough of Havering.
This £30m final phase of the estate redevelopment will create 130 new homes for rent and shared ownership. It embodies the recommendations set out in the report from the London Assembly's Planning Committee Designed, sealed, delivered, which called on London mayor Sadiq Khan to encourage offsite manufacturing to solve London's housing crisis.
Phase four started on site in September and when completed at the end of 2018, there will be 530 new homes across the development.
Read the full article here.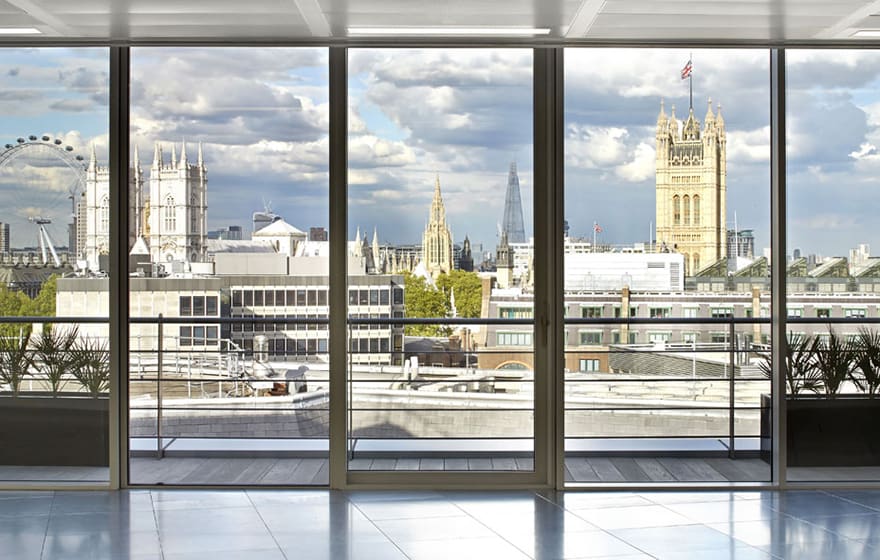 39 Victoria Street, London – Willmott Dixon's inside job for DoH
Client: Department of Health
Lead Contractor: Willmott Dixon Interiors
39 Victoria Street is a project for the Department of Health completed by Willmott Dixon Interiors (WDI) in August 2017. The firm won the 'Best Overall BIM Project' at the recent RICS Awards for its work.
The project entailed a Category B fit-out, which means it includes all fixtures and fittings, of the 11-storey building using the company's in-house design team. The building comprises ground floor with large meeting rooms, a restaurant and customer services. The first eight floors consists of open-plan offices and meeting rooms, while the ninth floor features large offices and a bullpen.
The £12.5m fit-out was delivered as a design and build contract within the Scape 3 framework. The client's requirements were to implement BIM Level 2 in accordance with the government mandate.
Using BIM and VR enabled us to deliver the project on time and budget. We were able to prepare presentations for our client reflecting the work on site, thus avoiding changes during construction. BIM engagement with the subcontractors was a major challenge because of their lack of experience. However, this improved throughout the project.