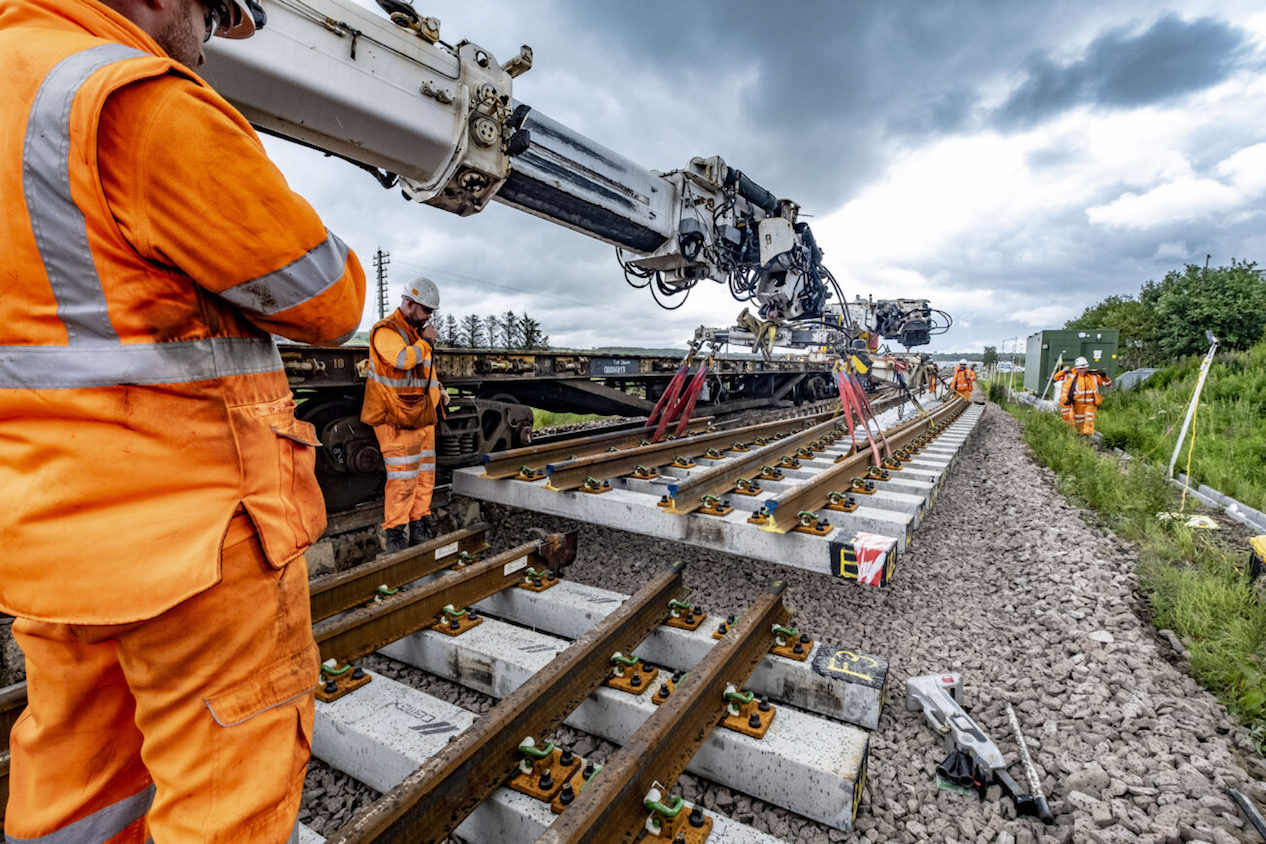 The TRU is delivering improvements to the rail network between York, Leeds, Huddersfield and Manchester. According to nPlan, the deal will allow the TRU to analyse more project schedules, more frequently, and get more meaningful insights and accurate forecasts than it could through any other method of assurance.
Indeed, following a ramping up period, the TRU intends to use nPlan rather than quantitative schedule risk analysis (QSRA) across its entire programme of works
nPlan generates outputs by parsing large volumes of historical project data with AI. At the start of each engagement, nPlan gathers the customer's past project schedules and uses deep learning to build a model that reflects how the customer executes projects.
The model captures how the different customer's construction activities play out in different contexts. Once the model has been trained, it can be 'fed' schedules for upcoming projects to generate an independent, data-driven and performance-based forecast of how the project as planned will play out, along with detailed information on the risk profile of every activity in the scheme.
nPlan's web-based platform can then interrogate the outputs of the AI-led process. This enables customers to focus on the riskiest activities and test the impact of various risk mitigation scenarios. 
In a statement, nPlan noted: "A typical QSRA process depends on human inputs regarding how long activities will take and which project activities are risky. This determination is inevitably influenced by cognitive biases such as optimism bias, recency bias, and salience bias. By using historical data and AI, nPlan is able to nullify the effects of these biases to generate a realistic forecast and identify risks that would otherwise have remained hidden from the project team.
"QSRA is also an extremely resource-intensive process, requiring a lot of people to spend a lot of time to come up with a result. Previously, the TRU was only able to perform QSRA on individual projects once per month, and on its whole programme every three to six months. But with its nPlan model trained, the TRU is able to trigger an analysis whenever it has an updated schedule. This ensures the project team can continue to reduce risk at the rate required to keep the project on track."
Richard Palczynski, head of strategic programme controls at the TRU, said: "The Transpennine Route Upgrade is an ambitious and complex multi-year programme. Getting the right forecasting and risk management capabilities in place will be critical to finishing on time, on budget, and with the minimum possible disruption to passengers.
"With nPlan as a delivery partner, we're able to take a new approach to analysing our schedules – removing the human bias in favour of learning from actual data and historical performance – and driving efficiency into the process. Being able to carry out more frequent analysis on a larger volume of schedules is a game-changer for us. We simply don't have the resources to use QSRA to generate the insights the programme needs to stay on track."
nPlan's footprint in the rail industry has grown markedly in the past two years, with the likes of Network Rail, HS2, SCS, Deutsche Bahn and Rail Projects Victoria becoming customers.
Dev Amratia, CEO of nPlan, added: "For some time the rail industry has been signalling its frustration with established assurance methods, which simply can't provide the level of confidence required by complex, multi-year rail programmes.
"Data-driven solutions like nPlan's represent our best chance in a generation to get rail project execution back on track. We're seeing very strong demand from rail project owners and contractors looking to upgrade from low-quality, resource-intensive methods of providing assurance to an AI-led approach."