North West water supplier United Utilities has teamed up with FIDO Tech to develop artificial intelligence capable of hunting for leaks both on pipe and in pipe.
FIDO is a cutting-edge AI platform and in-field device that uses rapid machine-learning to "listen" and interpret the unique data trail left by leaks. Then, a bit like sniffer dogs, it tracks them down using smart digital triangulation to pinpoint their exact location.
FIDO's intelligence is due to its deep learning and growing AI-library of leak data. As its intelligence grows, FIDO gets ever more effective at finding tricky leaks – for instance those in noisy areas where traditional listening methods are difficult.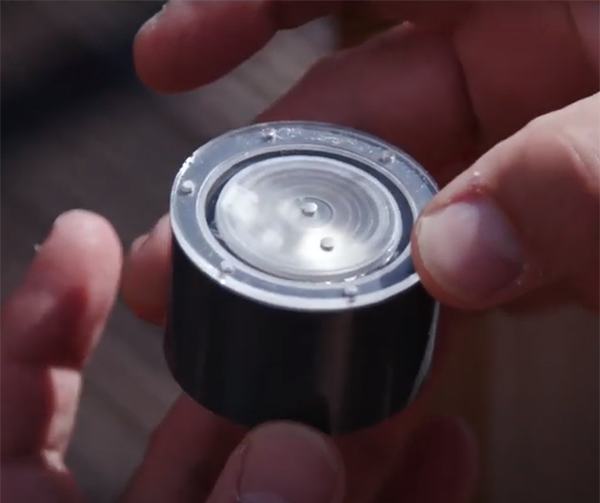 FIDO is the latest development to emerge from United Utilities' Innovation Lab
United Utilities' increasingly-sophisticated approach to managing its vast water and waste water networks, known as Systems Thinking, uses new and emerging technology to monitor interactions between every individual element of the company's huge regional system, and interpret this big data in real time to improve efficiency and customer service.
Now in daily usage, FIDO Tech's instant audio file analysis AI platform – also known as FIDO AInytime – delivers an accuracy rate of over 85%, outperforming traditional methods and improving the rate in which leaks can be found.
FIDO is the latest development to emerge from United Utilities' respected Innovation Lab, an annual competition for bright ideas.
The technology was initially conceived by the co-founders of FIDO Tech, CEO Victoria Edwards and Neil Edwards, chief technical officer. Having initially struggled to gain traction with their clever use of technology, joining the United Utilities Innovation Lab was the catalyst they needed to turn their idea into a market-ready game-changer in leak detection.
Edwards said: "The reason FIDO is easy to adopt and deploy in field is that it's simple, rugged and easy to use. You just shake it to wake it. It fits into your back pocket. But once activated, it picks up sounds, vibrations and kinetic data and feeds them back to its fast-growing leak library for real-time analysis, to say where the leaks are, to within a distance of one metre. It can either be used above ground as a listening stick or, like a dog, tethered to a lead and put inside the pipe itself."