A leading US architectural visualisation firm is exploiting the latest high spec graphics cards to produce photo-realistic renderings of buildings in real-time in a process its head of R&D claims could transform the building design process.
Boston-based creative agency Neoscape uses Lenovo workstations fitted with high-spec Nvidia Quadro RTX 5000 graphics cards to perform real-time ray tracing and create 3D architectural visualisations with super-accurate light, shadows and materials.
Neoscape applied the capabilities of real-time ray tracing in a recent case study to an already-completed visualisation – the 425 Park Avenue skyscraper, contracted by L&L Holdings, now under construction in New York City and due for completion in 2020.
Architects and developers rely on renderings of proposed schemes to give clients and tenants an understanding of the impact of light, space and materials on an asset when it is completed, or for marketing purposes. However, the process of creating the still images or films is time consuming, server farms can run for several hours or days to complete the task, with knock-on effects for the design process.
Real-time ray tracing makes it possible to instantly produce renders, allowing designers to visually assess and then iterate the design in a more immediate way.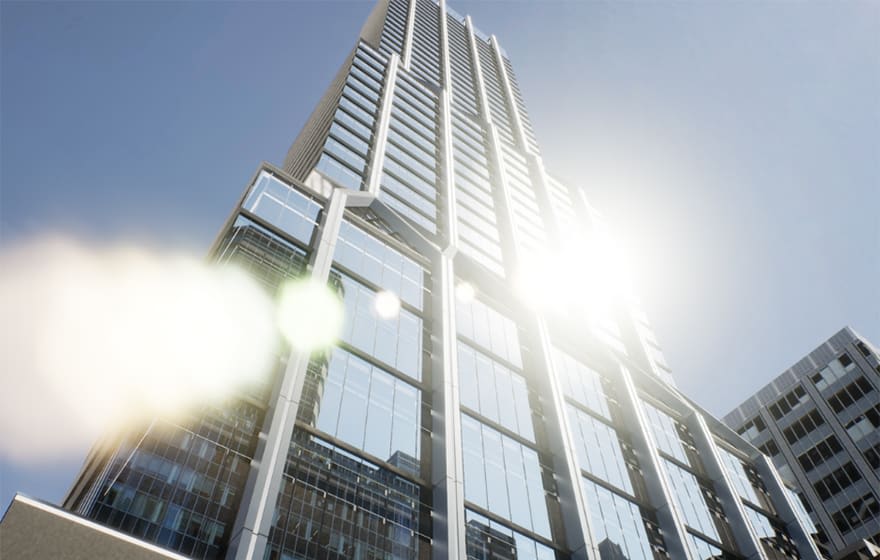 Architects and developers rely on renderings of proposed schemes to give clients and tenants an understanding of the impact of light, space and materials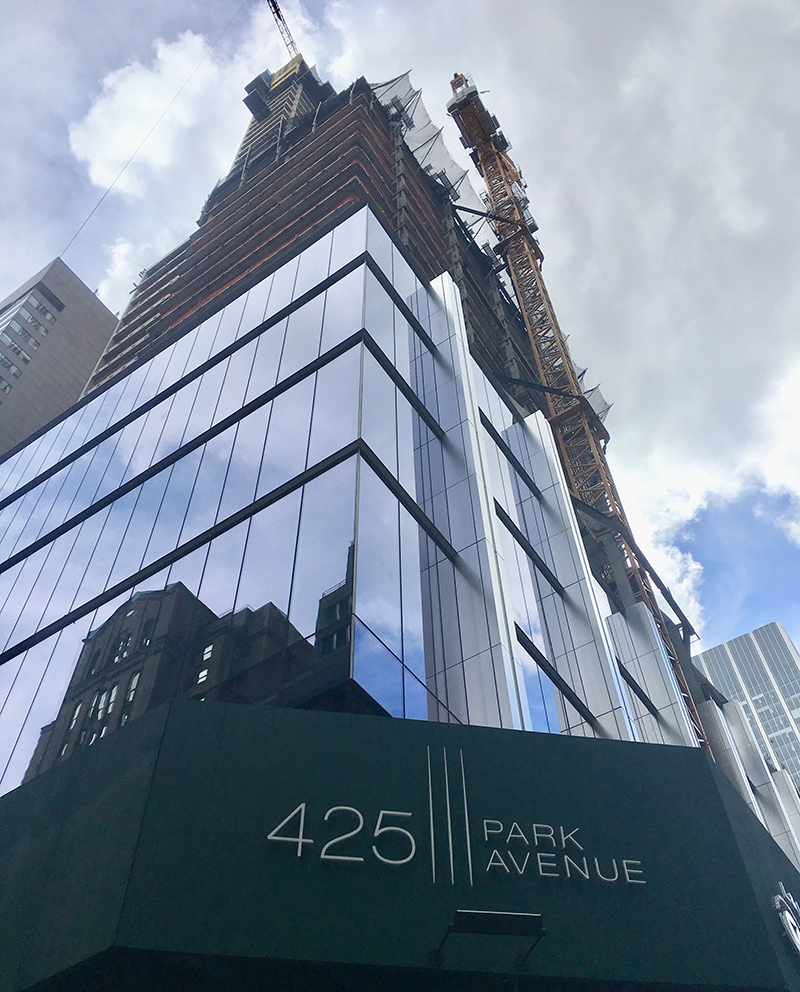 L&L Holdings contracted Neoscape to produce visualisations of the 425 Park Avenue skyscraper (Image: Thehornet/Wikipedia)
Carlos Cristerna, principal and director of RadLab, the dedicated R&D laboratory at Neoscape, told BIM+: "Real-time ray tracing is something that has been talked about for over a decade, but only now has it arrived. Even though the technology is in the early stages, we are super excited about it …Using RTX I can grab the file, put it in my laptop, go see the client and they can see what my guys are working on, with the same lighting and materials, the same exact look and feel, and render it in real-time to make meaningful decisions."
Visualisation studios are under increasing pressure to boost production workflows to meet client expectations. Prior to this innovation, Neoscape relied on a giant render farm, one of the largest in the east coast of the US. "It was very computationally intensive and you had to wait, which meant the everyone had to put their pencils down and wait for the render, it got in the way of the design process," says Cristerna.
The Lenovo ThinkPad P53 used by Neoscape is one of the first 15-inch mobile workstations to be fitted with the RTX 5000 card, it performs advanced rendering and shading techniques like reflection, global illumination and occlusion to improve the fidelity of lighting, materials and furniture.
On the 425 Park Avenue project the system rendered images of the building's exterior and interior in the games engine Unreal Engine, which allows offline rendering.
According to Cristerna, real-time ray tracing could engender a paradigm shift in the way visualisations are procured. "Once you have the 3D model you can now make as many renderings as you want in seconds, whereas traditionally visualisation firms might be contracted to produce X amount of renderings, plus a two-minute film. The whole process as it exists today is a consequence of the lack of the proper technology – that can all be thrown out of the window now."
Visualisation boundaries were pushed even further this year when Chaos Group revealed new features for Project Lavina, its ray tracing application. The software can now fully ray trace massive 3D scenes in real-time, such as large developments or cities, without workarounds or raster graphics.
Future developments around AI software could further streamline the design visualisation process, says Cristerna: "Lots of things we model are very repetitive, but they don't need to be. As artists we still find ourselves repeatedly having to look through libraries to choose the sky colour and the clouds etc. but those are the most inefficient parts of the process.
"The software should allow the user to upload the model of the building, select the date and the time, and maybe the percentage of cloud cover, and based on that generate the environment. I've seen new set dressing software that uses a similar process so it can't be far away."