Greg Bentley, CEO of Bentley Systems, talks to BIM+ editor Tom Ravenscroft about the rivalry with Autodesk, moving on from the acronym BIM, interoperability and the problems with COBie.
Tom Ravenscroft: Has Bentley lost ground on BIM to Autodesk over the last couple of years?
Greg Bentley: The B in BIM stands for buildings, which is only a realm of what we do. We like to say that we are advancing infrastructures. In our definition of BIM the "B" stands for Better project delivery. In every other aspect, other than commercial buildings, we have a larger market share than Autodesk.
But if the B stands for buildings than Autodesk is stronger. You suggest that some people think Revit and BIM are the same thing, but I would say that that is an out dated view of the potential of BIM. Its potential is much larger than buildings.
I was in China in the spring and there BIM is a syllable that doesn't stand for anything. You have people with business cards that say BIM director, manager BIM department… But BIM doesn't mean anything – my interpretation is that they mean smart infrastructure.
I don't want to fail to say, in answer to your question, that vertical buildings is an important sector for us and that our AECOsim Building Designer is a fine product, that is growing in adoption.
Is there a time in the future when Bentley will be exclusively for infrastructure projects and Autodesk exclusively for buildings?
I don't think so, because almost every significant vertical building is part of a campus, that is part of a connected network with landscape architecture and so forth. It's more of an accident of history institutionally than a fundamental difference in the data type.
These companies and categories were created when computers had small addressing space and you either could do a project in part scale, building scale or earth scale and you had to chose between them. Today memory is infinite, but the institutional categories remain.
Do you think BIM is now an unhelpful acronym?
My opinion is that a model itself is the wrong language as federation and indexing are ways that native formats are related together. You want to federate an index, you don't want to reincarnate everything into a model.
Digital engineering models is a better term that describes both a past and a future. It can be schematic or physical, 2D or 3D a point cloud representation or a reality mesh, where as I think you could stop an argue which of those is BIM or not. It spans a greater breadth of productions.
The Jubilee Line was designed with 3D. My premise is that those digital engineering models could be still used today if you could find a way to navigate them. But I won't get into an argument whether that is BIM or not. BIM will have come on gone over the lifecycle of digital engineering models.
I like the way the Chinese have come to use the word to signify something important, significant, exciting and invites digital natives into the future. A syllable that is exciting is the right way to look at it.
How do you make sure that software stays relevant over the long lifecycle of building?
One implication is that we have to bear the burden of not changing our file formats as frequently as would be convenient. For instance, on the Jubilee Line project, all of those files and components, today's Bentley software would recognise.
That's not something that our competitors take on necessary. Will we be able to continue that commitment over the next 20 years as the pace of change speeds up? I think something that has been learned over the internet's lifetime is self description. If an information can describe itself it doesn't have to hue to any external standard. This will help with the longevity of engineering information.
Is limited interoperability between programmes limiting BIM?
We work hard on it because it's good business. Interoperability is now provided though collaborative services that work well with our competitors' software. You should also give some credit to Autodesk. We have a long-standing interoperability agreement with them. We each want to be part of every project, and don't need to be the whole of every project. Innovation in self description can now take up and increase interoperability.
How important are external standards like IFC and COBie?
In general our view is that they are useful as far as they go, but they will never go far enough, or be current enough, or be extensive enough to quite achieve a standard of persisting intelligent data. For that exchange purpose we created the imodel container, which can be used to deliver any work package. This is self describing.
It's overkill to say that each piece of software is capable of representing a whole project in an IFC structure, for instance, when the requirement for collaboration isn't round tripping the whole project. Instead of complaining about lack of interoperability there are very practical ways to overcome it, that the internet has led to a strategy for self description. If in the AEC world we say that a lack of standards is holding us back we are making excuses.
I can't think of anything but problems with COBie. COBie is a useful construct to describe or extract some information from a digital engineering model. It can be useful for quality assessment. What would you actually use it for, it's verbose, it's limited in terms of virtuosity and as a data exchange mechanism it is almost entirely theoretical as every time the design changes, which is constantly, you would have to re-export the whole COBie. This practically prevents itself from being useful to the person that is meant to be benefiting from it, because of its monolithic nature.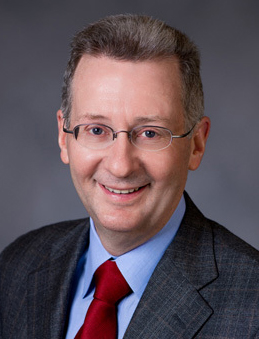 In China BIM is a syllable that doesn't stand for anything. You have people with business cards that say BIM director, manager BIM department… But BIM doesn't mean anything – my interpretation is that they mean smart infrastructure.– Greg Bentley, Bentley Systems