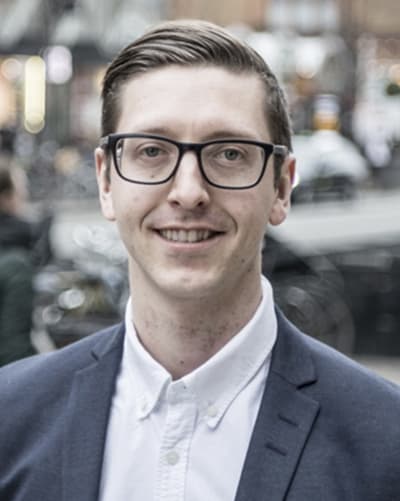 'The concern is that displaced workers will not be able to retrain for jobs as easily as they could in the past. And there will inevitably be less jobs to go round.' Gari Nickson
Harnessed in the right way, artificial intelligence (AI) could significantly improve people's lives. But with the pace of change there are also many risks, too. And this means governments have to keep up with that rate of change. But, asks Gari Nickson, what should the government be doing and what impact will central policy have on construction?
One of the biggest concerns about the rise of AI is the impact it will have on the job market. As AI systems and robots become ever more capable, it is feared that many jobs previously carried out by humans will be taken up by machines. This has already been happening in many industries, including construction.
As companies see the financial benefits of replacing humans, the temptation to get a machine to do the job might become greater. Balfour Beatty has even predicted that construction sites could be human-free by 2050.
Humans will still be required to oversee the work that machines are carrying out. But with less jobs to go around, should the government intervene? This is currently the source of much debate in policy circles.
The concern is that displaced workers will not be able to retrain for jobs as easily as they could in the past. And there will inevitably be less jobs to go round.
Construction firms will no doubt be worried about making mass swathes of staff unemployed. For governments in turn this creates an extra burden on the welfare system. However, there could be a solution, albeit a controversial one. A universal basic income (UBI) is a new type of welfare scheme that would see all citizens receive a regular sum of money from the government. A version of UBI is currently being trialled in Finland.
Denmark, Sweden and Germany are also examining the policy. Mark Zuckerberg, Elon Musk and Bernie Sanders are also supporters of the idea. In the UK, however, this could be some way off as it is quite a progressive concept.
When it comes to automation, construction has previously been identified as one of the industries that could be most affected. Pleasingly, the UK government has already begun to recognise the potential impact. In the autumn Budget last year, it was announced that a national retraining scheme, aimed at helping workers "reskill and upskill as the economy changes, including as a result of automation".
The scheme is initially focusing on "priority skills", with the first two areas being construction and digital. The initial amount being invested is £64m, around half of which will go towards testing the use of AI and education technology through online digital skills courses. The rest of the money will be spent on expanding "innovative" construction training programmes. However, how much this will counteract jobs lost to AI is unclear.
Governments are also facing pressure to push STEM (science, technology, engineering and mathematics) subjects to students. Attracting young children to these subjects can be a challenge but there is an argument that the process should be started from primary school age to prepare them to go into jobs using these skills. Universities will also have to modify courses to meet market demands.
Governments should also consider investing in and promoting research and development around AI to overcome the pressure set on them.
So far the majority of research around AI has been initiated by the private sector and academic institutions. In the UK, however, the government has shown some interest by commissioning a report on the AI industry. The study, entitled Growing the Artificial Industry in the UK, authored by Professor Dame Wendy Hall and Jerome Pesenti, warns that the UK must act now to stay ahead as a world leader in the field of AI. "The UK has the expertise and the appetite to grasp the opportunity if we act decisively now," the report says.
The authors add, however: "AI offers massive gains in efficiency and performance to most or all industry sectors, from drug discovery to logistics. AI is software that can be integrated into existing processes, improving them, scaling them, and reducing their costs, by making or suggesting more accurate decisions through better use of information." AI, the report suggests, could contribute an extra £630bn to the UK economy by 2035.
The report says that "skilled experts are needed to develop AI". It adds: "To develop more AI, the UK will need a larger workforce with deep AI expertise and more development of lower level skills to work with AI."
Among the report's recommendations are the launch of a masters programme in AI and 200 more PhD places in AI at leading UK universities.
The report also calls for "a programme to support public sector use of AI". This particular proposal could have a direct impact on the way construction firms are asked to carry out public jobs. AI could be used to improve the "efficiency of infrastructure" and offer "integrated transport for smart cities".
So in the future it could be that firms able to offer these solutions using AI are more likely to win public sector contracts. In this respect, construction firms would be well advised to be thinking about how they invest in AI to gain a competitive advantage among their rivals.
This whole approach also plays into the UK government's desire to boost productivity in public sector construction projects. The strategy includes smarter procurement, cutting carbon emissions and "increasing client capability", all of which are areas in which AI can play a role.
As we can see, as the spread of AI widens, there are many opportunities and challenges for the industry and governments to grapple with. Nevertheless, the successful implementation of AI requires a lot of effort and a detailed plan from industry and the government alike.
Gari Nickson is an expert in the application of artificial intelligence in construction. He's an entrepreneur, co-founder of GenieBelt and adviser to Specialist Contractor System
Illustration: Sergeybitos/Dreamstime.com