For the fourth in our series of digital debates, in partnership with the Centre for Digital Built Britain, we examine the role manufacturers have to play in delivering BIM Level 2. Will Mann and Neil Gerrard listened in. Photography: Julie Kim
If manufacturers didn't know it before, they are now realising the importance of data to their digital strategies. The product data they produce could be "the bedrock of the digital twin" and has the potential to shift their position of influence in the construction supply chain.
How do they drive the changes required? What is the best way to make product data accessible? How do you keep sensitive information secure? How can their data contribute to the "golden thread"? These were some of the questions that arose during the discussion among manufacturers who gathered for the fourth in our series of digital debates, organised by Construction Manager, the Centre for Digital Built Britain (CDBB) and the Chartered Institute of Building (CIOB).
Terry Stocks, leader of the CDBB BIM Level 2 workstream – who chaired the discussion alongside Fiona Moore, BIM Level 2 programme manager at CDBB, and David Philp, BIM Level 2 communications manager – kicked off by asking how mature manufacturers are in terms of digital object and asset data creation.
The panel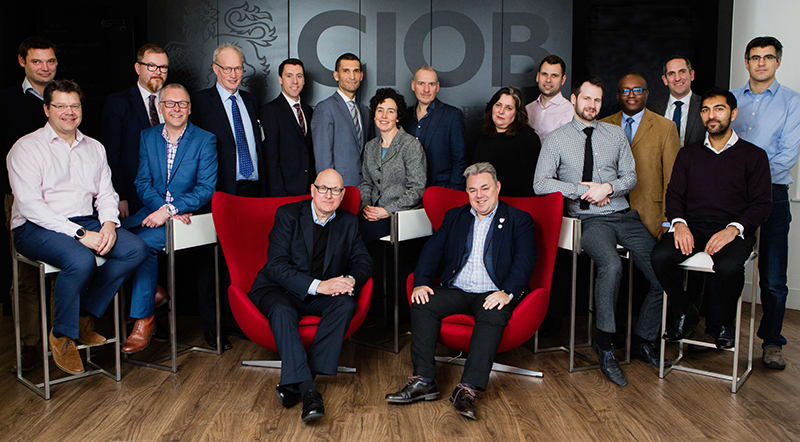 Back row standing (l-r): Steven Heath Knauf; Jeff House, Baxi Heating; John Parsons, BEAMA; Geoff Ball, Wilo; Paul Surin, Wienerberger; Matt Crunden, Legrand; Joe Darlington, Manufacturing Technology Centre; Tim Thomas, BASF; Alex Lubbock, IPA; Jaimie Johnston, Bryden Wood. 
Middle row, seated (l-r): Alex Small, Tata Steel; John Bedford, Ark Consultancy; Nicola Pearson, CDBB; Fiona Moore, CDBB; Matt Price, Ibstock Brick; Jitin Mitra, Ilke Homes. 
Front row (l-r): Terry Stocks, CDBB; David Philp, CDBB
Not pictured: Alex Lubbock, Infrastructure Projects Authority
It quickly emerged that the sector suffered a false start, with some companies quick off the mark to invest in file-based objects, pushed in part by tier 1 contractors. A trust issue had also emerged around these objects, as designers downloading the information found it was not always being maintained and its integrity was lost once downloaded. Most manufacturers now recognised that organising themselves internally and focusing on data was key.
Alex Small, BIM and digital platforms manager at Tata Steel, explained: "A few years ago, manufacturers were feeling the pressure to go out and generate objects. People did that ahead of prioritising data, the main reason being there was no recognised standard to tell them how to do it. The big message in the UK BIM Alliance Product Data Working Group report published last year was that manufacturers have got to get to grips with our data."
A lack of collaboration and consistency, with manufacturers often going off and doing their own thing, has also created issues, according to Jitin Mitra, partnerships director at Ilke Homes. "Everyone is creating their own system. There is no continuity or collaboration which means it gets very difficult when you get into things like warranties, insurance and mortgages," he said.
Meanwhile, some reported that BIM understanding remained low further down the supply chain. Geoff Ball, technical specification manager at Wilo Group, observed: "We get a lot of mechanical and electrical contractors asking for objects when in reality they just want a 3D Revit drawing. It is the understanding within that level of the industry that is not quite on the same page."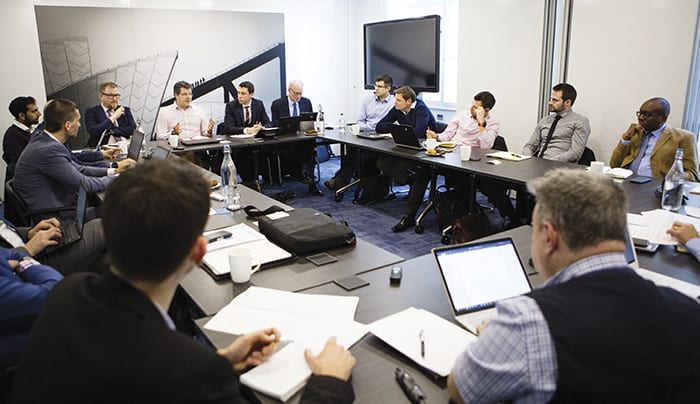 Manufacturers discussed the importance of data within digital strategies
As manufacturers traditionally sit at the bottom of the supply chain, they have tended to react to their customers' needs or regulations when it comes to generating data for components. Steven Heath, technical and strategy director, Knauf Insulation, said: "If the customer is asking for it and is willing to place a value on it then we react. If there is a likelihood of a regulatory push then you obviously respond – and I think we can see this with the Hackitt report."
If manufacturers fear they are being left behind, then they will act, argued Tim Thomas, global consultant, sustainable construction at BASF. "There is this fear of missing out. You may be losing sales because everyone is talking in a digital language and you are five years out of date," he said.
But there is change in the air. Some manufacturers have decided to pursue the digital transformation agenda for the internal benefits it can bring – and a growing realisation of the power of data to put them closer to clients.
Paul Surin, head of digital built environment at Wienerberger, said the international supplier of building materials and infrastructure had used Steve Thompson's Product Data Definition report for the BIM Task Group to create internal targets for delivering digital data for their products. This was helped by strong buy-in from the group board and from his boss, a former executive at IBM, he added.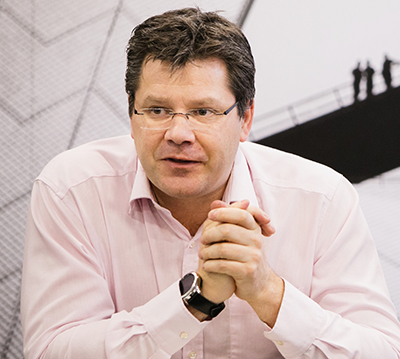 The big message in the UK BIM Alliance Product Data Working Group report published last year is that manufacturers have got to get to grips with our data.– Alex Small, Tata Steel
"Our BIM business case was not even looking at the clients at first place," Surin explained. "We wanted to get our business to use data as an asset and to improve the business internally first. We have structured our data and have introduced data and information management.
"We reduced our attributes by about 30% by avoiding duplicates. So, any product manager in any EU country who sets up a new product does not have to worry about CPR regulatory requirements; they have to fill in only about 20% of the attributes as the rest is standardised.
"We are still experiencing tier 1s asking manufacturers for objects, some even forcing it, and that is confusing the industry. BIM Level 2 requirements don't really matter to manufacturers the way they matter to tier 1s. BIM Level 2 for manufacturers equals structured, governed and interoperable data. Manufacturers need to get their data out in a format which is readable by all project stakeholders who will then start to realise how the data can work and help them."
Wienerberger has begun to see the benefit of its digital transformation strategy. It collaborated through a consortium (Home4Life) with other manufacturers and suppliers on housing projects in Surrey.
"The consortium has worked with the client through a collaborative and lean approach, adopted the suite of recommended BIM Level 2 BSI standards and guidelines, including a common data environment (CDE) and linking structured data in order to close the performance gap," explained Surin.
He revealed this led to a 2-3% cost saving during the Stage 0-4 of RIBA Plan of Work.
Joe Darlington, chief engineer for digital manufacturing at the Manufacturing Technology Centre, saw parallels between the way manufacturers are grappling with managing their data and what is already happening in aeronautical and automotive. "Could construction learn from these industries?" he said.
Philp thought that improved data management could see "manufacturers move towards a 'servitisation' business model", where an added-value service component is delivered to customers alongside their traditional products.
Baxi Heating's head of external affairs Jeff House thought that the carbon agenda has the potential to drive this. "For example, heat pumps and heat recovery ventilation are more expensive than what housebuilders are used to installing," he said.
"But with proper asset data around those, and in-situ tracking, there could be a shift towards leasing rather than outright capital purchases of the equipment."
In general, the panel saw benefits of manufacturers working more closely together on standardisation of product data, with Legrand BIM manager Matt Crunden describing this as potentially the "foundation stone" of a digital built Britain. The potential in Platform-DfMA (see box) and the possible emergence of a digital marketplace was also recognised.
Small added: "Once a manufacturer's data is structured, other opportunities open up."
Approaches to managing data
All manufacturers present agreed on the need for improved data management of their products, but how should they decide on the best approach?
Philp noted that unstructured data – "data lakes" – may not be useful currently but could be mined in the future. "For example, if I want to look at operational performance evaluation of boilers, I want to do like-for-like comparisons on all available data of all products," he explained.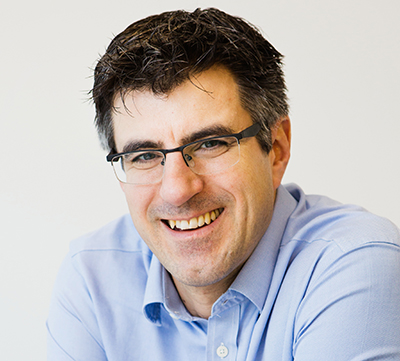 There is certainly a pruning process you need to do first. You might have 850 attributes which loads of people don't need. You need to identify the key ones.– Jaimie Johnston, Bryden Wood
Small agreed: "One man's trash is another man's gold. We might not think it relevant for anyone else to know what the postcode of your asphalt supplier is but take that and the postcode of the site and you have got your delivery mileage."
Moore warned about data security. "There will be nuggets of data in there that the client hadn't anticipated. We need to consider the security-minded approach taken for projects in the military world for example," she cautioned.
Johnston stressed the "mental rigour" necessary when approaching structuring of data. "There is certainly a pruning process you need to do first," he said. "You might have 850 attributes which loads of people don't need. You need to identify the key ones."
He added that data understanding should come with an organised route through the BIM adoption process. "The first iteration was people putting all the data into the model. Next was separating out geometry and data, then using COBie and that was a subset of IFC. So if you have gone through those steps then there is always a logical next step," he said.
"But you can't be lazy and jump to the end," added Moore.
The case for Platform-DfMA
Last November, the Infrastructure Projects Authority (IPA) launched a call for evidence on using more standardised components on construction projects – otherwise known as platform design for manufacture and assembly (P-DfMA).
Alex Lubbock, head of digital construction at the IPA, believes manufacturers should be excited about the potential of P-DfMA.
"We announced in 2017 a move to a presumption in favour of offsite manufacturing," he said. "What we are trying to do now is two things: open up what we procure to new markets in terms of manufacturing and technology and bring the productivity gains that those sectors have achieved over the last 30 years into construction," he explained.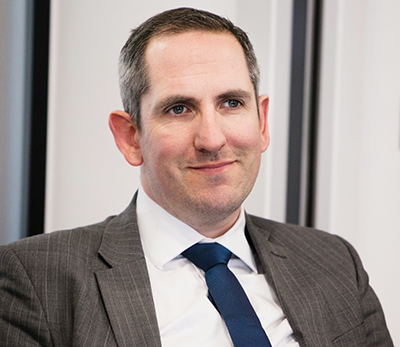 Alex Lubbock: digital objects a core part of P-DfMA

He highlighted how P-DfMA could help in the ambitions set out in the Hackitt review to have a "golden thread" of information running through projects. "The quality of what we are getting delivered is sometimes not good enough and we need more rigour and standardisation enabled by digital and manufacturing technologies," he said.
Johnston, who is a keen P-DfMA advocate, thought the concept could allow manufacturers to create digital marketplaces, drawing them closer to the end user. "If you [as a manufacturer] knew you were going to be selling millions of components, you would find a really good way of making them," he said. "You can then imagine a digital marketplace with the government saying, 'across all my departments I am buying X number of these'.
"That would massively compress the digital distance between the client and the manufacturer," he added.
Lubbock added: "It's worth pointing out that digital objects connect the client, consultant and tier 1 contractor with the manufacturer, so they will be a core part of the P-DfMA approach, as a container for that interaction. A component platform is still predicated on a digital object. Geometry and data are separate but meet at that transaction."
Key takeaways from the debate
Driving a digital strategy in manufacturers needs to come from the CEO down.
Focusing on structuring data, and generating internal efficiencies, should be a priority.
Manufacturers can use data to gain greater influence at the top of the supply chain and develop closer relationships with clients and users.
The use of Platform DfMA – standardisation of factory components – is a big opportunity for manufacturers as the government looks to make construction more efficient.
A "servitisation" model could emerge, where manufacturers offer an added-value service to customers alongside their traditional products.
Construction product data can be a foundation stone of a digital built Britain and a key element of the digital twin.
Manufacturers have a key role to play in the delivery of Hackitt's "golden thread" of information.
Manufacturers' data can help drive the carbon agenda, as environmental product declarations and lifecycle assessments start to be included in product data information sheets.
As data use grows, the security of that data will become an increasing consideration.
Top image: Clockwise from top left: Paul Surin (Wienerberger); John Bedford (Ark Consultancy); Terry Stocks (CDBB); Jaimie Johnston (Bryden Wood); Tim Thomas (BASF); Jeff House (Baxi)