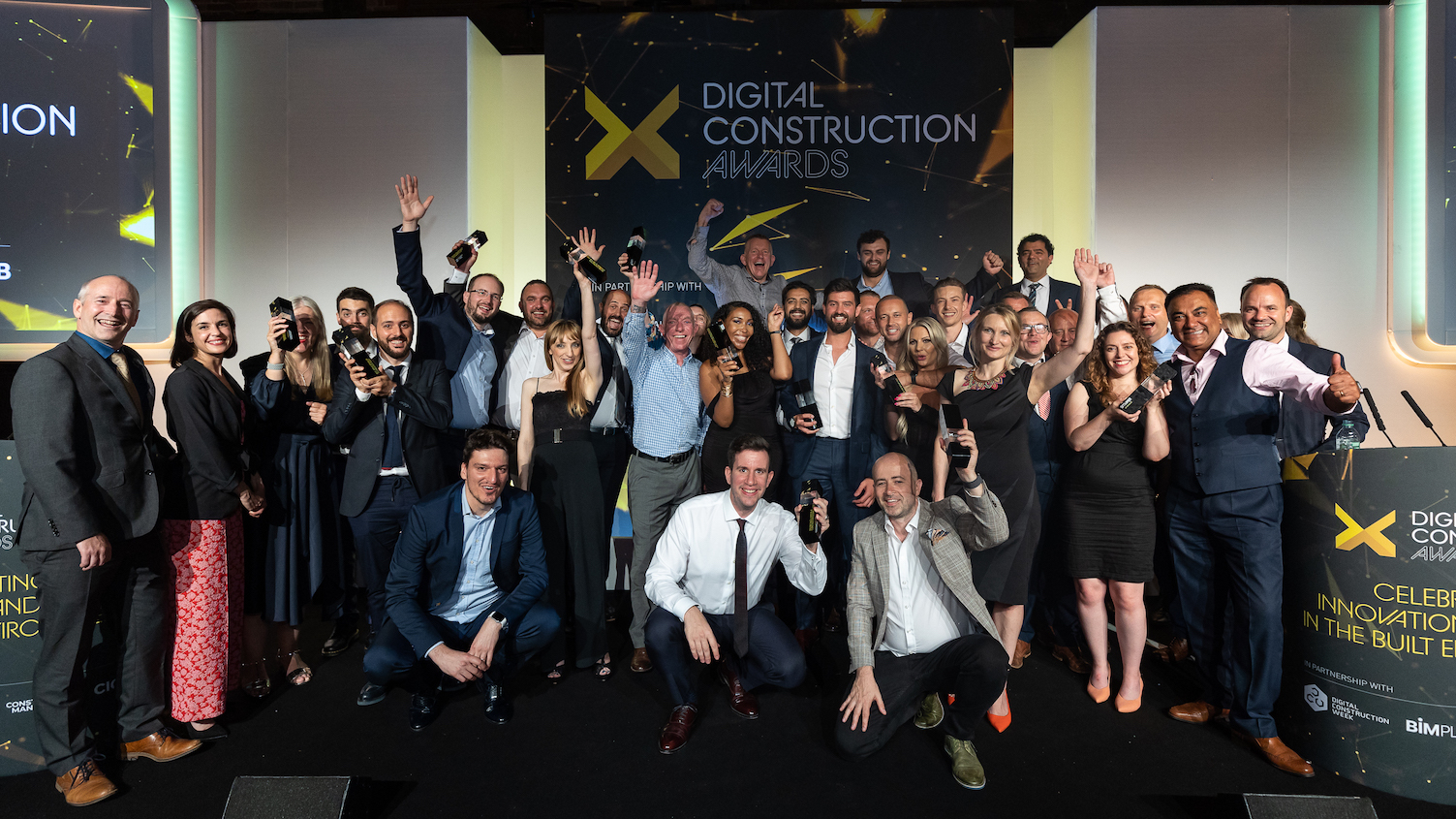 The entry deadline for the Digital Construction Awards 2023 is rapidly approaching. Not sure if you should enter? Listen to the reaction of some of last year's winners!
Vinci won the Best Use of Data on a Project category for its work on the HCA Cancer Care Hospital in Birmingham. Marco Bonelli, digital lead of Vinci Building, said: "Winning the award demonstrated that we were on the right track to improve our digital project delivery. The award increased interest in the data project, allowing us to apply our innovation across multiple projects more quickly."
Eurovia UK and Paperless Construction won the Digital Innovation in Health, Safety and Wellbeing award. Eurovia UK digital construction manager Philip Reid said: "It was great to be recognised, but also to help highlight the good solutions available to others, so that we can raise everyone up."
Skanska UK – Infrastructure secured the Digital Excellence in a Construction Business category for its development of a digital twin for infrastructure, which involved integrating GIS and BIM data. George Floros, GIS lead for Skanska UK – Infrastructure, said: "We had a fantastic team and this award is testament to our innovation."
Bryden Wood won the Best Application of Technology category for its automated cable routing (ARC) management system, which has generated significant time savings for Transport for London (TfL). Giuseppe Miccoli, associate in Bryden Wood's Creative Technologies team, said: "Winning the award opened new avenues for potential work in other areas of transport infrastructure to build on our existing experience for highways, network rail and TfL.
"The knowledge acquired during the ARC project contributed to the development of innovative automation processes for other infrastructure projects, allowing us to investigate further how the use of data-driven decisions can create better designs."
David Mithcell is CEO and founder of XYZ Reality, the developer of the Atom augmented reality helmet that won the Digital Innovation in On-site Productivity category. He said: "As a tech start-up finding our feet within the industry, we were thrilled to be recognised among many great longstanding companies within the ConTech space. Since winning the award, we've been inundated with industry interest about how engineering grade augmented reality can reduce rework."
A 'hug from the industry'
Emma Hooper, associate director and head of R&D at Bond Bryan Digital, hit the stage to collect her Digital Construction Champion of the Year trophy. She said: "Winning the award has genuinely meant the world to me, far more than I could ever put into words. Even now I still can't quite believe it. Having my work recognised among the industry and my peers – and it being of value – there is nothing more I could ever ask for."
She added: "When I have times where I doubt myself and my ideas and I when I think no-one is listening, I think about the award and the people who put their faith in me, and that helps give me the confidence I need to push a bit harder. If I could sum it up in my own way, it is like having a hug from industry."
The Digital Construction Awards celebrate best practice and reward innovation in the application of BIM, information management and digital technology in the built environment sector, and will take place at a gala dinner on 4 July at The Brewery in London.
Partners for the Awards are Digital Construction Week, the Chartered Institute of Building, and Construction Management and BIMplus. Revizto is the first confirmed sponsor.