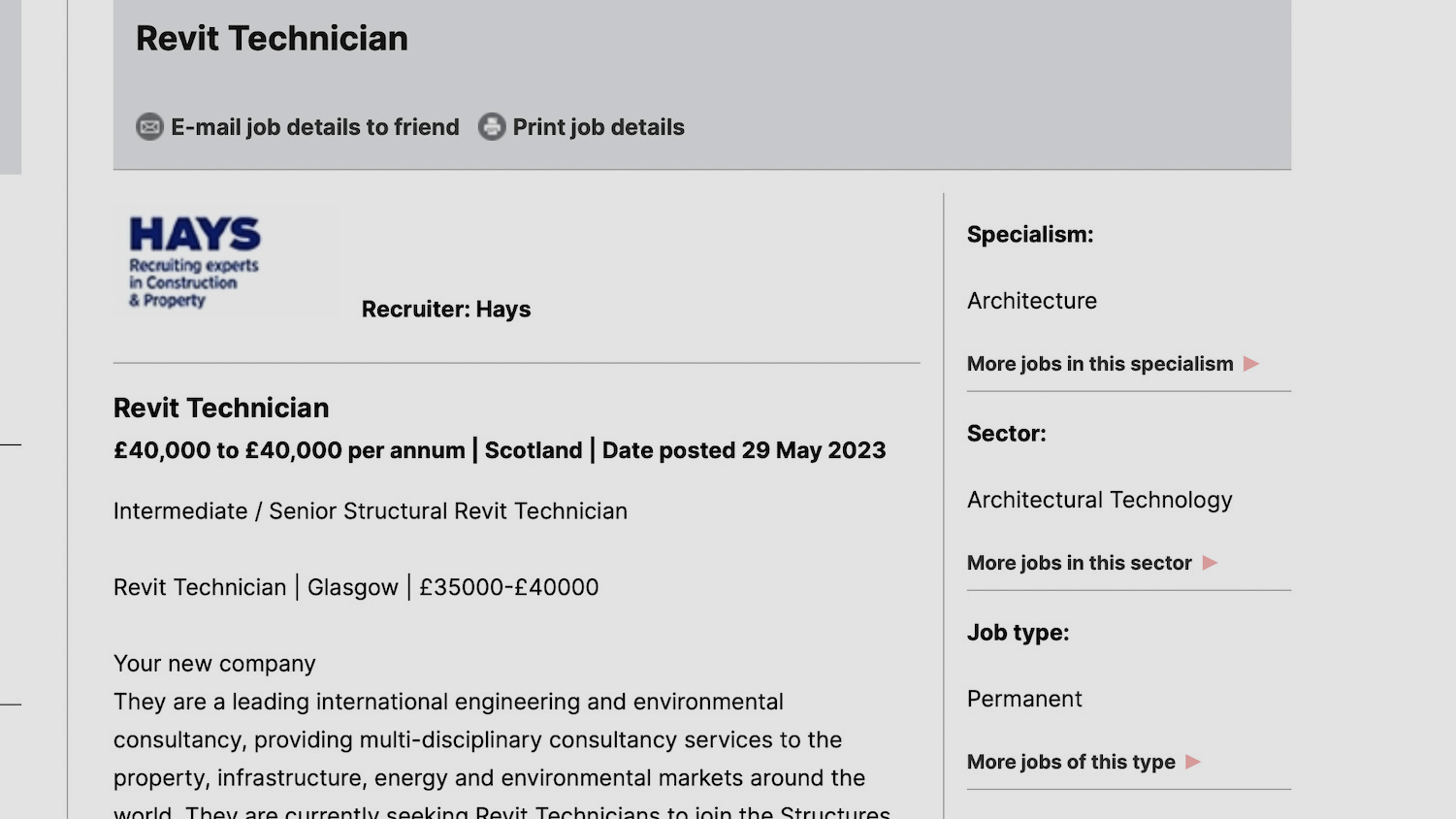 The lack of clarity around job roles and pay in BIM is creating frustration and impeding progress, argues Dr Jenni Barrett.
It's hard to believe that BIM only received widespread recognition in the construction industry in the early 2000s and was only mandated by UK government in 2011. Now, only 12 years later, careers in digital construction have exploded, with job opportunities worldwide for a plethora of positions such as BIM modeller, digital manager, BIM technician, and many, many more.
Through our work at Women in BIM, we are noticing an increasing frustration about this career environment. There are no clear benchmarks or reference points for job titles, job descriptions and pay for BIM and digital construction jobs. A BIM technician in one part of the UK may have totally different competencies and responsibilities to those in another. Pay varies widely for professionals who are, effectively, doing the same job.
Training opportunities and expectations are similarly variable and individuals can become demotivated by a lack of a clear career path. These disparities widen further when looking at the global sector. A BIM manager in the US is not equivalent to the same in the UK, Australia, or Uruguay. It is also widely acknowledged that the construction sector is a poor performer when looking at gender pay gaps. The gendered nature of technology appears to further exacerbate this divide.
This variability is not only a concern for talent acquisition, retention, and support in the digital construction arena: it can also hinder project management and collaboration, the very things these digital tools aim to improve.
"We urgently need a shared understanding of who we are, whom we work with, and the skills and specialisms that we can expect our colleagues to provide."
Dr Jenni Barrett
In an increasingly global project environment, we urgently need a shared understanding of who we are, whom we work with, and the skills and specialisms that we can expect our colleagues to provide. Without this, we embed the potential for conflict in collaboration. Without this, we also impede sector learning, which is vital for sector innovation and growth.
Now is the time to take a moment and look at whether these career structures are actually evolving in the right way. We need real evidence if we are to decide whether any changes are in fact needed, and if so, how and where these changes need to be introduced. This evidence will enable individuals and organisations to more easily determine appropriate and clearer roles, responsibilities, titles and remuneration.
It will also help institutions and organisations target specific regions, groups, and parts of the organisational hierarchy where pay gaps and role disparities are at their widest, making the industry fairer and more equitable.
This is why Women in BIM has launched one of the first ever and the biggest global work survey for those in BIM and digital construction. And we need you to take part. We need as many people as possible, from all over the world, both women and men, and from all levels of the organisational hierarchy to take part. By taking part, you will have contributed to this huge milestone in the development of BIM and digital construction careers, and this could improve your own career trajectory as a result.
The survey will take you only seven minutes to complete and is anonymous. You can access the survey here.
Dr Jenni Barrett is director of coLAB, senior lecturer and researcher at the University of Central Lancashire and a Women in BIM global leadership team member.