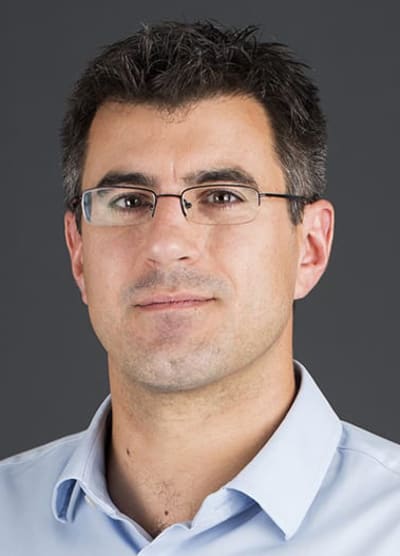 'Architecture is a long, expensive course, yet starting salaries tend to be fairly low. This, together with construction's poor image, make it difficult to attract the high-quality people that we need to overcome the challenges ahead.' Jaimie Johnstone
This an exciting time for architects. From robotic manufacturing to rapid idea generation and automated design, everything is possible. Against this bright backdrop, the Creative Technologies team at Bryden Wood is making its own contribution to a new kind of digital design with two new configurator apps.
This use of digital technology will embed best practice and free architects of many, lower level, tasks that currently take up a lot of time – just as our Rapid Engineering Model, developed for the Smart Motorways Programme with Highways England, has done. Both apps are open source, web based and available to everyone. Try either, and you will see how easy they are to use.
We've developed this app with Cast, and the mayor of London, to make producing high-quality homes much faster and simpler. It contains all the spatial planning rules for London, as well as the system rules for a range of precision manufactured housing (PMH) solutions.
This means that the configurator can do a lot of the time-consuming layout and documentation work, whilst providing an easily-intelligible, virtual environment where the designer can work with stakeholders, such as local authority planners and developers. That way everyone can contribute, see how ideas will work, and understand all the different ways in which PMH can be realised on their site.
https://www.prism-app.io/application.html
The Seismic School app
Designed specifically to accelerate the initial design and feasibility stages for new primary schools, Seismic allows architects to explore creative options, confident that they are working within Department for Education rules.
As with PRISM, other stakeholders – planners, manufacturers, teaching professionals, school governors, parents and even pupils – can participate and express their ideas. In fact, the colourful interface and touch screen functionality was designed with children in mind. You can even place a T-Rex in your design.
http://www.seismic-school-app.io/
Better design for a bigger population
70% of our Creative Technologies team have an architectural background, and everyone at Bryden Wood is committed to creating the best possible built environment. It's liberating to use these apps to focus on ideas rather than regulatory detail, but the importance of these new digital tools goes much further. Let's be honest, humankind faces a massive design challenge.
The UK government alone expects to spend £600bn on infrastructure over the next 10 years, while the UN predicts the world population will reach 11.5 billion. That's around 4 billion more people who will need the best housing, education, healthcare and mobility we can provide, and we won't achieve it by designing as we do now.
Digital tools can do much of the arduous, detail tasks, freeing architects and designers for creative, challenging work such as masterplanning and place-making. Our apps are so quick to use that architects can choose the best solution from a far wider range of possibilities than it is currently possible to generate. That means better architecture and design – which will be increasingly important as resources are stretched and infrastructure needs to do more with less.
Upskilling the designers we have
As a BIM+ reader, you will know how fast digitisation is progressing and the importance of design (the key word) for manufacture and assembly (DfMA). At present, these kind of design skills are in short supply, but by working with Prism (which automatically applies manufacturing logic) many more designers can produce schemes that are deliverable through systemisation.
This brings design and manufacturing closer together which is much preferable to retrospectively applying DfMA which, as the mayor of London has highlighted, often achieves poor results.
Democratising the design process
The apps can give every stakeholder a central place in the design process. It's true that stakeholder engagement sessions can be helpful in building a brief, while post-occupancy evaluation may provide useful feedback on the difference between actual and planned performance.
But these apps allow a new way of working by embedding clients, users and funders in the design process. Local authorities, teachers and pupils can undertake a rapid site feasibility study without the time and cost of involving a design team in a traditional study. We're already getting positive feedback about this way of working.
Engaging the designers of the future
Architecture is a long, expensive course, yet starting salaries tend to be fairly low. This, together with construction's poor image, make it difficult to attract the high-quality people that we need to overcome the challenges ahead. So, let's not overlook a valuable human resource that we candraw on – the new generation of "digital natives" that have already developed 3D digital skills by playing Minecraft and Terraria.
We deliberately developed the Seismic app to be instantly recognisable to them, and in beta tests, even nine-year-olds were able to use it intuitively. (You can see their reactions in our video.) In the hands of a new wave of young people, these tools can release a flood of creativity.
The importance of open source
If you've heard of Bryden Wood, you will know that we see a brighter future that's very different from construction's present. To reach it we need to share knowledge so that everyone benefits, not just some. That's why we've made these apps open source which, despite welcome initiatives such as I3P, is still unusual in construction.
In part these digital tools are about aesthetics and function. We all want to create beautiful infrastructure that works well and makes lives better. But a bigger part still is about the use of resources. It's vital that we use the growing power of digital technology to work in smarter, leaner ways and build a world that will give 11.5 billion people the best possible lives.