BIM consultant and project manager Terry Gough on Government Soft Landings, the overlooked annexe to the BIM mandate that could have offered a supportive structure to any organisation's BIM strategy.
With all the huff and puff surrounding the mandating of BIM on public sector projects by 4 April 2016, the industry could be forgiven for neglecting to look at Government Soft Landings (GSL).
GSL seems to be the poor relation when it comes to BIM: not nearly the same effort or resources have been given to it and there's a feeling that this element isn't on the radar of the AEC industry yet.
The government's Soft Landings policy, issued in September 2012, states that in the Government Construction Strategy 2011 the need to improve the value offered by public sector construction had been identified and within this Soft Landings was singled out.
The recommendation is that this policy should apply to all new central government projects and major refurbishments, and should be implemented by central government departments working towards a mandate in "alignment" with BIM in 2016.
If GSL had been pushed as hard as BIM, or dare I say implemented prior to BIM, then it could have facilitated collaborative working and key stakeholder engagement at all stages of the process. GSL should have been a prerequisite of the mandate so that all could have had their house in order and working in a collaborative fashion.
GSL could be viewed as the "backbone" of BIM, as it forms a clear framework for the collaborative and stakeholder engagement part that BIM keeps saying it will deliver.  
So just what is GSL?
GSL was born out of an existing process called Soft Landings which was developed by BSRIA and the Useable Buildings Trust.
It is a key element of the design and construction process maintaining the "golden thread" of the design intent and purpose through to delivery and operation, with early engagement of the end user and inclusion of a GSL champion on the project team. It also involves a commitment to aftercare post-construction.
The ongoing maintenance and operational cost of a building during its lifecycle far outweighs the original capital cost of construction, so GSL identifies the need for this to be recognised through early engagement in the design process.
There are a number of stages that GSL covers which will lead to a positive outcome at project completion. These stages are:
Strategy 0, Brief 1, Concept 2
Definition 3
Design 4, Build and Commission 5
Handover and Close-out 6
Operation and End of Life 7
These stages are broken down further and guidance is available at: www.bimtaskgroup.org/GSL
How will buildings be checked for performance?
Buildings will be checked against the handover requirements set out at day 1 of the process. This will be by two streams:
Commissioning, training and handover of systems (Project Completion Tracker, Handover Plan, CIBSE Log Book).
Facilities and Asset Management (PPMP, Asset Registers).
The transition from construction to operation must be planned throughout the project and should be a smooth process, and needs to consider the transfer of operational data.
Completed buildings will be subjected to an annual post-occupancy evaluation (POE) for the first three years after handover. There are several POE methodologies already available but the government wants a standardised approach so it can benchmark the results against other projects. The POE will also question operating costs, which are broken down into specific building areas.
The POE should be conducted as both a review and workshop to ensure that all get the best outcomes and lessons learnt from all stages of the build process.
The purpose of the POE is to review the completed project and find lessons learnt on what went well and what could be done better. This review is not a process or session to apportion blame for any issues affecting the project. However, it is intended to promote collaboration and agreement on what and why there were advantages and disadvantages to doing things a certain way.
When used, GSL will aid all in delivering consistent outcomes and benefits. Some of these benefits are listed as:
Understanding how an asset is used to provide a building that meets the end users' needs and required operational outcomes.
Enabling end user involvement at early stages and throughout project.
Enabling early challenge of design decisions that may impact ongoing maintenance and cost of operations.
Ensuring the impact on operational costs are considered early.
Providing fully populated asset data from COBie to CAFM.
Full training, commissioning and handover provided at early stage and thus reducing the cost of protracted handover and enabling building to reach earlier optimal performance.
Providing clear measurements for building performance – monitored up to three years post-completion with a mechanism for remedy from constructors/designers where performance not met.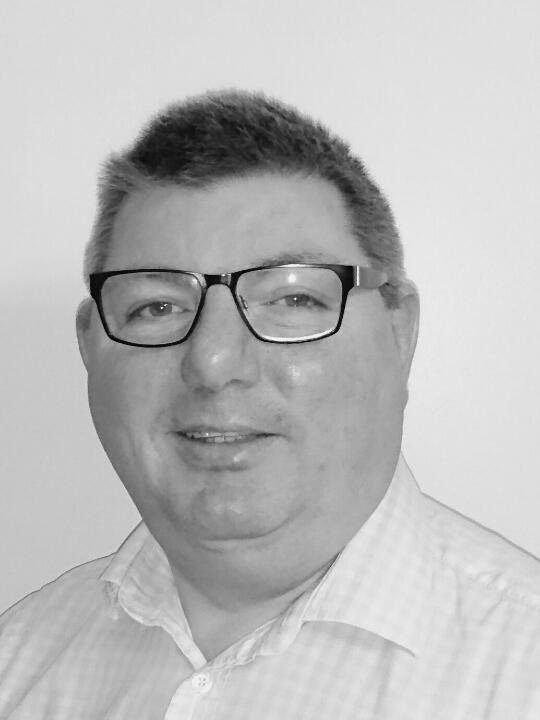 If GSL had been pushed as hard as BIM, then it could have facilitated collaborative working and key stakeholder engagement at all stages of the process. GSL should have been a prerequisite of the mandate so that all could have had their house in order and working in a collaborative fashion.– Terry Gough,