Sarah Fox, contract strategist, author and speaker at 500 Words on the most important type of innovation.
During lockdown the four horsemen of the Covid-19 construction apocalypse have been cash flow, worker safety, brand reputation and contractual disputes.
The UK government has been treading a fine line between shutting down sites and risking mass insolvency. It has been balancing the needs of the sector – which represents £110bn of annual activity, 10% GDP and millions of jobs – with those of its workforce – an almost completely male site staff (99%) are travelling and working in close quarters, despite the scientific evidence to date showing that men are disproportionately dying of the highly transmissible Covid-19.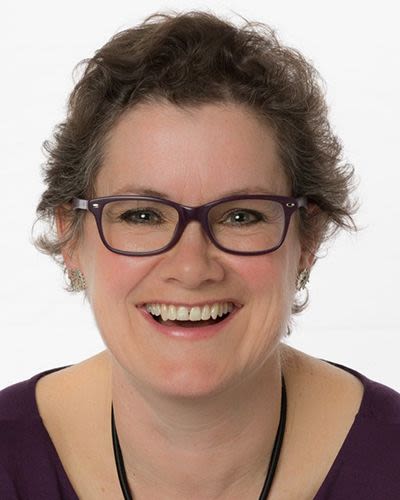 Is a deep recession really the time when we will reverse decades of fragmented, low-tech, adversarial practice? When lockdown ends we will come blinking into a new world, but it may not be the nirvana commentators are hoping for.– Sarah Fox, 500 Words
In the media, construction is being simultaneously portrayed as saints for building field hospitals or completing hospitals early, and sinners for continuing to dare to leave their homes to make sure other people's homes are safe (or simply wind and watertight). The distinction between travel to work (which was essential) and travel to just essential work was muddied and armchair warriors whipped up fake storms to suit their need for a bad guy.
Lawyers, meantime were grappling with giving advice in the face of overwhelming uncertainty – uncertainty about what the government strategy is and would be, uncertainty about what any guidance or regulations really meant in practice, uncertainty about which way the industry would go (open or shut), uncertainty about which express terms and processes of a contract or at common law would apply… uncertainty about the "right answer".
There has been no consistency and little leadership.
The nation states of the UK have taken different regulatory routes with the UK continuing its light touch lockdown for the general public and refusing to make any statements either in favour of continuing construction – allowing the social-media savvy curtain twitchers to destroy our industry's reputation and brand us as irresponsible – or to curtail all but essential activities.  
In early April, the Scottish government issued scientifically-based guidance with a presumption to close construction, energy and infrastructure sites unless critical to the Covid-19 effort and safety/physical distancing could be properly enforced. Wales went for the legal option with regulations to ask those in charge of sites to take all reasonable measures to enforce physical distancing.
In the meantime, the UK government was fiddling while our industry burned. It was debating the merits and practicalities of physical distancing on English sites to agree Site Operating Procedures (v3) with the Construction Leadership Council. In the absence of leadership, clients, contractors, subbies, consultants and suppliers were taking matters into their own hands. The FMB advised members to stop work, other sites were temporarily closed to allow companies to "consider their position", and contractual notices started flying around like ticker tape.
Only once some of the nascent disputes had already been resolved, did the UK government issue guidance PPN 02/2020 encouraging clients with public contracts to provide contractual relief to at-risk supply partners – including accelerated and advance payments, rescheduling payments, advance payments releasing retention and acting more collaboratively for a more sustainable and resilient project team. 
From my lawyer's perspective, this reaction to Covid-19 does not smack of collaboration, innovation and sustainability. Of course, there are great examples of those behaviours, not least in the fitting out of the Nightingale field hospitals, and anecdotal evidence that some employers were going beyond their contractual duties and promising faster payments, like Network Rail and Highways England.
Collaborative supply network
But many issues aren't being resolved in ways which look after the whole supply network collaboratively – companies were lengthening payment terms or avoiding paying monies due to improve their own cash flow or in the hope that their creditor would go bust.
The majority of companies immediately delved into the depths of their complex contracts to find the elusive silver bullet which would provide THE answer, only to be disappointed. Most of the UK standard form construction contracts (even before legal butchering) are designed to find fault, or to save money at the expense of the other, not to find a collaborative way out of this unprecedented situation.
If we already had had a culture of collaboration, innovation and sustainability, it would have been far easier to manage this situation. Project teams would have (virtually) sat down to work out a route map for the next few weeks after lockdown, rather than checking what the contract said. Contractors would have proposed innovative solutions to people and supply management to maintain the safety of the site staff, without one eye on the change clause. Contractors and consultants would not have had to worry about whether they would get paid on time because the long-term sustainability of the supply network was a given.
Is a deep recession really the time when we will reverse decades of fragmented, low-tech, adversarial practice? Surely a recession, mass insolvencies, and an overhaul of client needs in terms of built environment and infrastructure will be enough change for the industry to cope with? When lockdown ends we will come blinking into a new world, but it may not be the nirvana commentators are hoping for.
Don't get me wrong. Reports have consistently promoted collaboration as key to fewer disputes, greater productivity, and lower project costs as well as being central to adopting BIM. We know that we don't want to languish at the bottom of McKinsey's table on sectors using technology and that offsite manufacture and BIM both depend on our adoption of innovation. Once we've licked our wounds, we will talk about creating a more sustainable supply network with the resilience to withstand future pandemics.
There's a big difference between wanting these and making them happen.
To be successful in implementing collaboration, innovation and sustainability, we need to get away from the race to the bottom: from lowest cost to best value, from bilateral contracts and fault-based insurances to project partnering and project insurances, from using subcontractors as trade capital to providing fair rewards, from gaming the contract to true collaboration. Innovation is essential, but not because we need shiny new technology… but because we need a new culture to drive new behaviours.
Main image: Richardjohnsonuk/Dreamstime.com