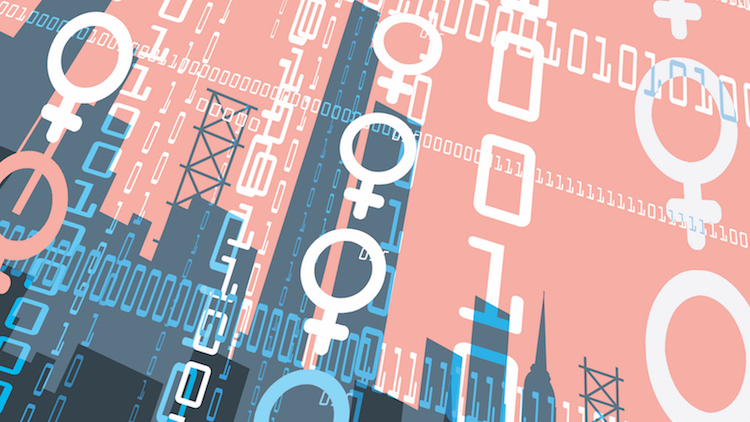 Welcome to the first in our series of interviews counting down to International Women's Day on 8 March. A new interview will appear every Tuesday morning until 8 March. First to step into the spotlight is Giulia Pustorino, BIM manager at Weston Williamson + Partners, where she is responsible for developing the long-term vision of BIM across its London studio. She is a qualified engineer and architect with 10 years' experience in the industry. She is also a regional lead coordinator at Women In BIM (WIB).
Why did you choose a digital pathway for your career in construction?
After my studies, I started to work as an architect. I still remember the frustration of spending long hours doing drawings and checking them manually. I quickly lost interest in my job because it was repetitive, and I couldn't find the motivation to do it.
I started to look for an answer, and I got in contact with an architect from Switzerland who was leading some research on BIM. I went to Zurich to meet him, and he showed me some projects created in a BIM environment.
"Discovering BIM was a turning point in my career: I found a renewed interest in construction."
Giulia Pustorino
Discovering BIM was a turning point in my career. Finally, all the jigsaw pieces went together: I found a renewed interest in construction. I started to study the benefit of digital technologies in our daily job and explore the advantages of using them to improve our design. Today I am still learning, always thirsting for more knowledge.
What's been your biggest professional challenge and how did you overcome it?
In 2017 I moved to the UK. It was a big personal step, a new country, a new language, and a new professional path all there in front of me. Altogether, it looked to be quite overwhelming.
Looking for the strength to deal with this new challenge, I decided to expand my knowledge of BIM. I forced myself to understand the BIM processes and investigate new ways to implement them. I started to look for answers for the reasons behind the current working practices and how to digitalise them.
I focused on something that I liked, and all the rest followed.
Which digital innovation in the past year has caught your eye and why?
I am attracted by all the new cloud-based platforms that use generative design to help architects in the early stages of design. It is difficult to mention one because it looks to me like there is a new one out in the market every day.
I love the idea of empowering designers with tools to help embrace the project's collaborative approach across teams. It will lead to a low-carbon design, which delivers better economic and quality value.
Name another woman in BIM or digital construction who you think is doing great work and why.
How can I mention just one? I would name all the WIB regional leads. I have the pleasure of getting in contact with them quite often, and I am impressed by their daily work every time. In addition to their work, they volunteer their time, and I admire their determination and passion for supporting and promoting women in BIM in their respective regions of the world.
I would take this opportunity to encourage you to look for your regional lead and get in contact with them. I believe you will find a valuable ally in the digital construction world.
In your experience, is the BIM sector more diverse than the wider construction industry and if so, how does this affect the working culture?
Is BIM more diverse? I don't know; I am fortunate enough to be surrounded by many women who work in BIM. Are they enough? Surely not!
A diverse and inclusive environment establishes a sense of belonging. I believe that this will help people feel more comfortable, happy and confident. But I think that there is still a long way to go if we look at the wider construction industry.
"I believe in the importance of initiatives like Women In BIM. Promoting a diverse network of females can help find role models."
Giulia Pustorino
How can the industry attract more women?
I believe in the importance of initiatives like WIB. Promoting a diverse network of females can help find role models.
Many women are offering their time and experience to support you; there is a lot that we can learn from these women. A career path in construction can look intimidating, but you can do it. You are not alone.
Who is the person in BIM or digital construction that you turn to for inspiration/support and why?
Since joining WIB, I have looked at Vicki Reynolds (ex-WIB committee and chief technology officer at i3PT) for inspiration. I admire her role in digital construction. Every time I talked with Vicki, it was a great opportunity for me to learn.
I met Karen Fugle (ex-WIB committee and executive coach) in a Women In Architecture meeting, and I've never stopped going back to her for suggestions and guidance on how to approach my work.
Being the WIB regional lead gave me the opportunity to meet Laura Tiburzi, regional lead for Italy. We've talked ever since, and I always find our conversation an extra dose of support that helps me to navigate professional challenges.