Tide Construction has won planning permission to build the tallest modular development in the world in Croydon, south London.
The two towers at 101 George Street will be the world's tallest structures to be built using modular construction methods.
The 38-storey and 44-storey towers, which will reach a high point of 135 metres, have been designed specifically for rent.
The 550-home development also includes winter gardens, an art gallery, an incubator hub for local businesses, an onsite cafe, gyms, club rooms and garden terraces.
Tide said the scheme will start on site before Christmas and be delivered in 24 months.
The development has been designed by architect HTA. 
The developer-contractor's delivery partner is Vision Modular, whose managing director Kieran White said in October that the scheme would require almost 1,500 modules.
Each module is built in Vision's purpose-built manufacturing facility in Bedford, where the majority of the fit-out is installed, including electrics and plumbing, before transportation to the site.
Tide and Vision completed Europe's tallest modular tower, a student accommodation scheme in Wembley, earlier this year. Apex House is 90 metres high and was built using 679 modules. The 29-storey project was completed in 12 months.
Christy Hayes, CEO of Tide Construction, said: "This project is a huge milestone for both us as a company and for modular developments as an innovative, modern method of construction. This development emphasises the true potential of modular construction as a genuine solution to the UK's housing crisis, where high-quality homes can be delivered at pace in sought after urban areas.
"Both the government and industry are realising the benefits of modular construction, with 101 George Street being a pivotal moment for modular construction in the UK."
Simon Bayliss, managing partner at HTA, said: "The technological advances made in modular construction mean that projects of this size are possible in London and throughout the rest of the UK.
"The towers at George Street show that choosing to go modular doesn't mean you must sacrifice great design. Modern offsite construction has a proven track record and needs to be front and centre of plans to solve the housing crisis."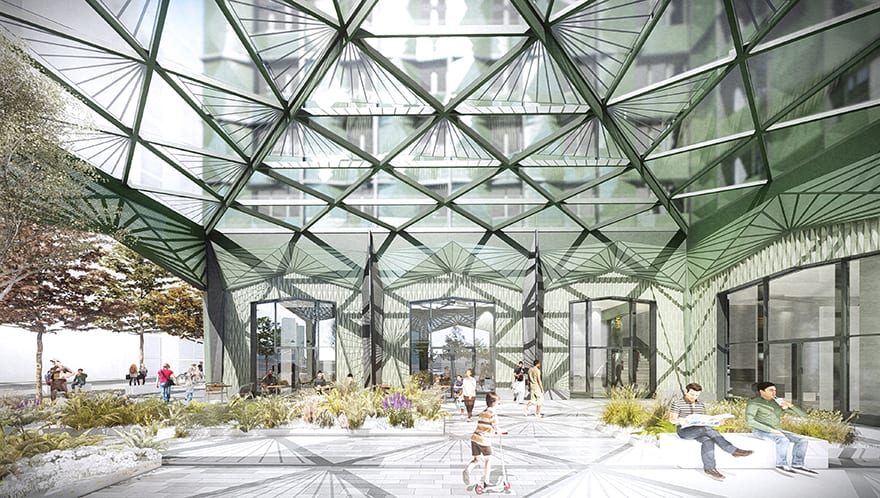 The Wintergarden interior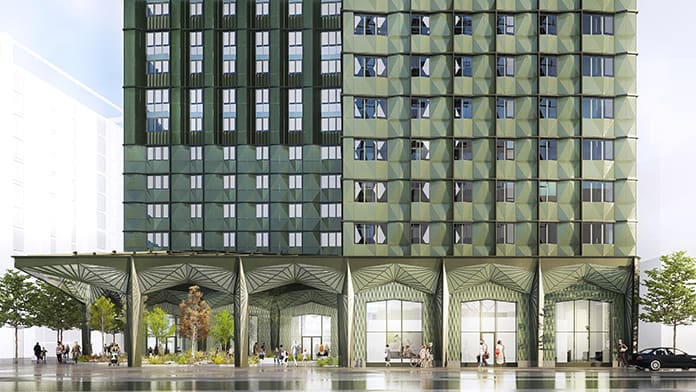 View from Dingwall Road