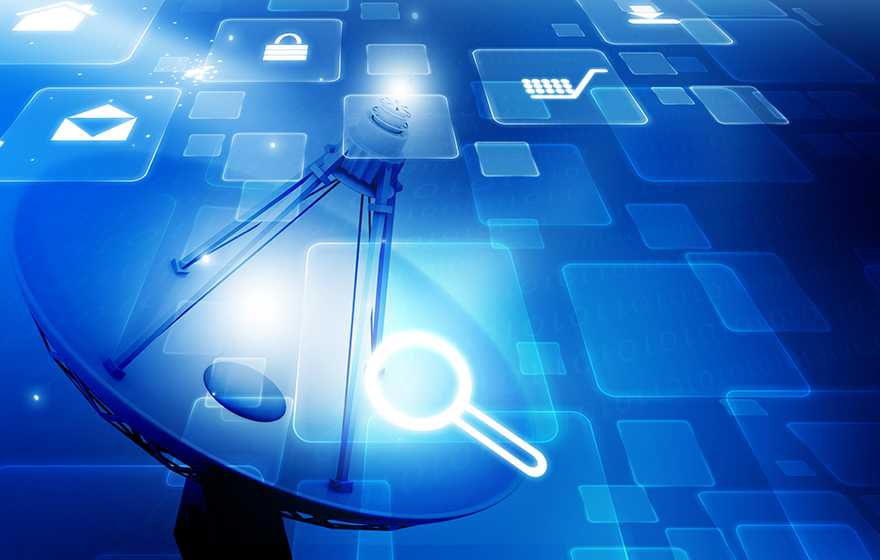 Artificial intelligence (AI) and machine learning is being used to tackle water pollution and climate change in a project set to go national and global.
CGI in the UK is leading a pilot project and working with partners to create AI that can use data from satellites and other sources help predict water pollution events.
These forecasts give water, construction, farming and other businesses an opportunity to take preventative action and, if an incident does occur, help prosecutors ensure the polluter pays.
The pilot project is taking place at the seaside resort town of Combe Martin, in Devon England, centring on the North Devon Biosphere reserve.
This is a 55 sq mile UNESCO (United Nations Educational, Scientific and Cultural Organisation) protected site, including natural habitats as well as small towns and farmland.
CGI has partnered on the pilot with Ordnance Survey to train the AI. Sensors along waterways in the area are monitoring water health by looking at acidity, and ammonia levels.
The AI is using this information together with satellite imagery to predict and better understand where pollution is coming from, as well as determining possible action to take. During the pilot phase the AI is predicting pollution events with a 91.5% accuracy.
Sustainability lead for CGI's business in the UK, Mattie Yeta, said prior to COP27 last year: "CGI launched a water pollution project to understand what could technology do to help on the climate front to preserve and conserve this scarce resource?
"So [the project is looking] from an adaptation perspective, but also from a mitigation perspective – the fact that we have pollution from plastic and other pollutants in our waters, which also do by the way, contribute to climate change and produce emissions in some way, shape or form.
"It felt from initial research that there was a lot to do around water pollution and we set out on a journey to demonstrate whether there was a way we could identify pollution using different technologies, and in particular space technology, satellites, earth observation and so forth."
The project is part of research collaboration between CGI, academia and the United Nations to challenge thinking around sustainability, called the Sustainability Exploration Environmental Data Science (SEEDS) programme.
The pilot phase has been working with data sets from OS, including elevation and watercourse, and also from satellite mapping firm Planet – another partner – as well as CGI's own data.
In recent years, the water at Combe Martin has been rated by the Environment Agency as "poor" due to contamination from raw sewage discharge and fertiliser from farmland.
Many areas across the UK, especially in England, have been affected by water pollution from such sources, prompting national concern. While the AI cannot take physical action such as fix sewage infrastructure that has been underinvested in, it does make it much more difficult for polluters to feign ignorance.
And Yeta explains that the AI is designed to provide a positive tool and resource for all players implicated in water pollution, from water companies, farmers and businesses to provide them with the information so they can take action to prevent pollution. However, it can also help regulators such as local authorities and the Environment Agency once a pollution incident has occurred.
Through machine learning the AI is able to provide point data showing the source of the pollution, as well as non-point data where there may be several sources, plus transboundary data indicating the movement of pollution from different water systems.
As well as topographic data, the AI also uses information such as soil moisture levels as this can be important to understand how heavy rainfall will react with it. Very moist soil may cause flooding, but so can very dry soil. The AI may suggest to farmers using the tool to consider delaying applying fertilisers to their land, for example, or switch to a different type to prevent run off into water courses if heavy rain is forecast.
Yeta added: "The AI incorporates information such as rainfall and obviously learns from historic trends and patterns of where we've had peak rainfall, for example, in one month. And how that corresponds and correlates with the peak in ammonia, phosphorus, phosphates and other pollutants that we are then picking up from other datasets.
"So there's quite a bit of trending and analysis and informing this AI to then inform us as stakeholders on what we need to be doing, how to proactively prepare, but also how to proactively counter and stop pollution from happening before it happens."
The North Devon pilot phase comes to an end in October and the plan is to roll the programme out into other parts of the UK including Wales. After March the aim is to roll it out internationally, probably starting in South Africa.
CGI is already in talks with water companies, local authorities, businesses, NGOs, academia and other organisations. As the project continues this will contribute to the AI's machine learning to make it an even more effective tool.