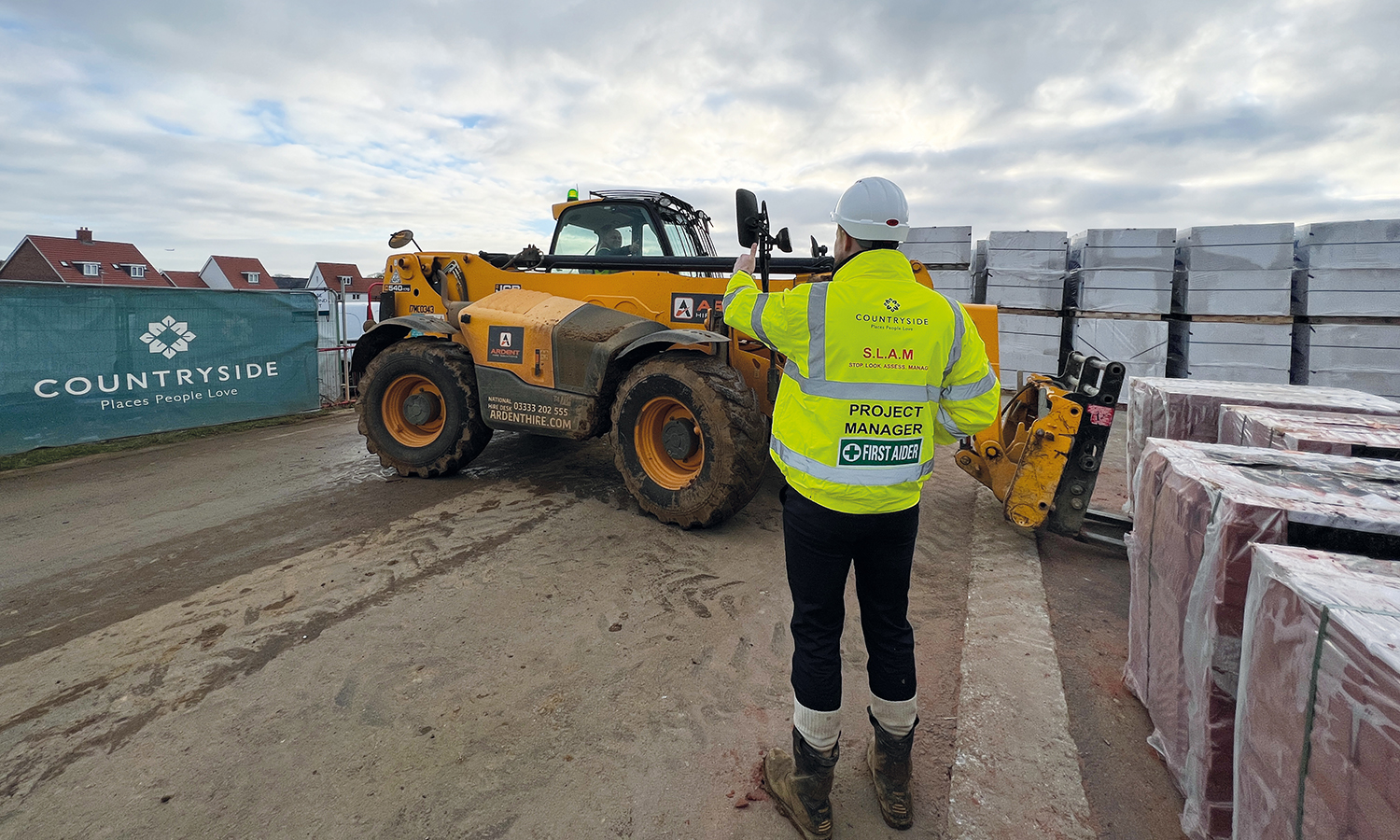 Anti-collision technology is being harnessed by housebuilder Countryside to prevent accidents on its sites.
Countryside recently mandated AI-driven anti-collision technology for construction plant from tech firm Safety Shield.
Michelle Dearsley is Countryside's group health and safety director. "We all know that construction is a high-risk environment, so it's important to constantly look at how we can improve safety on site, particularly for mobile plant," she explains.
"We use a lot of telehandlers around our sites and recognised new technologies were coming into the market. We trialled various systems and ended up happily working with an AI solution from Safety Shield. We've introduced this across our sites, the first housebuilder in the UK to do so."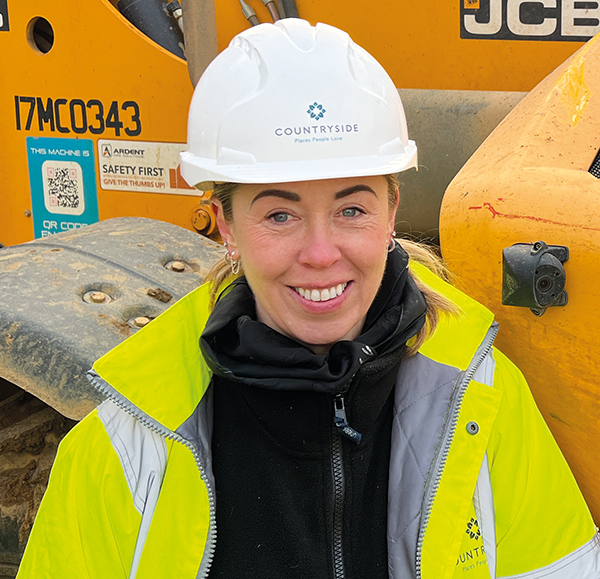 One of Countryside's plant hire partners, Arden, has introduced the Safety Shield technology on its JCB telehandlers.
The AI solution uses software and 360 video cameras fitted around the machine to identify the human form, differentiating it from other objects around the site. If an individual moves into the amber or red zone around the machine, or the machine is moving too close to an operative performing a task, it alerts the operator in the cab and sounds an audible alarm.
The active nature of the system also stops the machine, automatically preventing an accident from happening. The cameras, which roll constantly, also record a clip before, during and after an alert, sending information to the Countryside team in real-time. Safety Shield also provides a monitoring service to support customers.
Safety Shield CEO Jonathan Guest says: "This approach makes a huge impact on sites as operators are supported by 360-degree digital eyes around the machine. Because the videos are captured on site, they are impactful and help to change behaviours. Some of our customers have even changed the way they manage tasks to make them safer."