Asset management (AM) is about to provide fresh impetus and a whole-lifecycle's worth of opportunity to the architecture, engineering and construction industries, according to BIMcert director Neil Reed.
In the first of two features, he argues that to respond to that impetus and gain access to the opportunities, individuals and organisations need to gain a full understanding of the AM process, to be clear on where it interfaces with BIM, and take advantage of education and training to build the much-needed support services.
For architects, engineers, constructors and BIM specialists, much time and effort has already been invested in developing information management capability using new technology and approaches.
With massive new energy about to be injected by asset managers, owners and operators, there is now an opportunity to integrate services across the asset lifecycle, realising significant returns for all involved.
AM emerged as a recognised discipline in the 1980s, with the Institute of Asset Management established in 2004 and the ISO 55000 series published in 2014. While the standard provides a helpful definition of AM as "the coordinated activity of an organisation to realise value from assets", an understanding of those activities is not yet widespread in the AEC sector, so the vital role of BIM is only now being fully recognised.
AM is now established as an important discipline and its growth continues to mushroom as the vital role of physical assets take centre stage. Headline-grabbing new investments are planned in the UK's infrastructure and AM will be at the forefront of efforts to ensure the promised impacts and value are realised.
But at the same time, limited resources mean that our preference for building new assets is unsustainable. We must achieve better outcomes with what we already have. The whole-life approach of AM has come of age, but help is required because the scale of the need is much greater than the capacity currently available.
What's needed now is a full, rather than passing, understanding of AM, so we can focus clearly on how the AEC and BIM sectors can gear up to support owners and operators in meeting some serious challenges and exciting opportunities.
The interface between AM and BIM is in information management. AM requires structured information: BIM can provide it.
Working together to understand and use the information management standards (ISO 19650 et al) allows information silos to be opened up, processes to be integrated and the provision and use of digital information to be aligned with AM priorities to address specific purposes.
It is difficult to overstate the fundamental degree to which AM activity relies on information – complete, accurate, clear information about the buildings, facilities, infrastructure and equipment that make up the assets being managed.
Mutual interests and support
BIM can help AM in many ways. By working together at the information management interface, BIM can provide sharable, structured data with visual tools to enhance understanding and communication. This can work in a continuous loop with both strategic information forming a reliable foundation and dynamic data adding real-time enhancements.
First, BIM can provide accurate information to help build a better understanding of the asset base, compile asset registers, assess and record condition, meet statutory requirements and improve system functionality. Second, and perhaps less well appreciated, BIM can also provide valuable means to affect asset management outcomes, with better-informed decisions, improved suitability for purpose, increased energy efficiency, reduced unit cost, and better asset performance.
There have been many misconceptions about AM and perhaps some persist.
First, AM is effectively FM and that, as an established sector with vested interests, it is a largely 'closed shop'. In reality, AM is a much wider discipline and providers in the FM sector deliver only part of the range of services required for AM. There is a need for more support and better, targeted information.
"Typically, organisations do not have perfect or even adequate asset information in either the quality or quantity they require."
Institute of Asset Management guidance
Second, owners and operators have all the information they need to manage their assets. That is far from the truth and the reality is now widely recognised. There is much work for the AM sector to do in catching up with existing assets.
Third, that AM is only used in the infrastructure sector and applied to mega-projects. In fact, many organisations, including NHS Trusts, universities and housing associations in the public sector, and industrial companies, retailers and manufacturers in the private sector, are also developing their AM capability. Many organisations need help to improve their AM.
It is fundamental to recognise how AM embraces a whole-life approach. So while that means AM must engage with design and construction stages, it also requires equal focus on each event that triggers an intervention throughout the whole asset lifecycle. These must be recorded to ensure complete and accurate information remains available for compliance, decision-making, day-to-day delivery and reporting.
By understanding these AM challenges and perspectives, the AEC and BIM community will be better able to provide the support that is clearly needed. BIM can help deliver with experience of the information management standards, and the skills and tools to provide vital elements of information that are currently missing pieces of the AM jigsaw.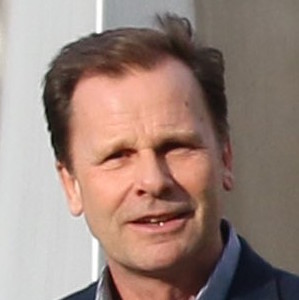 "AM is an integral part of organisational strategy with a vital role to play in wider requirements to deliver reductions in cost, carbon and risk."
Neil Reed
Gaps do exist, and asset managers are increasingly aware of the risks posed. They are under enormous pressure to deliver improvements in asset performance and outcomes for the users of buildings, facilities and infrastructure. AM is an integral part of organisational strategy with a vital role to play in wider requirements to deliver reductions in cost, carbon and risk. And AM must do so not only for newly designed and built facilities, but also for the massive range of existing assets.
And there, of course is the challenge. With existing buildings and infrastructure making up more than 80% of our physical assets, how can we use our skills and experience to support the asset management community in delivering better results for owners and operators?
We have the tools. What we need now is to build the capacity to deliver on a much greater scale than has been needed in designing and building new assets in the other less than 20% of the built environment sector.
Accredited learning and CPD
Embedding education of what AM is and why information management and BIM are important in delivering its full potential will provide an important foundation of understanding for both individuals and organisations to provide what is required to the AM community. That knowledge will provide a firm basis for training on how to engage with AM to provide valuable services.
Accredited learning and CPD will assure the standards of education and training provided for the individual, the organisation they represent and the clients and partners with whom they will engage to deliver support.
AM will provide fresh energy to BIM and opportunities to provide valuable support by integrating with the whole-lifecycle approach.
A full understanding of AM will allow the AEC and BIM community to integrate with AM and provide much-needed support, not only for the design and construction of new facilities, but to derive better performance and outcomes for existing assets that make up the vast majority of our built environment.
Education and training will provide essential first steps in meeting requirements – both an opportunity and a challenge. One thing we know about the AEC sector is that we love a challenge!
In the second and final feature on this topic [to be published on Monday 4 April – ed], I'll move on from these thoughts on why AM and BIM are made for each other to look at how ever-closer engagement can be achieved, using information management to bring these two worlds together with practical steps to address risks and deliver benefits to all concerned.
Neil Reed is director of BIMcert, working with AM education specialist Asset Wisdom and the Chartered Institute of Building to provide accredited learning, CPD and training to the AEC and BIM sector.