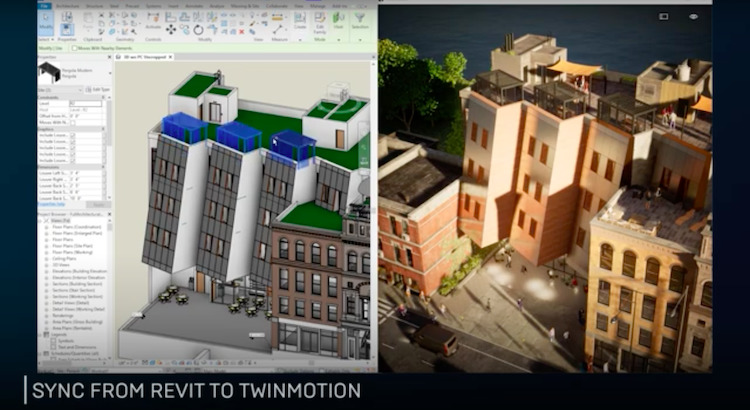 Autodesk and Epic Games will collaborate to accelerate the adoption of immersive real-time environments in the built environment sector.
The first fruit of this collaboration is Epic Games' Twinmotion for Autodesk Revit. According to Autodesk, "as Revit is used to design, document, and deliver building and infrastructure projects, Twinmotion complements the process by creating real-time visualisations for a fast, interactive design process".
Autodesk intends to make Twinmotion for Revit available to all Revit customers as part of an upcoming release.
Expanding what's possible
"We know our customers are looking for more visualisation and collaboration experiences through extended reality," said Amy Bunszel, Autodesk EVP of AEC design.
"Together with Epic Games, we will expand on what's possible. In immersive environments, designers can communicate to their project teams and clients – with unparalleled realism – how projects will look and feel upon completion. [This allows] for better decision-making and outcomes."
The two companies first worked together in 2008 when Autodesk joined Epic Games' integrated partners programme, enabling integration of Autodesk 3D design software with Epic's Unreal Engine.
"The integration between Autodesk Revit and Twinmotion promises to deliver a truly seamless, real-time 3D experience for design professionals," said Marc Petit, Epic Games vice president, Unreal Engine ecosystem.
"We share a common goal with Autodesk, giving customers more time to be innovative. By tapping into Epic's ecosystem of real-time 3D tools and libraries, users can spend more time bringing their designs to life and less time handling complex data and technical workflows."