At the forefront of every aspect of business planning in the UK at the moment are the short- and long-term effects of the referendum result to leave the European Union. Finally, I can contrive a link between the two hottest topics: BIM and Brexit.
The statistics relating to construction throughput and industry insolvencies are as close to the patterns in the lead-up to the last recession so as to indicate that the short-term effect is likely to be the precipitation of a recession which had already appeared to be on the cards. In any case, the immediate direct effects of the referendum result are most closely analogous to recessionary drivers.
On 20 November 2009, Constructing Excellence issued a report called Never Waste a Good Crisis, contributed to by the great and the good (Sir Michael Latham, Sir John Egan and Nick Raynsford, among others) and led by Andrew Wolstenholme. The central tenet of the report was that the then current economic crisis (which I understand is now referred to as "the Great Recession") ought to be a catalyst for change and innovation in the industry, as well as a focus for a reassessment of the industry's efficiency.
Advice for the industry
The report has some quite striking practical advice which is as applicable to the industry as it is to an individual business; however, it does bear in mind that "in the middle of an economic downturn, companies are more interested in survival – saving cash".
And so, where does that leave BIM? There is no doubt that BIM has embedded itself in the UK industry. Its requirement on central government projects has led to an investment by businesses to respond to that need (both in terms of people skills and technologies) which means that there are people in our industry that are personally vested in ensuring that BIM continues to succeed.
However, investment is still required, particularly at the second-tier supply chain level, and for that there needs to be an economic reason.
Adding value in a downturn
Now, we are at the critical point: for BIM to be a success it needs to thrive in a downturn; to do that it needs to be more efficient and create more value using BIMs and BIM processes. Without that, when I am advising clients on procuring and building project teams, their tender documents and evaluation criteria will not favour the use of BIM.
As the report says: "While many clients say they want a best value solution, they still start out by pursuing the lowest tender price, and end up paying a lot more as a result." It is time to dust off your copies.
Assad Maqbool is a partner at Trowers & Hamlins specialising in projects and construction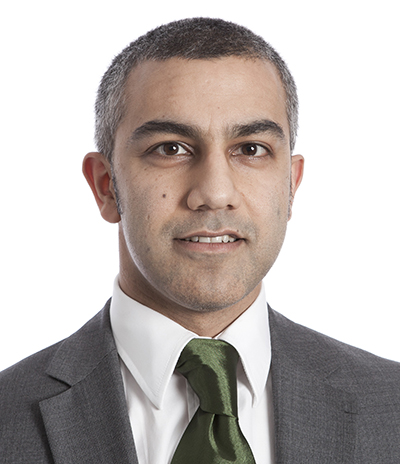 We are at the critical point: for BIM to be a success it needs to thrive in a downturn; to do that it needs to be more efficient and create more value using BIMs and BIM processes.– Assad Maqbool