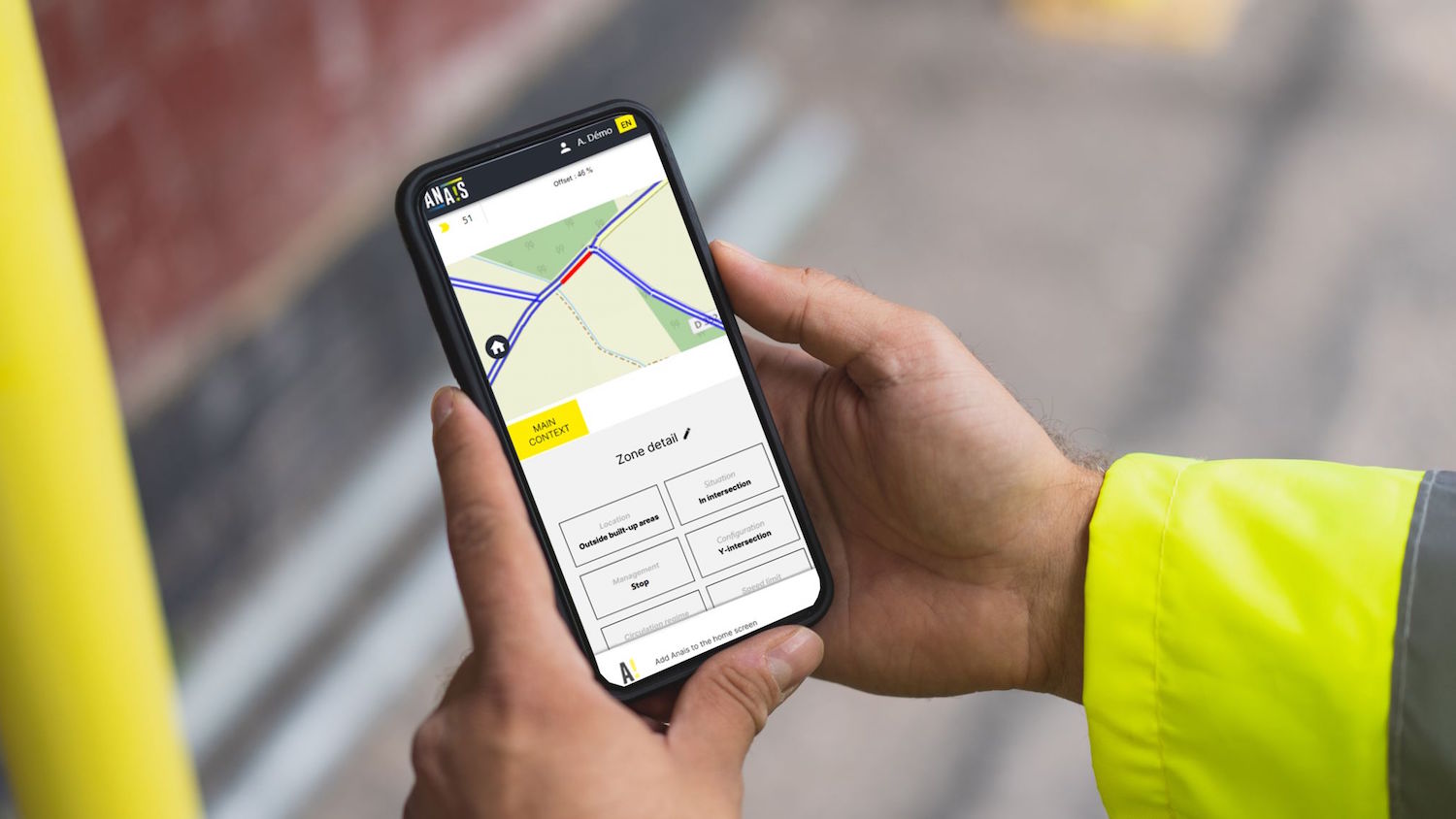 Colas will deploy its smart roads technology on its National Highways Area 9 motorway maintenance and response contract later this year, covering the West Midlands and surrounding counties.
Known as Anais, the technology uses traditional road monitoring methods and enhances them digitally to identify potentially hazardous zones based on on-board driving data. After analysing the data, teams at Colas make recommendations to the infrastructure managers on how to improve these zones.
This is the first time Colas has deployed Anais outside of France and also the first time on a motorway network. Colas will deploy it on Area 9 for a year from June.
Colas has the eight-year motorway maintenance and response contract for Area 9, which covers the West Midlands, plus Shropshire, Worcestershire, Herefordshire, Warwickshire, Staffordshire and part of north Gloucestershire.
Anais was developed by the civil engineering contractor's innovation arm, Mobility by Colas. The technology will be used on the entire network covered by the contract – totalling 3,760km of motorways and trunk roads.
Colas has already deployed Anais on the road networks of several departments in France, and received the road safety innovation prize awarded by the French Interministerial Delegation for Road Safety in 2019.
Improvements since launch
Colas has enhanced Anais since its launch. It can now also be used to analyse the benefits of work carried out on the network, thanks to indicators that measure improvements in user safety once work has been done on a previously detected potentially hazardous area. Using Anais across Area 9 will allow National Highways to target and anticipate investment and maintenance needs for infrastructure development, both in terms of use and safety.
Fabrice Luriot, director of Mobility by Colas, said: "We can now offer integrated road asset management, providing a solid response to local authorities who want to keep a close eye on maintenance expenditure."
Paul Elliott, National Highways' head of service delivery for the Midlands, added: "We are always keen to find new ways to improve safety on our roads. Using this new source of data to support our current processes could improve our ability to target areas in need of maintenance, making journeys safer and smoother. As part of our Digital Roads project, we are embracing new ideas and technologies, and we look forward to seeing the results of this trial as well as the benefits it could bring."