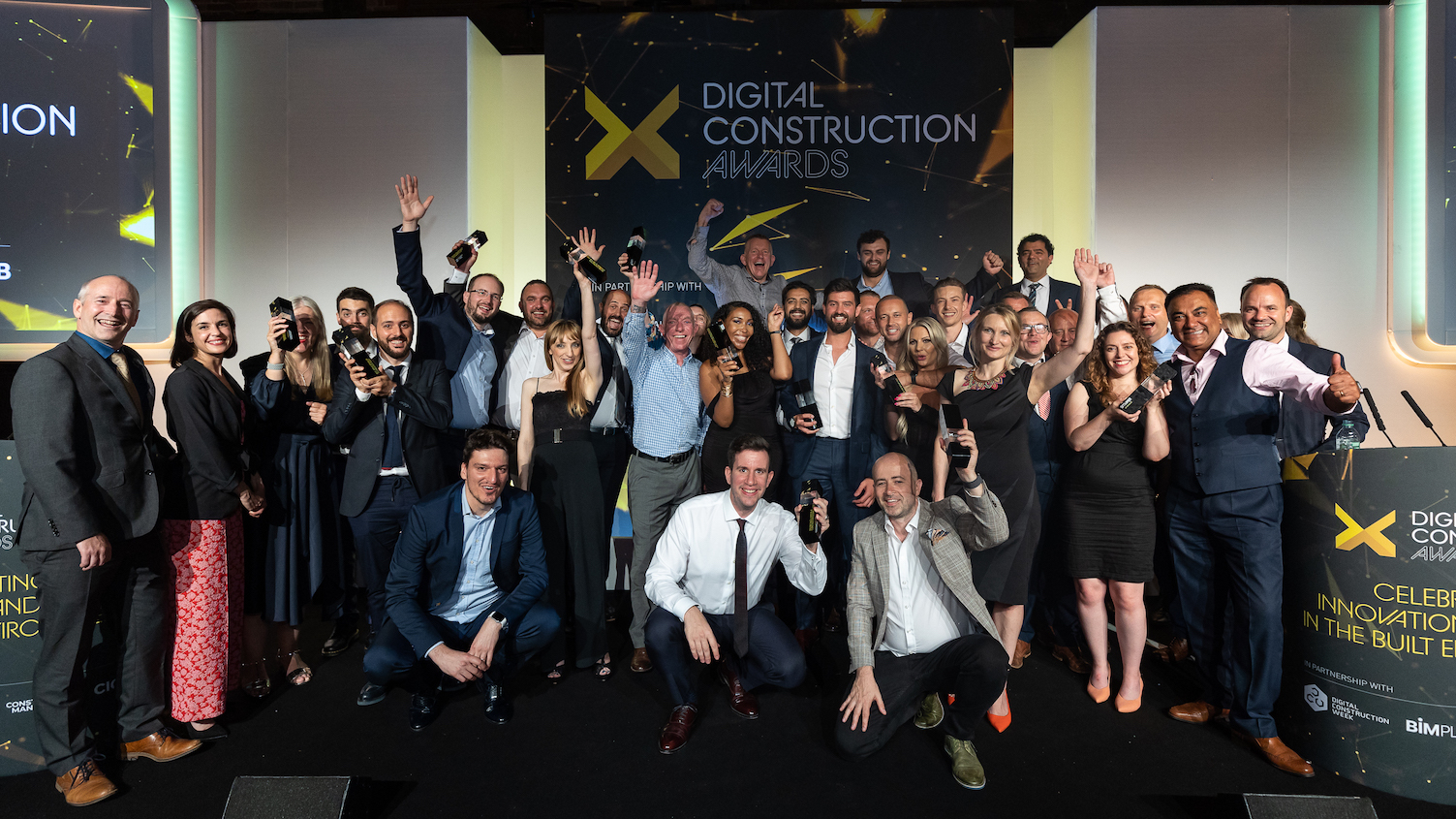 The Digital Construction Awards celebrate best practice and reward innovation in the application of BIM, information management and digital technology in the built environment sector, and will take place at a gala dinner on 4 July 2023 at The Brewery in London.
There are 12 categories and the deadline for entry is 10 March. Responding to entrants' feedback following the 2022 Awards, some categories have been revised and others have been added. The categories are:
Best Application of Technology
Best Use of Data on a Project
Delivering Net Zero with Digital Innovation
Digital Champion of the Year
Digital Collaboration of the Year
Digital Consultancy of the Year
Digital Contractor of the Year
Digital Innovation in Asset Management
Digital Innovation in Productivity
Digital Innovation in Health, Safety & Wellbeing
Digital Project of the Year
Digital Rising Star of the Year
The shortlisted entrants will be revealed on 9 May, and the winners announced at the awards ceremony on 4 July.
Partners for the Awards are Digital Construction Week, the Chartered Institute of Building, and media titles Construction Management and BIMplus.
Will Mann, editor of Construction Management, said: "We were overwhelmed by the reaction to the 2022 awards – there were more than 120 entries, 63 of which were shortlisted, and 400 digital construction professionals attended the gala dinner. We're proud to stage the awards again – the industry's Oscars – and we look forward to celebrating the further strides that the industry has taken in the past year."
Justin Stanton, BIMplus editor, added: "Our categories address many key topics – health and safety, data, and the drive to net zero – and are open to all parts of the built environment's supply chain. In response to feedback and recognising industry trends, we've added new categories focused on asset management, digital consultancy and the next generation of digital construction professionals."
Ollie Hughes, co-founder of Digital Construction Week, concluded: "To ensure the best of the best receive the recognition they deserve, we have created a robust judging process. Our judging panel comprises more than 20 well-known experts drawn from across the built environment sector. No matter which categories you enter, the key to success will be evidence."
Among 2022's winners were Landsec's pioneering Forge project, Vinci for its application of smart data on the HCA cancer care hospital in Birmingham, Skanska for its GeoBIM solution, XYZ Reality's Atom augmented reality helmet, and Bryden Wood for its automated cable routing management system as used by Transport for London.
Emma Hooper, associate director and head of R&D at Bond Bryan Digital, picked up the Digital Construction Champion of the Year award.