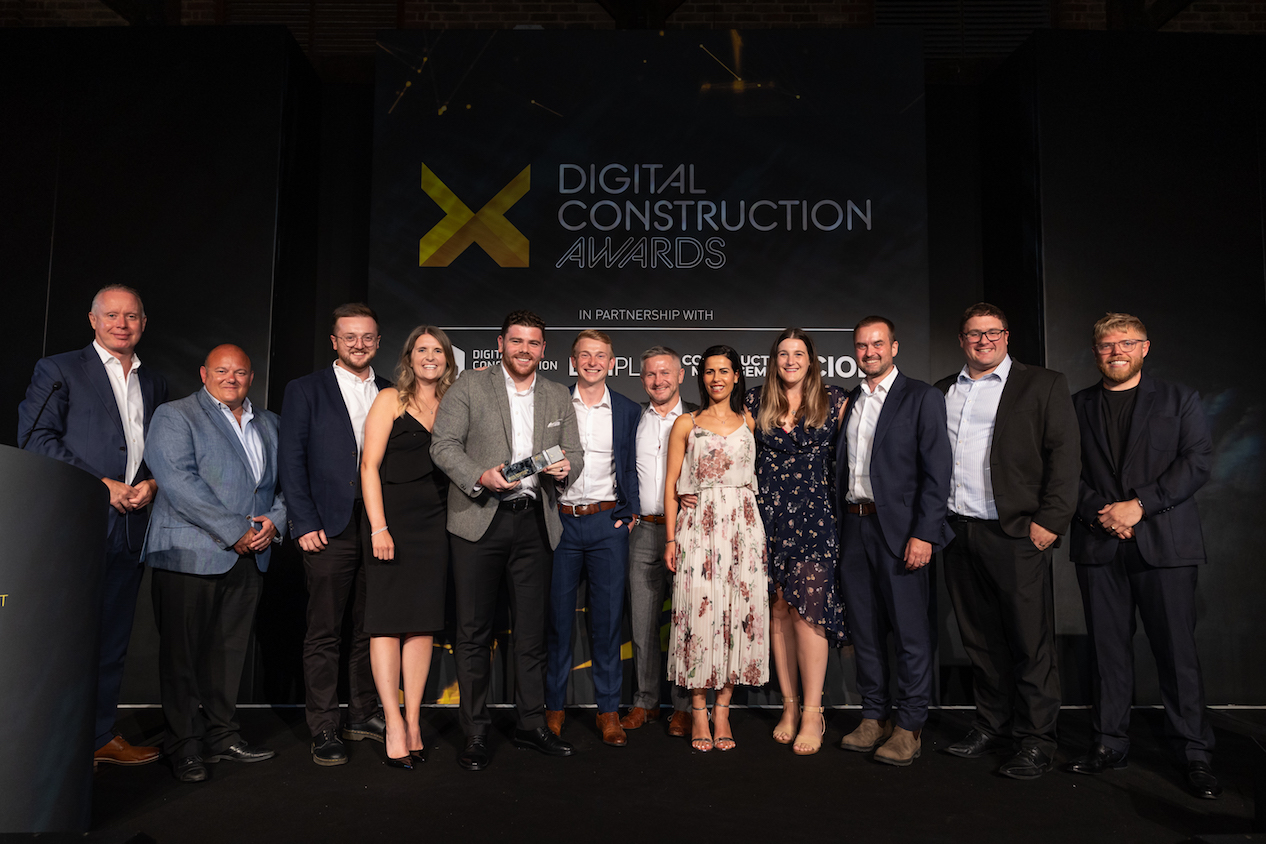 Laing O'Rourke and its team won Digital Innovation in Productivity, sponsored by Graitec, at the Digital Construction Awards last night (4 July) for their revolutionising of reinforcement design on Everton FC's new stadium.
Laing O'Rourke, along with Trimble, Kashec and FAB Formwork and Reinforcement, identified an opportunity to revolutionise reinforcement design, removing paper from the process and replacing it with an intelligent, user-friendly, more certain 3D approach.
Specifically, the contractor's goals were:
improving the speed at which designs were marked up;
enhancing the accuracy of design mark-ups;
and helping people who were reviewing the design to understand it.
The R&D was carried out by the digital construction lead and a reinforcement fixer with 15 years' experience.
Category sponsor
Trimble Connect was identified as the best solution and was tested with the reinforcement fixers.
Using Trimble Connect enabled:
a workflow that suited a full 3D reinforcement design review by the structural consultant Buro Happold;
a 3D model that was easily usable by the on-site steel fixers;
a model that required minor resources to prepare, detail and be fixable by the reinforcement detailers Kashec; and
a model that required minor changes to be understood and communicated with the workforce.
"This is a really good example of disrupting a broken, expensive and often opaque project delivery process with people and digital skills at the heart of an outcome-based innovation."
What the judges said
Laing O'Rourke was not simply a passive user of the software, developing it further.
The measurable benefits are compelling. The contractor has saved 550 man hours on preparing mark-ups and drawings by capturing all the interfaces on the 3D model. It is also 500% quicker when ordering reinforcement by enabling the team to automatically create order schedules, just by clicking on parts of the 3D model. And document control time has been reduced by 33% by delivering the requisite information quicker.
Furthermore, steel fixing is approximately 30% quicker.
Gregory Deane, section engineer at Laing O'Rourke, and Ellis McNulty, senior engineer at Expanded, said: "There were some great nominations out there, but what we all have to do, everyone that was in the Digital Construction Awards room, is to make a pledge to put digital first."
Buildots | Buildots
HMP Millsike | PCE with Ynomia
Enquiry process improvement | BAM with Bidwork
Field-derived automated reporting | Taylor Woodrow
The People's Project – New Everton Football Stadium | Laing O'Rourke with Trimble, Kashec and FAB Formwork and Reinforcement
Plymouth City Council's new crematorium The Park | Kier