The Digital Construction Awards attracted more than 120 entries, 63 of which have been shortlisted. Here, we detail the Digital Construction Project of the Year, sponsored by Revizto.
This category recognises the use of digital technology to enhance delivery of a major construction project. Six entries made the shortlist: 
Advanced Research Centre, University of Glasgow | Multiplex Construction Europe with the University of Glasgow, HOK Architects and WSP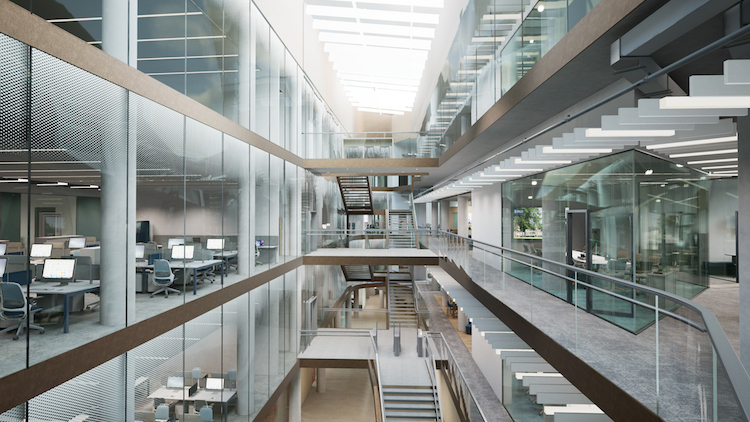 The Advanced Research Centre at the University of Glasgow is an £80m building. The client viewed it as an exemplar project for digital construction with the potential to transform its ongoing asset management strategy.
The university's employer information requirements were intended to standardise data for all future projects and included Uniclass-coded models and COBie information exchange. Main contractor Multiplex organised a mapping exercise to ensure the new data would work with the university's FM systems, including workshops with the estate and FM teams.
Multiplex handed over an accurate 'as-built' model of the project on completion. It used Dalux viewing software, along with training sessions, to help estates staff and FM managers understand how to use the model.
Multiplex captured the data-mapping process so it can be used on all future projects on the campus. The university is also using the model as a tool for teaching postgraduate students.
East West Rail Phase 2 – Bletchley Flyover | East West Rail Alliance (Atkins, Laing O'Rourke, Network Rail, VolkerRail)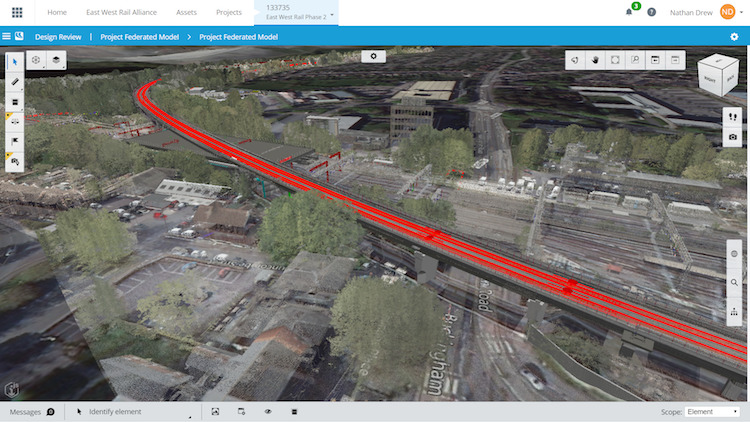 The 605m-long Bletchley Flyover, enabling train services to cross the West Coast Main Line, was a complex structural reinstatement project on the East West Rail Phase 2 (EWR2).
The flyover comprised 37 spans, each weighing 400t and 36 piers in various structural forms and condition. The East West Rail Alliance developed a design and build solution to dismantle and rebuild 15 spans, installing a new box bridge with
The alliance recognised digital engineering was critical and designed most of the project in 3D, creating an intelligent i-Model hub and a digital twin to manage the huge volumes of data. The team used several Bentley packages including: eB, ProjectWise Explorer, ProjectWise 365, iTwin Services online platform, Fuzor and BimCollab. Key construction and logistics phases were animated in 4D sequences.
The alliance invested around 2,000 training hours in upskilling the whole project team to use the digital tools.
The strategy helped the alliance design and deliver the flyover in 20 months, six months early and saving the overall EWR2 programme £70m.
Thames Gateway (Desalination) Recovery Project | SMB JV (Skanska, MWH Treatment and Balfour Beatty) with Thames Water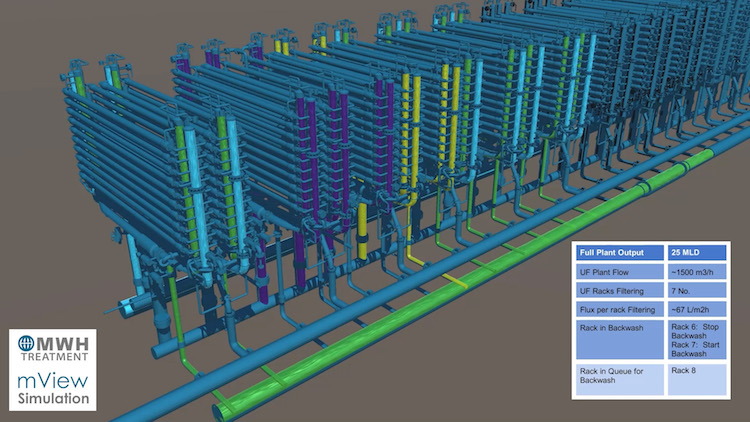 The SMB JV was contracted by Thames Water to work with Mott MacDonald (technical assurance) on this project at the UK's only desalination plant.
The £23m scheme aimed to make health and safety improvements, optimise maintenance procedures, and create process efficiencies. Digital tools, centring on MWH Treatment's mView software, were key to the strategy.
Initially, the team used a BlueSky aerial photogrammetry 3D model to generate a visual project initiation (VPI) animation to communicate scope and hazards. They enhanced the model through 3D scanning. MWH Treatment digitally validated every asset and control system on the site and collected asset data using Autodesk BIM360 cloud database.
The team then used the data gathered to create 3D simulations of water treatment processes, identifying failings and potential enhancements. Where solutions required heavy construction and logistics, the team used 4D simulations to visualise the build programme and methodology.
The Christie at Macclesfield | Vinci Construction UK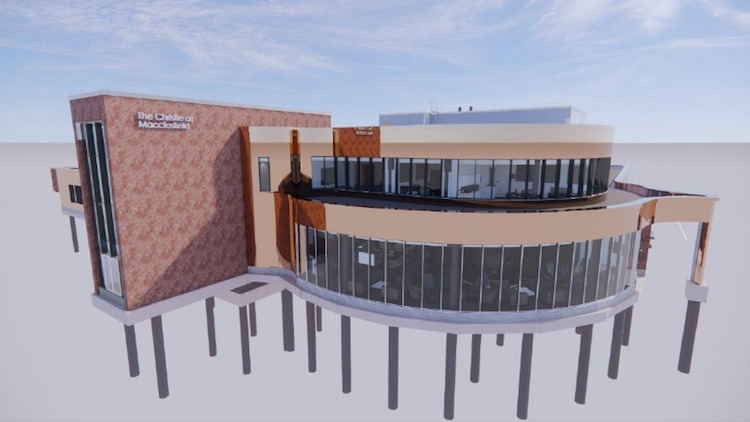 The £14m Christie at Macclesfield project involved construction of a new two-storey cancer care unit within a tight 12-month programme.
Vinci drove a digital culture from the outset, mandating use of Viewpoint to create a common data environment. To enhance collaboration, Vinci adopted the BIMCollab tool, alongside BIMTrack and Revitzo and its existing model viewer, Solibri. This enabled quick resolution of any issues that arose and was free-to-use for Vinci's subcontractors.
With the pandemic limiting working practices on site, Vinci introduced the OpenSpace tool, which combined 360 cameras and AI to capture a complete visual record of the project. Vinci also used OpenSpace at handover to validate assets. Project team members carried out further quality assurance using the Field Notes app, uploading photos that could be annotated and geolocated.
As a testimony to Vinci's digital approach, BSI's project audit certified that the processes were compliant with ISO 19650 part 1 and 2.
The Forge | Sir Robert McAlpine, Mace, Land Securities, Bryden Wood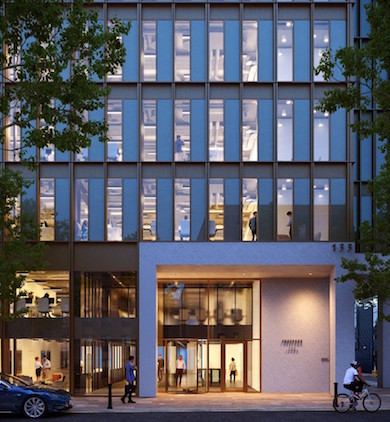 Digital tech underpinned the platform DfMA (design for manufacture and assembly) approach on this £95m, 139,000ft² office development in Southwark, London.
As client Landsec's appointed manufacturing and assembly manager, main contractors Sir Robert McAlpine and Mace collaborated with architect Bryden Wood to deploy a huge range of digital tools on The Forge.
These included: Disperse 360 photo capture and automated progress-reporting; Qflow monitoring of waste and deliveries; iFire, a fire-stopping monitoring tool; and robotic welding machines linked to BIM models to create temporary works kit.
Converge concrete strength monitoring, using live data from wireless sensors monitored by AI, meant reduced strike times.
Overall, the digital innovations and manufacturing approach meant construction delivery required 20% fewer site operatives needed than for a traditional project.
The finished project achieved a 25% reduction in embodied carbon compared to the 'business as usual' design.
Transpennine Route Upgrade – West | BAM Nuttall with Network Rail, Arup and Amey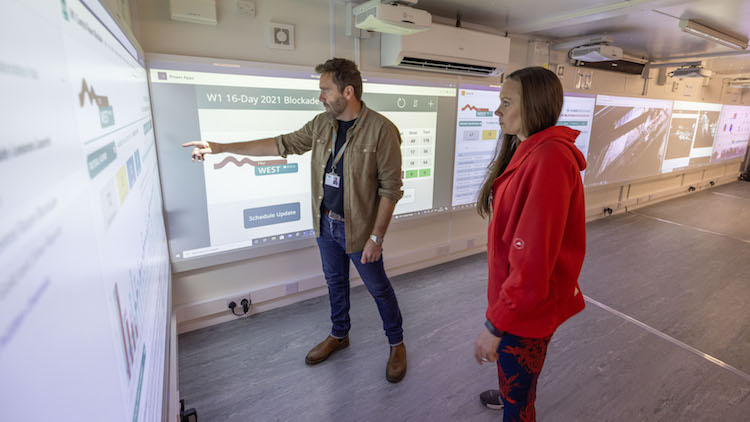 The Transpennine Route Upgrade (TRU) is a multi-billion-pound rail infrastructure transformation programme between Manchester and York. Challenges included numerous stakeholders, inclement weather and difficult live site environments.
Against this backdrop, the TRU digital team implemented a multi-faceted solution that drove data integration and teamwork. Key was a six-screen digital collaboration hub and associated 270-degree immersive 'BIM Cave'.
The hub brought immense volumes of complex construction data to life within a shared digital environment. It allowed clients, planners, site managers, and engineers to track real-time project performance and compare what was planned against what was delivered. It also ensured a 'silo culture' did not develop.
Innovations developed included a detailed construction sequencing model, beyond typical 4D models, with features including time-linking machine movements and potential clashes, collapse radii and cab point of view.
The team tested the hub on a 16-day blockade in central Manchester, during major upgrade work, and achieved all planned targets with zero accidents, handing back two hours earlier than planned.
The winners of the Digital Construction Project of the Year category, alongside the victors of the other 11 categories, will be revealed at the awards dinner on 12 July at the Brewery in London.
The Digital Construction Awards celebrate best practice and reward innovation in the application of BIM and digital technology in the built environment sector.
The awards are run by Digital Construction Week, the Chartered Institute of Building, and media titles Construction Management and BIMplus. 
Awards sponsors include Revizto, Bluebeam, Procore, Autodesk, Solibri and the Association for Project Safety.