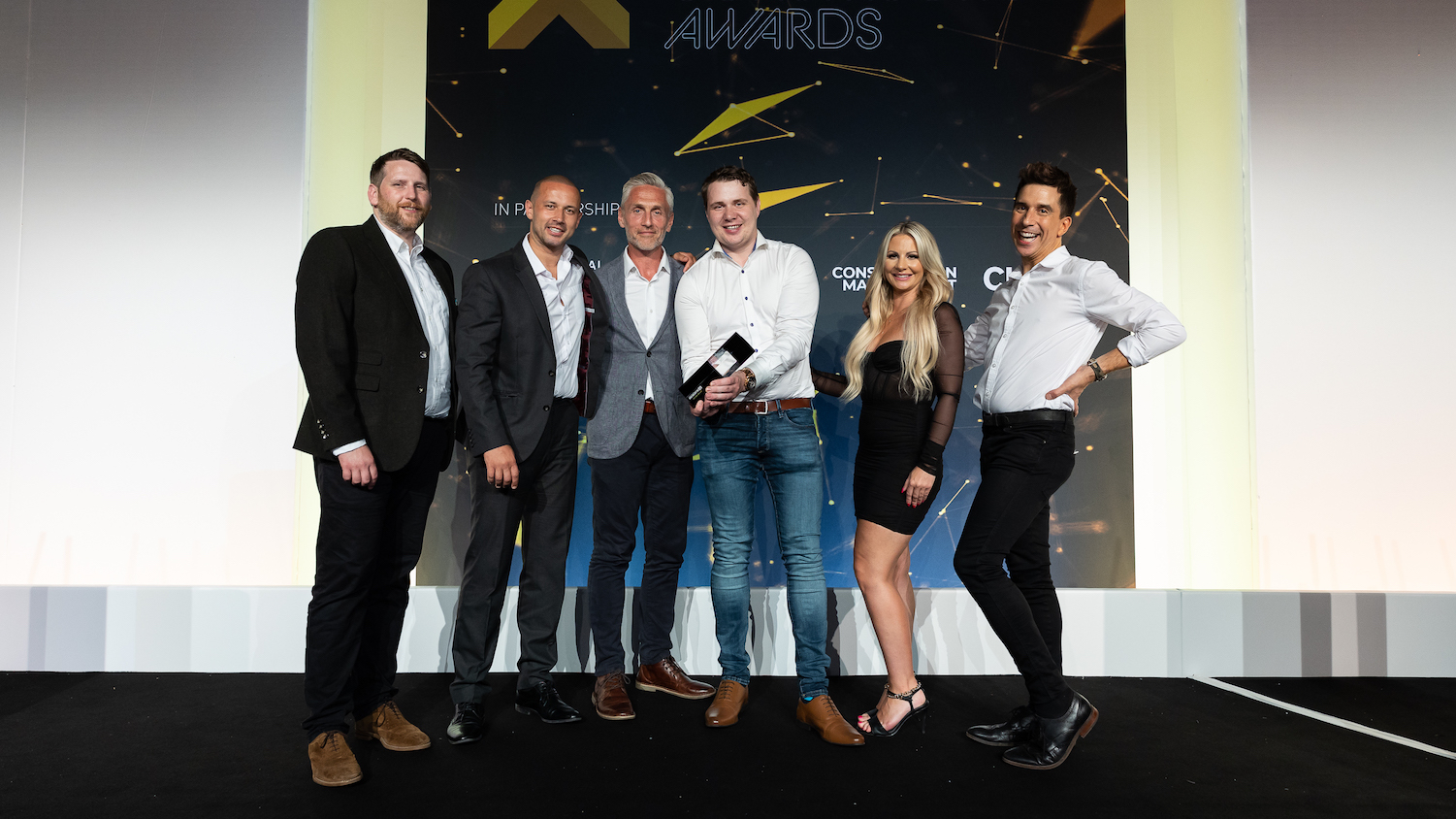 Digital Construction Technologies and Collen Construction's collaboration to develop and deploy an on-site 'BIM cave' helped them secure the Digital Partnership Award, sponsored by Bluebeam, at the Digital Construction Awards last night (12 July).
The senior management teams of BIM consultancy Digital Construction Technologies (DCT) and main contractor Collen Construction recognised that in working together they were not extracting the maximum benefit from digital tools. Office-based engineers excelled in digital tools while site-based staff were not only unable to use some technology, but were losing out on developing their digital skills.
So DCT and Collen set about creating the Digital Cube, an on-site 'BIM cave'.
DCT and Collen describe the Cube as "an office environment with the latest touch activation systems by Avitor networked back to the cloud. The Cube enables both site team and office team to overcome the challenge of collaboration and work cohesively at the coal face where they are most effective, with real-time digital information and coordination platforms."
"Simple yet hugely effective. The team had very clear goals and benefits; tangible solution with a strong focus on people engagement; great client/contractor collaboration."
What the judges said
Software available in the Cube includes Navisworks, Bluebeam and Nureva Span Wall.
On the 20,000 sq m data centre project on which the Cube was tested, a cumulative saving of 3,000 people hours was estimated over the 18-month construction period, thanks to the immediate onsite availability of the Cube's digital tools.
The use of the Cube was not limited to DCT and Collen: key subcontractors were trained in its use too.
John Wane of DCT reflected on winning the award: "It did and it didn't surprise me [that we won]. The way we've integrated the software and the hardware enables anybody to work in the middle of a field and move from 2D to 3D and back."
Digital Partnership shortlist:
Bespoke fiitted seating | Future Joinery Systems with South West Upholstery, 4D Routing, Sydenhams CNC
Clarice Pears Institute of Health & Wellbeing building at The University of Glasgow | Qualis Flow with Multiplex and Zero Waste Scotland
goldeni's IoT influencing the design and fit-out for commercial offices | Morgan Sindall with goldeni and Microsoft
The Forge | Landsec, Sir Robert McAlpine, Mace and Bryden Wood
University of Glasgow ARC Research Hub | Multivista with Multiplex