With the winner of the Great British Bake Off announced last night Dan Rossiter, BIM consulting and training manager at BRE, reflects on how BIM could improve the bakers' accuracy.
Watching Candice and the gang create a plethora of pastries I realised just how similar construction is to baking.
If you, like me, try to attend a number of construction and Building Information Modelling (BIM) events, you will often hear something like this: "We in construction need to move towards how things are done in the automotive industry, they have done BIM for years!" These kinds of comments confuse me. How can you possibly compare both industries?
For a start, the majority of car manufacturers are not small to medium enterprises (SMEs), while in construction over 99% of the UK firms are. In the automotive industry, vast sums are spent on Research and Development (R&D), with prototypes being constructed tested and de-constructed before a product is finalised. While in construction the R&D is included within the design fee and is a relatively small fraction of the final build cost. To me it is no different than comparing chalk with cheese.
However, there is an industry I consider much more comparable to construction and that is baking. In fact while watching bake off, the technical challenge struck me as a good example of the construction briefing and procurement process. Initially a brief is formed, a number of competing parties interpret the brief and produce their proposals.
However, often briefs lack in sufficient information causing ambiguity, the interpretation by the supply side can lead to false assumptions. This can result in a stark variation in the approach, which can make comparison against the initial brief difficult at times.
So looking at these technical challenges something comes to mind. If the bakers were given a better brief, they may be able to produce more similar results. While this might affect the format of the show, it would lead to less abortive work such as binning flat sponges, the misuse of particular materials, it would also reduce frustrations and increase the judge's satisfaction. In essence the spirit of BIM.
Through BIM an employer is required to form a set of information requirements, which is done in collaboration with the employer's organisation and the team responsible for managing the asset. Through this process a detailed specification of what information is required throughout the project stages and at handover tells the supply team clearly what information is required and when. This means that the supply chain can design providing less ambiguity.
Case studies demonstrate the advantages produced, like less rework and more consistent tender returns. Meaning that at project handover the employer, asset manager, and end user have the project they want along with the data they want, in a format that they can use and manage; leading to better satisfaction and a better project.
So remember next time you don that apron, ask yourself are you baking to BIM Level 2?
This article originally appeared on Linkedin and was published on BIM+ last October.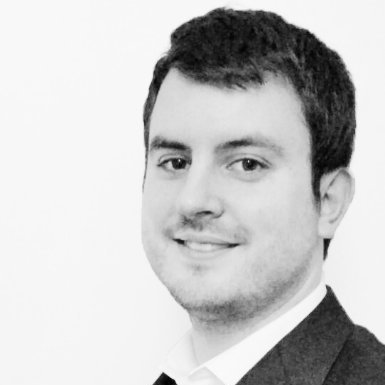 If the bakers were given a better brief, they may be able to produce more similar results– Dan Rossiter