There are a growing number of options for graduates looking to gain postgraduate BIM education. In the third instalment on BIM masters, we invite the course leaders of the University of Reading, Birmingham City, Northumbria and Queen's to explain what their courses offer, and why students should study with them.
University of Reading
MSc Information Management for Design, Construction and Operation
Dr Richard Davies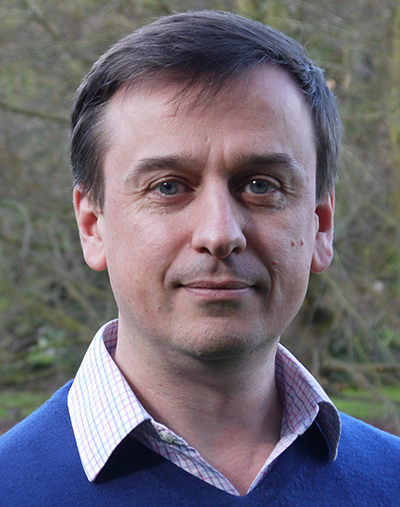 We designed our MSc for people who implement and run information management systems in construction and the built environment. Our own recent research on the development and rollout of BIM in projects and firms has shown that teams have achieved great things but are often disappointed with the pace and scale of technology and process change. They see BIM as having great potential that is not being realised in practice because of the "people problem".
Students on the MSc explore, but also try to go beyond, this diagnosis. In our modules we address the UK BIM agenda directly, but also provide other perspectives on people, process, technology and information and help you to apply these approaches to extend and develop your understanding of what is happening in real world cases.
There is a wealth of information about BIM already available in publications and at seminars, events and courses. But to make sense of this changing field, and to try to get ahead of it, we believe such information needs to be evaluated and integrated into your own developing view of the world.
Fortunately, there are proven theories of organisation and well-established approaches to technology change that we use to understand the issues, challenge assumptions, and develop coherent, evidence-based strategies.
Our aim is to increase the chances of successful implementation of both BIM and the next generations of information management systems for construction and the built environment.
Birmingham City University
MSc Building Information Modelling (BIM) and Management
Professor David Boyd
Our BIM masters seeks to work with the industry on its BIM journey by not just communicating the uses of BIM, but helping students to work with companies to develop new opportunities. Our course makes use of the university's own building experience as one of the most developed clients using BIM.
On our estate we have built four buildings that fully integrated BIM in design and construction. This experience has provided great case studies, exemplar models and access to practitioners who have tremendous experience of working with BIM. Some of these practitioners now teach on our programmes.
Our experience as a client is complemented by the work of the Digital Construction Research Centre at BCU, which runs projects analysing collaboration, building performance, supply chain costing, housing industry integration and construction education.
The course team here see BIM as attracting a new enthusiastic generation of young people to the industry and this, in itself, will change the industry.
Further details about the course
Liverpool John Moores
MSc Integrated Building Information Management
Dianne Marsh
Our post-graduate degree is ideal if you are involved in the procurement and management of built assets from a variety of professional disciplines across the built environment, as it considers the implication of information management from all sides of the industry.
You will gain the knowledge and skills to lead information management throughout the life cycle of a project and have an understanding of the implications of decisions made via integrated project delivery.
Our programme offers you the opportunity to become proficient in BIM processes and will provide you with a critical awareness of contemporary issues, informed by technology, research and organisational and management skills.
The programme uses the latest BIM technologies and information management software. The modules have been designed to reflect current and future industry practice and research in the field of BIM.
One of the unique features of this programme is the Collaborative BIM project module where you will be collaborating with students across a range of BUE professional post-graduate programmes to develop a sustainable and environmentally-friendly solution to problems on a BIM enabled project.
Further details about the course
Northumbria University
MSc Building Design Management and BIM
Senior lecturer Michelle Littlemore
At Northumbria there has been a history of incorporating BIM into taught curricula at undergraduate and master's level, which has more recently been enhanced by the presence of the BIM Academy.
Co-founded by Northumbria University and Ryder Architecture in 2010, the BIM Academy has the vision of creating an international centre of excellence for BIM. Its award-winning team is an excellent resource for the students and our programme. 
The course equips students with the management skills required to progress towards senior positions within organisations that work on BIM-enabled projects.
Graduates from this programme have found themselves working for national and international companies such as: BAM Construct, BDP, Kier Group, Laing O'Rourke, Mott MacDonald, Ryder Architecture, Sir Robert McAlpine and Turner & Townsend to name but a few, in such roles as BIM coordinators, BIM project managers, BIM technologists, design managers, digital engineers, and technical specialists.
Further details about the course
Queen's University Belfast
Building Information Modelling Project Management
John Spillane
We have developed a unique MSc programme which combines both project management and BIM disciplines together.
Through this programme, students are given a detailed insight into effective project management using the BIM process, covering various subjects such as "technical BIM implementation", "construction law" and "Building Information Modelling in practice", among others.
This programme is unique in that it is designed to upskill project managers of tomorrow, in the development and use of BIM.
Further details about the course

For more postgraduate courses click here