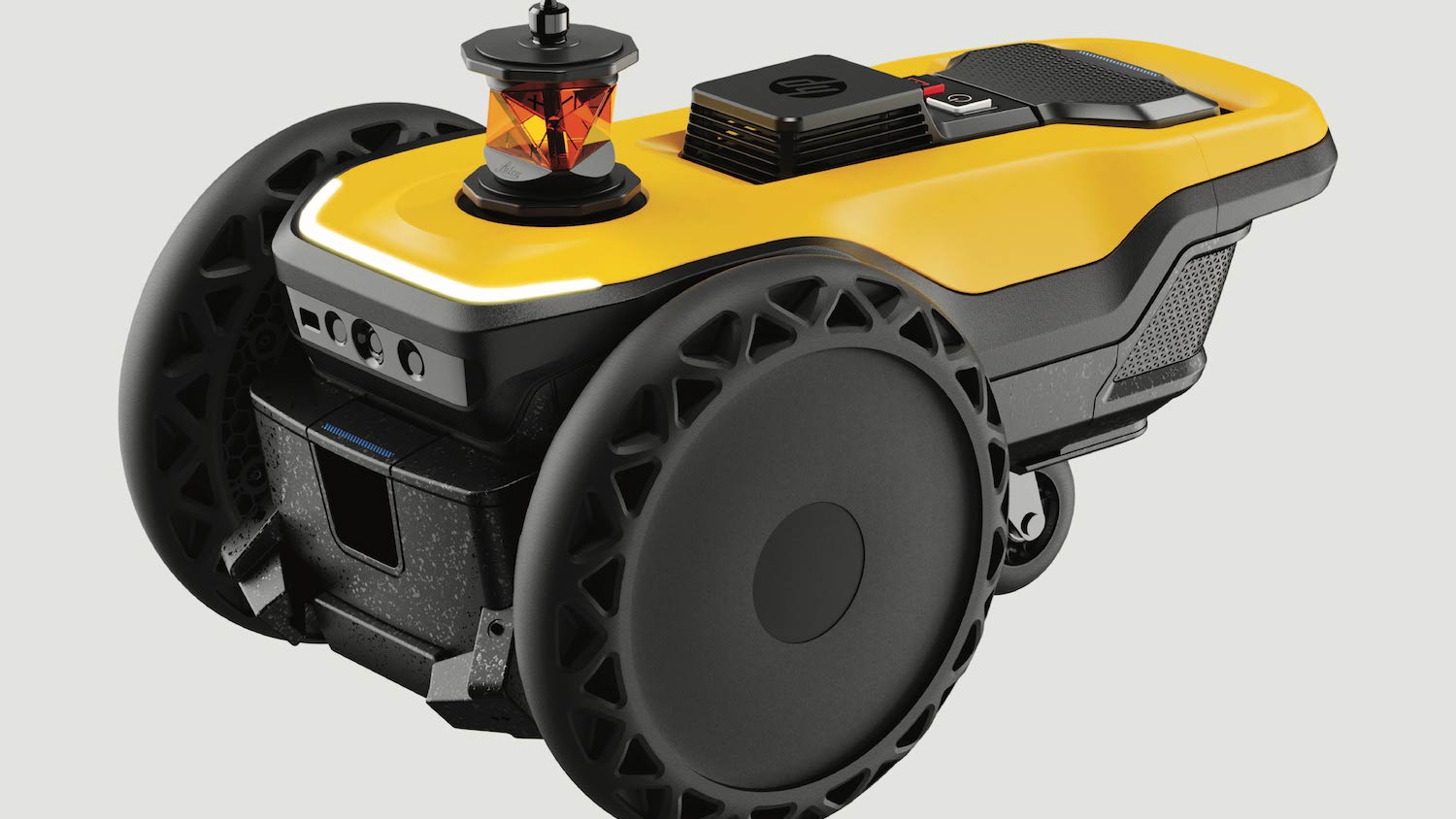 HP's site printing robot, first launched in the US last year, is now available in the UK.
The SitePrint robot is available to customers in the UK and Ireland from today (3 May), extending the Early Access Programme launched for customers in the US and Canada in September 2022. Full commercial availability in North America is expected later this summer.
SitePrint prints lines and complex objects accurately and with consistent repeatability, says HP. It can also print text and thus bring additional data from the digital model to the construction site. It is autonomous and can avoid obstacles.
HP describes SitePrint as light and compact. It comes with a touch screen tablet for remote control and configuration. It also has a selection of inks for different surfaces, environmental conditions, and durability requirements.
The positioning and navigation of HP SitePrint on the job site are achieved by linking to a robotic total station.
John Sisk is running a 10-week test of HP's site printing robot on two residential projects in London. Shervin Deh Bozorgi, head of digital project delivery at Sisk, shared his initial reaction to the robot a fortnight ago. Now, in a statement from HP, he adds: "[SitePrint's] ability to print a wide range of information on the floor with great detail and high accuracy helps to prevent errors and reduce the need for costly reworks.
"Adding instructions or the use of colour-coded lines, for instance, has also improved collaboration between the various teams involved with the project. Automation will play a pivotal role in our digital transformation journey and HP SitePrint has huge potential to automate the laying out process across our projects."
"We're thrilled to be making our innovative HP SitePrint solution available to customers in the UK," said Xavi Juarez, director at HP Construction Services. "We've successfully demonstrated the ability to radically improve productivity when it comes to the layout process. By digitising what has long been a manual and time-consuming task, SitePrint makes it faster and easier for construction professionals to bring an idea to life on site, while also providing layout accuracy and reducing costs."