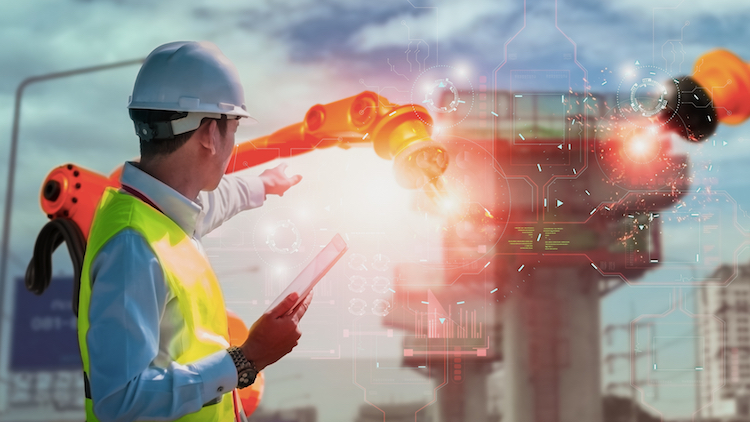 Five years ago, a Mace report analysed the built environment's journey to Industry 4.0. Here, Matt Gough offers the first part of a two-part review of the industry's progress.
In 2017, Mace published Moving to Industry 4.0, a report that explored how the construction industry could make itself 'future ready' as we hurtled towards the end of the decade. But five years into the much-heralded fourth industrial age, what tangible progress has actually been made? And how can we ensure that the wave of change continues at both speed and in scale?
"We always overestimate the change that will occur in the next two years and underestimate the change that will occur in the next 10." Bill Gates 1996
Built on the introduction of a range of new technologies, the transition to Industry 4.0 focused on developing the connection between the physical, the digital and the biological. Off the back of several great strides at the time – including the mandating of BIM and the increased transparency on planned infrastructure investment – much was expected.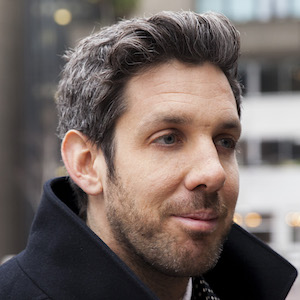 "As we look towards global population growth of 3 billion by 2050, it's clear that the construction industry needs to innovate at pace if it is to meet the needs of the communities it serves."
Matt Gough, Mace
Mace's 2017 report gathered insights from across the industry, predicting, among other factors, the expected timescales and impact of 11 key transformational technologies across the sector. Of those technologies, the majority of respondents forecast that critical mass in the construction industry would have been achieved in seven technologies in two-to five-years.
And while that critical mass has not quite been reached in 2022, it is clear that as these technologies are now finding traction, and delivering value, the acceleration of adoption over the next five years is set to dramatically increase.
In 2022, technological change continues to impact all aspects of our lives, from the way we work and live individually, to the way our societies and governments respond to both anticipated trends – like ageing populations in the global north and the transition to renewable energy – and unexpected ones, like the rise of remote working during the small matter of a worldwide pandemic. And there's no doubt that industry innovations – like artificial intelligence, robotics and the Internet of Things – have all begun to redefine the way in which cities are planned and buildings are built, while also reimagining how people interact with property and infrastructure. 
As our 2017 report predicted, education and knowledge sharing has been crucial in enabling progress thus far. But populations continue to grow, with countries grappling with the particular challenge of scaling up both infrastructure and delivery, while simultaneously balancing the need to urgently reduce our impact on the environment. As we look towards global population growth of 3 billion by 2050, it's clear that the construction industry needs to innovate at pace if it is to meet the needs of the communities it serves. Despite marked progress in the last five years, many of the same challenges remain, but with every challenge comes opportunity.
As we grapple with the seismic shift created by covid-19, the construction industry is facing a chaotic period characterised by resource scarcity and price volatility. Governments and regulators across the world have increasingly complex expectations of our delivery – and innovation again has a key role to play in helping to effectively mitigate these risks and rise to the challenge of tougher policies.
From building safety to carbon reduction, exponential change in construction is producing new challenges and offering us solutions to old ones – and if we get it right, the scope and scale of improvement is virtually infinite.
The application of technology can help meet these demands, providing better transparency across all aspects of the project lifecycle, with these new ways of working enabling a step change in both building quality and performance.
In the last five years the industry has also developed a more robust digital backbone, further accelerating digital transformation across business operations. We must now focus on using data to improve productivity and decision-making at all stages of the project lifecycle, in the performance of both new and existing buildings.
As it was in 2017, innovation also remains our greatest ally in the fight against climate change. Over the past 15 years, prices for solar and wind power have plunged 90%. Clean energy sources are growing faster than anyone expected. Batteries are expanding the range of electric vehicles at an ever-lower cost. While a good many solutions are in hand, their deployment is nowhere near where it needs to be.
We now need massive investment and robust policy to make these innovations more affordable. We need to immediately scale the ones we do have and invent the ones we still need. And even in the face of testing global economic headwinds, we mustn't lose focus.
To manage this acceleration of change effectively and ensure that we can leverage it as an industry requires bold and innovative ideas from both private and public sectors. At Mace, we have a long legacy of looking forward and finding a better way – and so rising to this challenge is part of our DNA. As the age of the exponential continues at pace, it's time for it to become part of the industry's DNA too.
Since 2017 we have seen a steady increase in the funding of start-ups across the globe, with this investment driving the proliferation of technology that we are able to deploy on our projects and programmes. With this financial backing continuing to grow, the second part of this two-part series will look at three key areas where increased investment can support industry transformation over the next five-to-10 years.
Matt Gough is director of innovation at Mace. The second part of his analysis will be published next month.