You know all about Design for Manufacture and Assembly, but what do you know about Design for Disassembly? Don't worry, Sean Bignold and Fergus Sweeney, architectural director and research assistant respectively of Ryder Architecture, are here to explain.
If Lego was designed in the same way we design buildings, it would not be the successful toy it is today. Imagine if each block was chemically bonded together, and that the only way to dismantle a model once complete was through destructive demolition, resulting in a pile of rubble that needed to be sent to landfill. This would be expensive, incredibly wasteful and generate high levels of emissions due to the need to manufacture new Lego material each time you wanted to build something.
Nevertheless, this is how we design most modern-day buildings. The prioritisation of fast assembly and long-term durability has led to the widespread use of composite materials and elements containing multiple components bound together by irreversible fixing methods. These components can be expensive and energy-intensive to break down, making it difficult to reuse and recycle individual materials, in turn creating waste and generating further emissions during demolition and disposal.
It doesn't have to be this way. Through the concept of Design for Disassembly (DfD), we can maximise the recovery and reuse of these materials, reduce waste and minimise the embodied carbon associated with new construction projects.
To design for disassembly is to create products with the intention of minimising value loss at the end of life. In construction, this involves designing a building with consideration of how it will be dismantled and the recovery of its materials and components at the end of its useful life.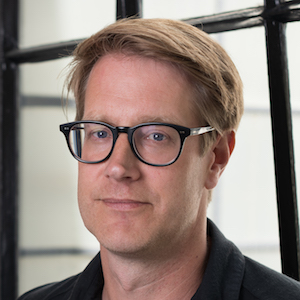 "To design for disassembly is to create products with the intention of minimising value loss at the end of life."
Sean Bignold
DfD is not a new concept. However, its importance has increased significantly in recent years due to the growing need to reduce emissions and avoid the most serious impacts of climate change. Rising material costs have also created an awareness of the need to reduce our reliance on raw materials, creating an agenda for reuse and the circular economy.
As well as the environmental benefits, there are additional economic and social advantages to DfD and supporting circularity in construction. DfD will play a key role in protecting the industry against material shortages and a rising landfill tax rate. Reducing the amount of waste sent to landfill also reduces vehicle movements, congestion, noise and air pollution, along with the associated health implications that can result.
Despite challenges, we are beginning to design with a focus on deconstruction to promote functional flexibility and the reuse and recycling of components and materials. There are several considerations that can be included during the various stages of a building's design and construction.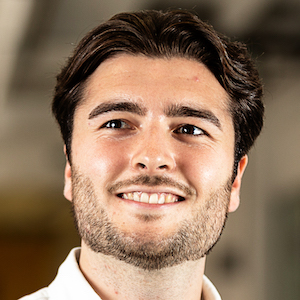 "DfD will play a key role in protecting the industry against material shortages and a rising landfill tax rate."
Fergus Sweeney
Material selection – It is important to avoid composite materials where possible, as well as those that are cast in-situ, welded, or bonded using chemical adhesives. These can be cost- and energy-intensive to break down, often requiring destructive demolition. Specifying lightweight materials and minimising different material types can also ease recovery and transportation.
A 'deconstructable structure' – Designing a simple, open-span structure, focused on flexibility with standardised dimensional grids and components not only increases building lifespan, but also allows for ease of deconstruction. Providing adequate tolerances minimises the need for destructive demolition and using standard-sized components enables them to be recovered and reused more readily. Greater consideration during facade design and detailing can also ensure cladding systems are deconstructable and aid in their removal at the end of life.
Accessible and removable connections – The use of bolted, screwed and nailed connections instead of chemical adhesives, binders and sealants reduces the need for specialist tools and equipment. This eases the process of deconstruction and increases the quantity and quality of material that can be reused and recycled. These connections should remain visible and accessible where possible to ease their removal.
Digital tools – Technology allows us to track, trace and map resources more efficiently than ever using digital tools such as BIM and material passports. Material passports are interoperable datasets that describe defined characteristics of materials, products and systems, attributing them value for recovery and reuse. Some materials, such as certain plastics, can be difficult to identify in an existing building. Material passports embedded within the BIM model, could be used to store this information, including resource origin, carbon data, date of production and expected lifespan.
A pioneering example of a successful DfD project is the Ryder-designed Stow-Away Hotel in Waterloo, London. It is a 20-room, five-storey, modular development made from 25 shipping containers. The containers had reached their end of life in the shipping industry and are now stacked five by five to form the popular aparthotel.
Each container forms its own room and is constructed as if it were an individual building. This makes the whole structure reusable, with the opportunity to dismantle the entire building for reconstruction at another location at the end of its lease. To aid this, the services of each unit were designed to be cut at a single location above the door and then reconnected to new supplies once re-stacked.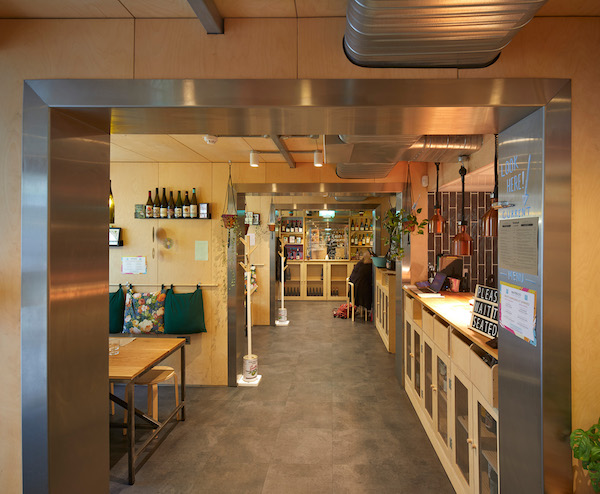 A specialised connection plate was developed so that the plate and self weight of the container were sufficient to transfer both horizontal and vertical loads without the need for additional fixings. Where fixings were required, bolted connections were prioritised over chemical bonding. This makes the deconstruction process cheaper, faster and less energy intensive, facilitating the recovery and reuse of materials.
Each container meets the appropriate building regulations and environmental standards. The internal linings are optimised by using self-finished surfaces and high-performance materials to achieve maximum internal dimensions.
It is unrealistic to expect every new building to be designed like the Stow-Away Hotel. However, every new design should involve a greater consideration to how the various materials and components can be recovered and reused at the end of life. Whether that be a fully dismantlable building, or simply the use of easily recycled materials, we can reduce the level of waste and emissions that result from every project.
We have the digital tools and the design expertise to achieve this, but a cultural change is still needed. We must move away from the short-termism that prioritises fast assembly and cheap construction, instead moving towards a circular economy that maximises value across the whole life cycle of an asset.