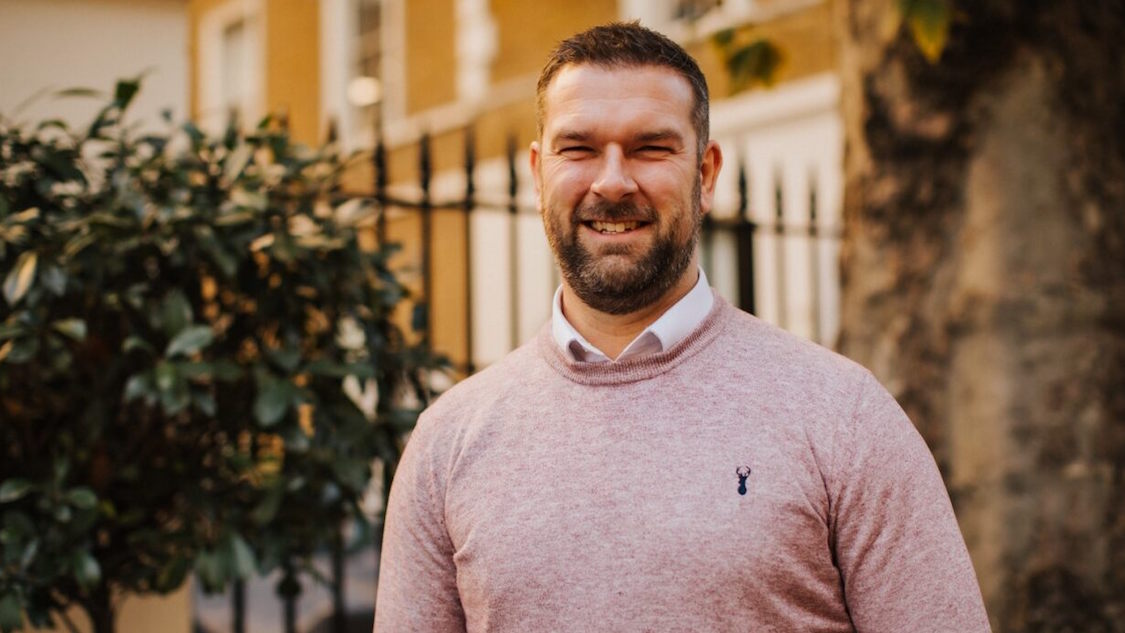 Colin Bell joined Kier Construction as head of digital a year ago, after stints at Arup, Robertson Construction, Sir Robert McAlpine and Identity Consult. In reviewing his first 12 months in the role, he tells Denise Chevin that standardisation and consistency is everything.
BIMplus: Did you have a particular remit upon joining Kier?
Colin Bell: Kier had a great reputation for digital prior to my joining, so my strategy initially was to gain an understanding of digital in the business, and to look at ways that we could streamline our software and increase efficiency through the adaptation of digital tools. At Kier, we have a 'Digital by Default' approach and we implement innovative digital tools at every touch-point to the benefit of all our colleagues, from those working in offices through to our frontline site teams.
I would say we are making huge strides forward to being a digital-first business and balancing the internal behavioural piece with external education. The dial is really turning now to one of challenge, asking why something isn't digital, which is a huge cultural transformation.
In the past 12 months, we have undertaken reconciliations of our software to ensure that we now have a core stack of solutions underpinned by standardised training, capability and data outputs. This allows us to deliver all of our projects in a consistent way, which enables us to deliver faster, smarter and more efficiently for our clients. 
The role is a great opportunity for me to make a real impact on the business and its success moving forward. The first year at Kier has been genuinely fantastic and transitioning from a management-focused role into a more strategic decision-maker and influencer role has been an exciting part of the journey. I work with such a brilliant and talented digital team – they are the superstars behind the success of our digital strategy. 
What sort of things have you been rationalising and standardising?
"Even more exciting is the actionable insight that we are able to draw when we combine of all of the consistent data we are collecting."
Colin Bell
I think having our consistent set of construction software is so important. Being able to integrate industry-leading applications into our project delivery and seeing the outcomes in improved safety, better records and audit trail and increased quality is hugely exciting.
Even more exciting is the actionable insight that we are able to draw when we combine all of the consistent data we are collecting. This allows us to perform at our best and to consistently exceed client expectations.
We are standardising information management, quality management, access control, issue management, in fact everything around digital, through to drone technologies, specific photogrammetric tools, data checks and coordination.
This process has allowed us to address duplication issues. For example, where we had a number of software applications providing similar functionality, we have selected one delivery partner to build a strategic relationship with, maximising current and future opportunities together. This process never stops and we always have one eye on what is happening with vendors and their development roadmap.
We have initially focused on operational delivery and tools that benefit the preconstruction and delivery phases, and developed standard operating procedures for our core tools, which set out what a minimum viable product is. It asks: "What is the expectation of using that tool? And how does it add advantage to our way of working?"
Using these tools should be about simplifying the jobs of our people, both back-of-house and on-site, gathering information faster, making it more accessible, making it easier, but also giving people the knowledge that they need to complete tasks effectively.
We have focused on construction aspects as this is where we want to be more efficient and to be able to measure things like productivity.
First, we devised our functional use case – what we needed from the tool – and then assessed the options that we had already procured. We then looked to the market to see which solution aligned best with our minimum viable functional requirements. We adopted the same principle for each of our core tools, and we made sure throughout the process to keep security and compliance as a constant drumbeat, since any vendor needed to be aligned to our client's needs from this perspective.
In terms of measuring productivity, there are certain aspects of our work, like building schools or hospitals or prisons, where we have collected enough data to be able recognise whether we are on schedule and we then know which retrospective or mitigating action needs to be taken.
Kier's incubator
Alongside a programme of standardisation and rationalisation of software tools, Kier has been running what Bell describes as its incubator – or the disruptor aspect of the business. "Within our strategic projects, we use opportunities to investigate new technologies and push the boundaries of what good looks like at a far greater scale," he says.
One of its flagship schemes was the £253m contract by the Ministry of Justice (MoJ) for HMP Five Wells, a new-build resettlement prison in Wellingborough. The project, awarded in 2019 and completed in February 2021, was the first in a series of schemes to be undertaken as part of the MoJ's New Prison Programme.
The Wellingborough scheme adopted a platform approach to enable Kier to monitor, manage and communicate across the wider team. Standardisation was driven throughout the design to ensure the repeatable use of components. To control quality across all six factory sites where the building components were being produced, Kier also implemented the use of Dalux, a field tool that allowed the project team to track the status of components being produced by each supplier.
Clicking on any precast component within the system brings up the full quality assurance records for that component, and allowed the team to digitally track its journey and monitor progress. Live dashboards indicated how well the system was being used, giving full transparency to operations.
Bell adds: "On our HMP Millsike project in Yorkshire, we have extended and improved this process using a live digital twin tracking solution, Ynomia. Following a clearly defined process from inception to commissioning we are able to identify, through the digital twin, the progress of every preassembled asset within the build. This brings to life a more proactive mitigation mentality where potential issues are identified earlier and thus mitigated faster.
"Building out our understanding of the operational performance of the assets we build is hugely important as this drives our continuous improvement programme and highlights key areas that are improving, allowing us to replicate these more universally."
How do the digital tools deliver consistency across the business?
Because we have gone through the software reconciliation process, we now have a core stack of software that allows us to effectively deliver projects in a consistent way and aligns us to our standard information management methodology, which centres on delivering projects in accordance with ISO 19650. That means, across the business, a site in the South East would operate in the same way as the site in the North East. And because it is underpinned by standard training and standard capability and standard data outputs, we are improving our baseline digital maturity.
It is that familiarity that drives efficiency, drives accessibility, and drives improvement because people get access to the information they need quicker and can make decisions more effectively.
What aspects of technology are you excited about?
There is a level of excitement about robotics and machine learning and all that cool stuff. But to me, standardisation is sexy. I know that goes massively against the grain of a lot of people's opinions, but I have seen the benefit of it. I think that being able to integrate all the applications that we have got into a project delivery methodology is incredibly satisfying. And, again, it is very encouraging, because it is allowing us to be safer, have better records and deliver better audit trails – it's the golden thread.
The next big thing for me is increased capture, analysis and simulation of consistent data, so we can combine data for more informed decision-making. That will help us grow as a business and ensure that we keep getting people home safely after a day of work on our sites.
So, for example, if we look at access control data, we can see who is coming onto site, how long they are on site for, and then we can see how much work that particular person is doing during the day. You can then look at that and measure it week-on-week. That way, we get a good feel for the efficiency and the competency and capability of the supply chain. It helps us identify where they may need help and where we can help them.
Of course, digital twins and the opportunities to leverage live digital representations of physical assets is extremely exciting. It will give us the ability to make more sustainable, programme-efficient, cost-effective decisions earlier and faster that will help us reduce impact on the climate.
How might a site differ from today in two years?
There will be more focus around digital enablement and access to project information through digital signage. Plant machinery, competency and capacity for working, permit allocation and progress tracking will be more commonplace and will be managed through a digital mission control.
We will see things like iconography and wayfinding evolve even more. Currently, we have QR codes that, when scanned, take you to a project page and provide you with instant access to information. I also think the way that we mobilise our sites will change, so that we can be on site far more quickly than today thanks to a more standardised approach to setting up and connectivity.