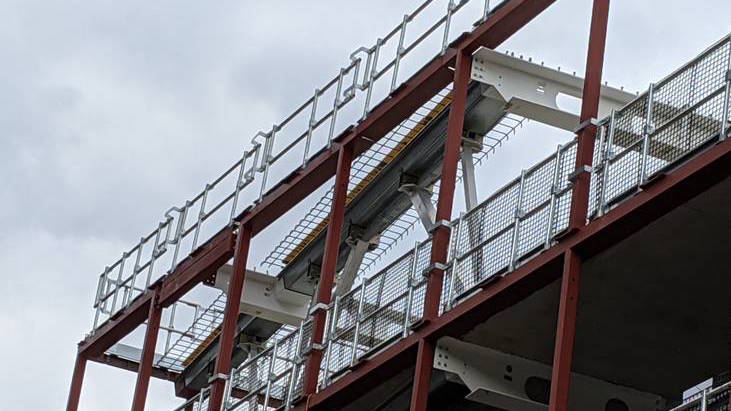 The Construction Innovation Hub has published in beta form a rulebook that aims to boost the adoption of the platform approach to construction.
The rulebook establishes seven rules. They are:
deployability;
configurability;
common, repeatable elements;
defined interfaces;
quality standard;
structured approach to configuration; and
openness.
The Rulebook also introduces a product platform development framework with detailed steps to guide anyone seeking to develop and deploy product platforms.
It features case studies, involving proof of concepts and flagship projects and solutions, including SEISMIC, Bryden Wood's Platform II, the Department for Education's Gen Zero, NG Bailey's M&E kit of parts and Mace's High-Rise Solutions. The Rulebook will be a live document, so further case studies will be added.
According to the Construction Innovation Hub, the rulebook "will encourage clients to harmonise requirements and specify a platform approach with confidence – secure in the knowledge that this will improve safety, performance, and quality criteria".
A series of consultation sessions will now take place with the industry and government with an updated Rulebook due for publication in late summer 2022.
Minister for business and industry Lee Rowley said: "Platform-based approaches are an example of how we can use digital and offsite manufacturing technologies to drive the transformation of the construction industry in the UK, improving its performance and delivering better outcomes for clients.
"This Rulebook will help both construction clients and firms in the supply chain adopt more standardised parts by using product platforms to deliver new buildings and infrastructure, significantly improving productivity, quality, safety and sustainability."
Construction Innovation Hub director Keith Waller added: "[This] is about driving the schools, hospitals, homes and buildings of the future, designed with built-in mechanisms for continuous improvement and the opportunity for synchronisation and streamlining as both capability and capacity grow.
"The collaboration involved to get to this point has been exceptional – our beta Rulebook has been produced by industry and today marks the start of a further round of consultation. I look forward to seeing the Rulebook evolve as it becomes the basis for platform approaches."