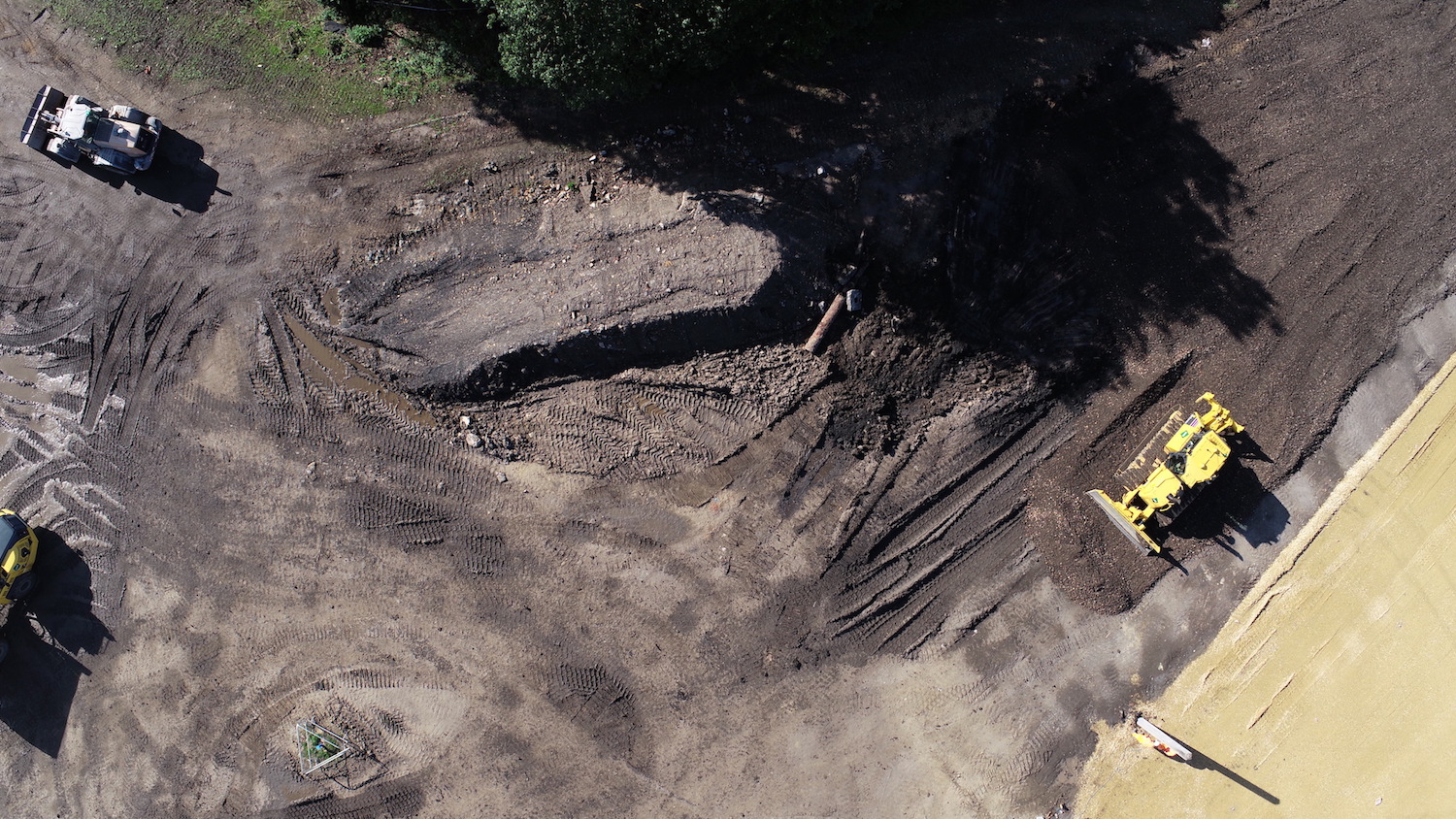 Soil engineering specialist Dynamic Ground Solutions (DGS) is using intelligent machine control technology for monitoring site progress.
DGS is using Smart Construction, developed by Earthbrain (a partnership of Komatsu, Sony Semiconductors, NTT Communication and Nomura Research Institute). Smart Construction offers a suite of software, hardware and services to optimise job site processes, Earthbrain claims.
Operating on a national scale, DGS is an early adopter of technological integration. It used Komatsu's Intelligent Machine Control (iMC) technology in the UK a decade ago.
The soil engineering specialist's objective is to use technology throughout every step in the earthmoving process to gain earth movement information. This approach enables easy daily cut-and-fill checks and quick reactions and recovery, pre-empting any financial overruns.
Autonomous as-built data capture
DGS is incorporating the latest feature of the iMC technology: autonomous as-built data capture. This functionality enables machines to autonomously collect location and elevation data from dozer tracks and bucket edges. The technology works irrespective of plant model or age.
The gathered information is then automatically processed and displayed on the Smart Construction dashboard. This allows customers to monitor their volume-based work progress from their offices, providing daily updates on cut-and-fill operations for maximum efficiency.
Alex Pilchowski, senior site engineer at DGS, said: "The dashboard has enabled us to take accurate measurements of work areas. The as-built data collected has proven to be invaluable, resulting in significant time and cost savings, along with an increase in safety on site."
Richard Clement, deputy general manager at Smart Construction, added: "It's a pleasure to work with DGS again. The company was one of the first Smart Construction users in the UK and we have previously worked together on different projects and job sites. Dashboard has enabled DGS to secure daily precise cut-and-fill measurements and accurately understand how much material is being moved."