Client: Habberley Learning Campus
Lead Contractor: Speller Metcalfe
BIM Tools: Autodesk Revit, Navisworks Freedom Viewer, Microsoft SharePoint, Asta
Contractor Speller Metcalfe and Worcestershire County Council were "on a learning curve" when they started using BIM for the £22m Habberley Learning Campus project, says Adrian Speller, senior environment manager at contractor Speller Metcalfe. Nevertheless, when the new ­build contract ran up close to £1.5m in cost over­runs in the design stage but this was soon clawed back – thanks to their cooperative efforts through BIM.
"Real savings thanks to BIM were apparent in design time," explains Speller. BIM allowed design tweaks and rescheduling of quantities to be done in three months instead of an estimated six to nine months it would have taken otherwise, he says. The design team consisted of an integrated team of Speller Metcalfe designers and council architects.
The Habberley project consists of three new­build elements: a science teaching block, a special needs school; and a boarding residence for special needs students. Speller Metcalfe recently handed over the science block and the residence, ready for this September's school intake.
The contractor has now moved on site to construct the special needs school and a fourth building, an early­years learning hub, both to be handed over next year.
In 2011 when the midlands-based contractor won the project under the West Midlands Contractor Framework, it was just putting together its BIM "roadmap", a long­ term strategy for the business to gravitate towards extensive use of BIM.
"We knew BIM Level 2 was coming by 2016, and that we needed to get our head around it now, not several years down the road," Speller says. "Before using it with the Habberley Learning Campus, we'd applied it to some simple house-building work where not too much could go wrong." So the opportunity to raise their knowledge of BIM by working with Worcestershire was a "happy circumstance of chance", Speller says.
Client and contractor set about using BIM Level 2, explains Speller. "At that time PAS119:2 had not been published so we produced our own BIM protocol for the project. We based our protocol on the CIC BIM protocol and AEC BIM Guide for Revit. Unfortunately we have not taken the COBie step thus far."
The boarding residence for special needs students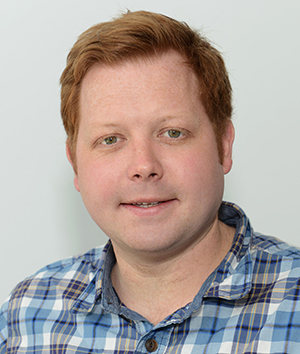 We knew BIM Level 2 was coming by 2016, and that we needed to get our head around it now, not several years down the road.
– Adrian Speller, Speller Metcalfe
Speller says that being on a framework contract with Worcestershire allowed more informal collaboration. Because both contractor and client were taking their first steps in BIM, it brought out an increased sense of partnership, where issues were tackled collectively. "If something was going wrong there was less finger-pointing about who was legally culpable for errors," he says.
The BIM model sits on the client's servers, rather than being remotely accessible via the cloud. But there was still a need for an agreed BIM management standard, setting out how the parties would define design responsibilities, such as signing off final designs produced collaboratively.
The Revit BIM data is also exported into environmental analysis packages to assess options on daylight, energy and Part L. But Speller believes that future versions of Revit will run these calculations directly.
BIM was used initially as a backup process to check the accuracy of more traditional ways of estimating quantities. "It's moved forward since and we are both using it for more cost planning, now that our collective nervousness has gone," he says.
Daylight was mapped in the BIM model
Using the Navisworks Freedom Viewer to view the Revit BIM model was useful for getting visuals to workers directly on site. "Subcontractors could load up a model, spin it around and examine where and how things were supposed to fit in place," Speller says. It also allowed all workers the ability to view the building to look for health and safety issues, such as ceiling heights and obstacles, before going into an area.
But Speller Metcalfe has had difficulty driving the use of BIM down its supply chain, especially in the mechanical and electrical trades. "Perhaps we were over-optimistic," says Speller. "Having adopted BIM ourselves and gone through that learning curve, we figured other businesses, even smaller ones, would do so as well."
Within many small subcontractors, everyone is out on site doing the frontline work, leaving little time to learn new processes. But some subbies are keen and Speller Metcalfe will work with them even to the point of bringing in third party consultants to get the relationship using BIM off the ground.
BIM also paid dividends when a topographic surveying program was integrated with the Revit software. This allowed cut­and-fill quantities to be adjusted, especially useful when it came to siting one of the buildings on an area with a steep gradient.
The initial cost of the BIM software licence and staff training, up to £30,000, is being recouped, or at least justified, by being a deciding factor in winning other work.
Speller Metcalfe is growing, and now has around 200 workers. Its BIM capability is helping drive this growth, Speller says. The company has recently gone on site with an £8m D&B contract for a three­storey new hospital with South Warwickshire NHS Trust and is a preferred bidder on a £16m new hospital in Stratford-upon-Avon.