In his second and final analysis, BIMcert director Neil Reed explains how ever-closer engagement between asset management (AM) and BIM can be achieved using information management to bring these two worlds together.
We need to ask ourselves:
Do we know enough about AM?
Are we clear about how we can meet AM requirements?
My previous article highlighted the energising effect of AM, with a clear and increasing need for BIM information to support owners and operators. The focus now shifts to responding to that impetus and gaining access to the massive opportunities that undoubtedly exist.
Understanding the AM perspective is key to unlocking the potential, using BIM to implement better information management, opening the door to collaboration and adopting a whole life approach for AM.
Practical training with accredited CPD providers will help lay firm foundations for building the support infrastructure and services that the AM community so desperately needs. This will focus on getting to grips with the AM strategy for managing information, and how the information standards and a range of BIM tools can meet the many and varied needs of asset managers.
Asset managers are at the forefront of the response to recent events and future needs. Recovery from the pandemic and action on new decarbonisation and sustainability requirements is resulting in a surge of investment in physical assets. McKinsey Global Institute's analysis of capital investment concludes: "The world will see a once-in-a-lifetime wave of capital spending on physical assets between now and 2027."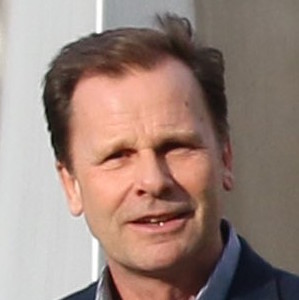 "Asset managers know that all their decisions are based on asset information, so better information management is a high priority."
Neil Reed
Owners and operators will invest massively in upgrading existing assets as well as creating new ones. Asset managers are tasked with ensuring a positive return on those investments and are under pressure to deliver better results. They know that all AM decisions are based on asset information, so better information management is a high priority.
Together, we must establish an appreciation of how AM and BIM work together at the information management interface. Initially, the AEC sector needs a clear understanding of:
what AM is;
the AM model/system;
the ISO for AM;
why AM is important;
asset information requirements; and
the alignment of BIM with AM.
The AEC sector can make a significant contribution to improving information management, and owners and operators have clear evidence of the value. Asset managers, along with the BIM community, were provided with quantitative evidence in the KPMG report The value of information management in the construction and infrastructure sector, which found that every £1 invested in information management could secure £5.10 to £6.00 in direct labour productivity gains and £6.90 to £7.40 in direct cost savings.
These are compelling results. Where else do organisations secure a 7:1 ratio of return on investment?
So the question is not if, but how, the AM sector should invest in information management. We too, must invest, building on our current BIM capabilities and knowledge of the information standards to support AM requirements.
The BIM sector is well placed to provide vital missing information to asset managers, building on an initial understanding of AM to deliver solutions with purpose-led information targeting specific needs.
Training is needed that provides a basis for implementation, with knowledge of:
who does AM;
AM/BIM collaboration;
the information management standards;
trigger events requiring asset information;
BIM tools/techniques for AM; and
AM/BIM use cases
The Chartered Institute of Building is working with BIMcert and Asset Wisdom, an AM education specialist, to develop CPD-accredited learning and training for the AEC and BIM sector.
It's important now that you help shape the support to be provided on this issue: please take part in our short survey and tell us the training you need.
Neil Reed is director of BIMcert, working with AM education specialist Asset Wisdom and the Chartered Institute of Building to provide accredited learning, CPD and training to the AEC and BIM sector.