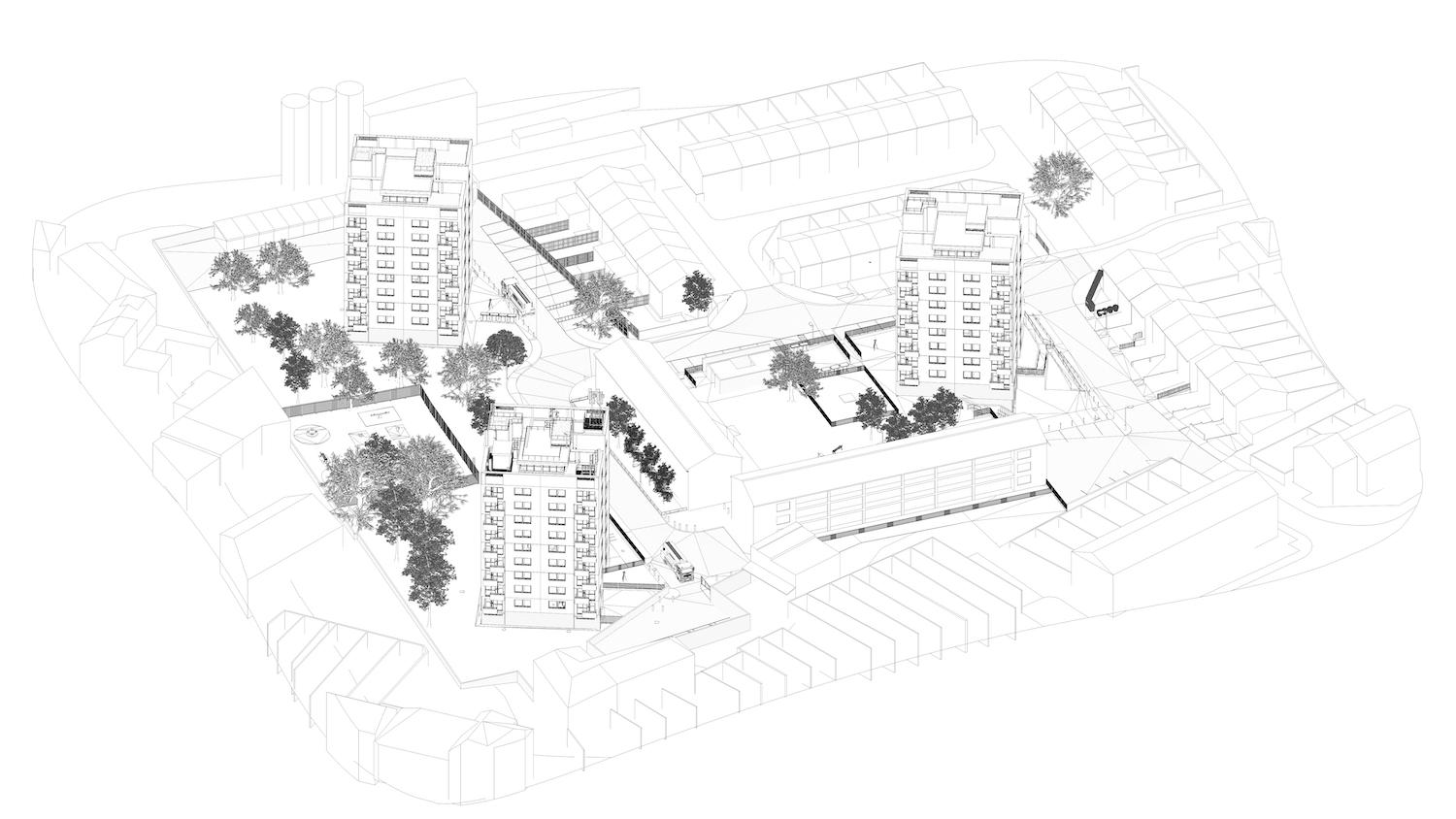 How do you maintain a golden thread of information on existing high-rise buildings? Denise Chevin spoke to Kelly Lee, building safety leader at housing association Orbit, to find out.
Maintaining a golden thread of information for high-rise homes is major challenge facing landlords of this type of property – particularly existing buildings. Lee is leading a team in a pilot study to create a digital twin of a high-rise estate in Bexley, south-east London. Orbit is planning to roll out the digital twin across its portfolio of high-rises and eventually across the whole of its estate.
Orbit is one of the UK's largest associations: it manages more than 46,500 affordable and social rent homes across the South East, the Midlands and East Anglia. It owns 22 blocks that come into the scope of Building Safety Act of 18m or taller and several more that it leases rather than owns.
Lee says: "To be able to deliver the golden thread of information, we needed to understand critically the fire and structural elements of all of our buildings already built. So we decided to conduct a trial using BIM to see if we could actually follow the principles of BS 19650 on a retro building to hold all the necessary information.
"We picked three tower blocks that were on one estate in Bexley that were all very similar and built in the 1960s.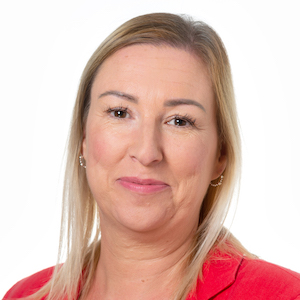 "To deliver the golden thread of information, we needed to understand critically the fire and structural elements of all of our buildings already built."
Kelly Lee, Orbit
BIMplus: When did the project start?
Kelly Lee: We started having discussions about what we were going to do in late 2021 and started early in 2022. The key challenge of maintaining a golden thread is making sure we really understand these buildings so that when we want to do anything in the future, we've got that information to provide to the contractors and then keep the model updated with the changes.
It took us until the autumn to define our requirements, in terms of what we needed to know about the building, how we wanted to hold the information, and then the systems we wanted to hold the information in.
That journey is still ongoing, because we're in the stages of tendering for a common data environment (CDE) because our current asset management systems cannot hold all of the information that we've captured.
How do you currently hold the data you have?
We use a piece of software that the BIM contractor used for all of the modelling. But we want to put it into a CDE we can integrate with Orbit's wider network. Say we change a fire door: in a CDE, the model will then send a link into our asset management system and update that as well. So our asset management system will calculate life cycles, and put it into the future maintenance programmes.
How did you capture the information?
Parametrix, our contractor which did the work, used the latest scanning technology to do full scans of the buildings. A series of onsite surveying activities followed, including laser scanning, thermal drone operations, intrusive build-up investigations, risk assessments and legacy data reviews, which provided a large volume of novel findings in line with the project aim. We did intrusive checks of elements like walls and cladding to understand how the building was made up. This included understanding the cavity sizes, thickness of insulation, the exact materials and where the compartmentation lines are.
The materials we drilled were sent to the lab for testing; these provided us with assurances that the building is structurally sound. We included every bit of the building, from windows, doors, safety equipment, walls floors, etc, in the model. The model produced is an exact replica of these buildings. We surveyed five flats per building and then carried out intrusive checks of the walls, floors and ceilings to ensure they had adequate compartmentation.
So the idea is once we migrate this information into a CDE, if our property investment team decides that we're going to replace all the windows in the block, they can just pull that data out of the model. They don't need to go to site and measure it. You can have more accurate tenders and costs coming back.
We are currently repairing the roofs on these buildings and we have asked the contractor to supply all the details, so the model and drawings can be updated by our BIM manager, thus keeping exact building information up to date.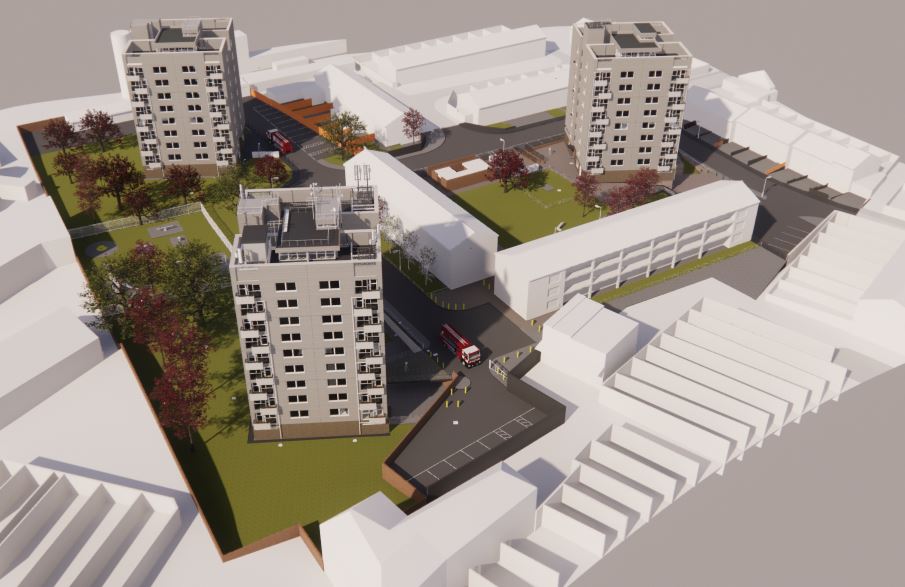 How did you find getting access to properties?
Our customers were brilliant and happily accommodated our investigation team. We knew it was important to involve the customers early, so we mapped out a comprehensive communications plan, including delivering letters to all the flats and knocking on doors and speaking to as many people as we could.
About 10 of us spent a day speaking to all of our customers. We've got electronic notice boards in all of these buildings, so we put daily updates when we were on site. People living in the flats understood it was important and there were no complaints.
What sort of financial commitment is developing BIM models of existing buildings?
Kelly Lee CV
Lee has worked in the safety sector for more than 10 years for Orbit. She started her career under the first government modern apprentice scheme for Lincoln City Council. "This is where I found my love for working in the social housing sector and particularly repairs and building management," she says.
Having completed her apprenticeship, she worked in various teams, such as voids, anti-social behaviour, rents and eventually finished as a housing officer. She left the council to work on a large redevelopment project in Sheffield, which comprised prefabricated properties.
Following her relocation to the south of England, she continued working for housing associations and joined Orbit, supporting the maintenance of safety equipment. Lee says: "Since being with Orbit, I have not only gained significant experience in customer and building safety, but I have also developed my leadership skills.
"My current role is extremely exciting, and with the great team around me, I am looking forward to working with them to deliver all of the requirements of the Building Safety Act and particularly rolling out BIM across our high-risk buildings."
Because it was a trial and we were defining our exact requirements, we threw a lot at it, well beyond what was required for the golden thread – all the drilling and analysis and even thermal scans so that we could see where the building was losing the most heat. So this exercise was more costly than we would expect it to be in future projects.
But it enabled us to create a suite of documents based on ISO 19650 that can be the basis of the tender for the remaining buildings. It is a significant investment to carry this out, but it has long-term savings for the organisation on increased first-time fixes, better future asset planning and clearer, more cost-effective tender for works
We plan to carry out thermal scans now on the later projects, because understanding the heat loss means we're better able to decide what we want to do.
So, for example, when we did the towers in Bexley, we had originally planned to replace the windows. But when we scanned the buildings, we discovered we were already getting a higher thermal value from the windows than the external wall. If we had then replaced the windows, we would have created cold bridging all around the building, creating more problems.
It meant we were able to put a case to the business that in upgrading the buildings, the building envelope – the cladding, the windows and the insulation – needed to be considered as a whole system. So the better the data, the better the intelligence to make the right decisions on works that saved us wasting approximately £1m.
What have you learnt from this exercise?
For anyone going out to tender to create a digital model of their existing estate, you have to know what your business needs, so you can get the best out of it. It is also critical to get the engagement from your operational teams to help inform the requirements and outcomes that will support them being more efficient in their roles.
We did this exercise for the purposes of the golden thread. But as we started to do this, the benefits of carrying this out for wider business needs, and just simply understanding all parts of our buildings, became so apparent.
The aim was to keep people safe, but actually, business costs in the future will reduce if you can create a BIM model and have accurate asset data of your estate. We are looking to see how we can progress BIM across all our buildings, so we can put together active future plans, and we can set our business targets and goals and costs and budgets around actually understanding things better.
Although 22 of our buildings come within the scope of the Building Safety Act, we're going to be 'BIMing' the wider estates that the tower blocks sit within because it so useful knowing information about utilities and connecting services. So in total, we're going to be modelling about 40 additional buildings.
You can watch and listen to Lee talk more about Orbit's golden thread approach on this webinar.