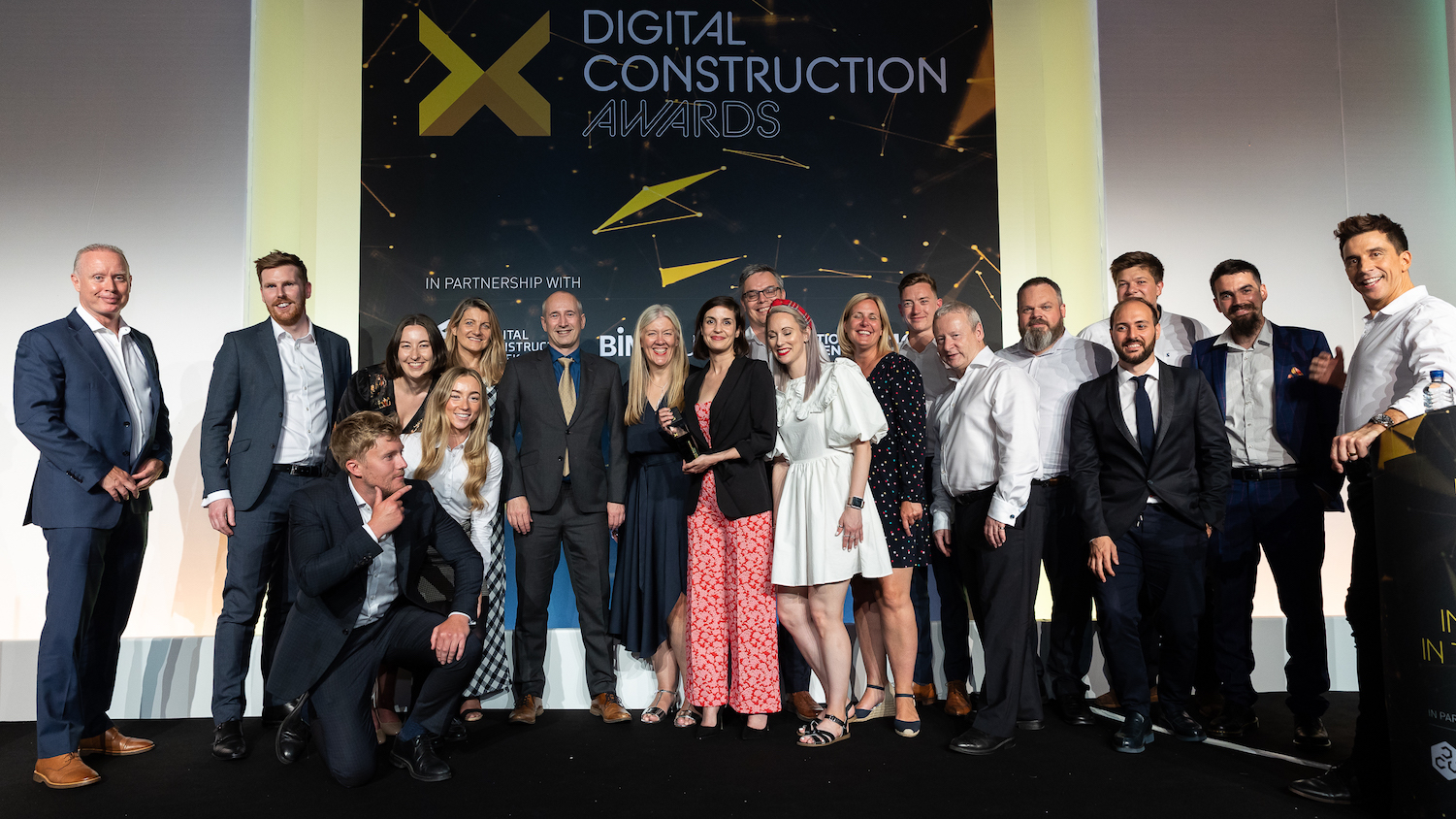 The Forge office project is pioneering proof of a platform design for manufacture and assembly strategy. Its team of Bryden Wood with Landsec, Sir Robert McAlpine, Mace and NG Bailey secured the Digital Innovation in Offsite Construction category, sponsored by Construction Management, at the Digital Construction Awards last night (12 July).
The Forge, a 139,000 sq ft office in Southwark, London, is Landsec's demonstrator project for its platform design for manufacture and assembly (DfMA) strategy.
The ambitious targets for Landsec's strategy included increased safety and collaboration, lower capital cost, reduced waste, a shorter programme and the use of fewer operatives.
To achieve these goals would require a comprehensive approach to design, procurement, manufacture and assembly, with a digital ecosystem that could combine numerous tools in an integrated workflow.
Once appointed by Landsec, Bryden Wood ran two teams in parallel through to RIBA Stage 3: one using traditional methods and the other using platform DfMA. The latter was chosen.
This demonstrated that DfMA could be used for 80% of the project.
The project brought together new and existing technologies, linked through a central 'spine' of data, to ensure offsite benefits were transferred onsite and evidence-based learnings were gathered to take on to future projects.
"The collaboration and integration of alternative technologies and solutions to achieve the goal is impressive. It was a complex challenge with a great outcome."
What the judges said
platform design – the digital library of components had the construction process built-in, including integration of superstructure with temporary works, facade and MEP;
algorithmic design – the library includes predefined interfaces and relationships facilitating automated design;
cassette design – a workflow linking design to fabrication and logistics models ensured close coordination, each cassette having a unique identifier linking all key information and exact specifications;
digital delivery – the likes of Qflow, Disperse and Converge were integrated to maintain the digital golden thread from design and manufacture into assembly; and
automation – a range of machinery was prototyped and/or used for the first time in construction to create factory-like assemblies.
Ultimately, Bryden Wood's approach generated:
a 2% increase in net lettable area (and an entire basement removed);
improved safety (no work at height, no work in concrete);
a 50% reduction in site operatives for superstructure and facade; and
proof that the platform approach first adopted by the Ministry of Justice can be re-used in other sectors.
Neil Pennell, head of design innovation and property solutions at Landsec, reflected on the reasons for the Forge's win: "Because this is a team, and because we've really pushed the boundaries of innovation and brought something forward for the industry that will make the world of construction a better place. It's all about the way you design, construct and deliver a building using digital tools within that process – combining them so they're working together."
Digital Innovation in Offsite Construction shortlist:
33 Charterhouse Street | Prism & SES
KOPE | Mace HRS