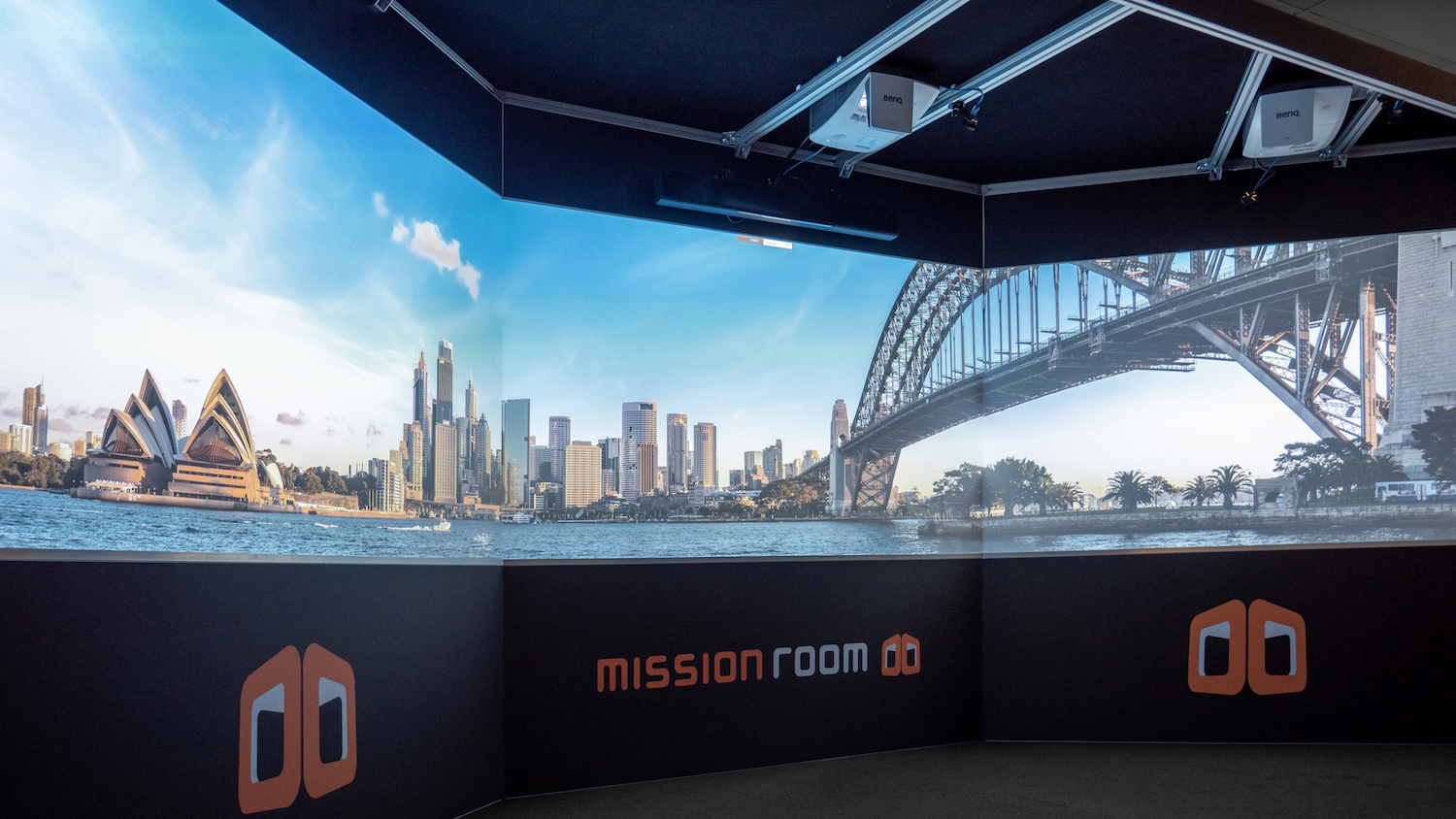 Ferrovial is the first contractor to benefit from Mission Room's expansion to Australia.
Mission Room recently formed a strategic partnership with an unnamed company in Australia. Ferrovial already has Mission Rooms installed in its London and Madrid offices (as BIMplus witnessed first hand earlier this year). Now, a Mission Room Cube has been opened at Ferrovial's office in Homebush, Sydney.
The Cube is Mission Room's top-end product: the company describes the variant as its "most immersive system" with touchscreen display. The Cube is a bespoke, four-sided projection room, offering a look-around 360° immersive experience. Footage is projected on to all four internal walls. Once inside, small groups can collaborate, undertake digital rehearsals, or undergo training sessions.
Of the expansion into Australia, Mission Room MD Matthew Blanchfield said: "We can't wait to see how the Australian market adopts our new technologies. We are confident that this collaboration will lead to transformative outcomes."