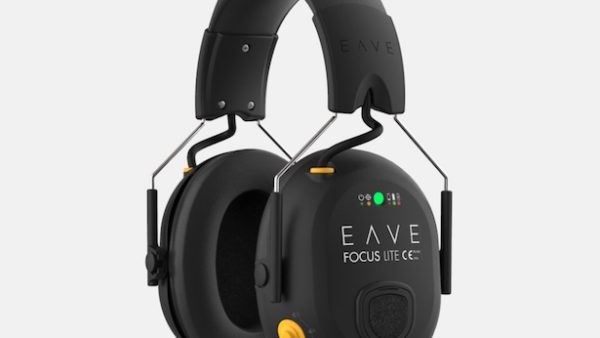 Six UK construction safety technology start-ups using AI, robotics and other emerging technologies have gained backing from an accelerator programme involving the Health and Safety Executive (HSE).
Described as "the world's first regulatory sandbox for industrial safety technology", the accelerator is being delivered by the Discovering Safety programme.
The programme is led by the HSE and Safetytech Accelerator, a technology accelerator set up by Lloyd's Register.
Several major contractors and clients are already involved in the sandbox, including Balfour Beatty, BAM Nuttall, Costain, Heathrow Airport and Laing O'Rourke.
Discovering Safety aims to accelerate the adoption of proven industrial safety technology products.
It will consider how regulation affects the development and adoption of life-saving technologies and how assessment and compliance activities can be conducted more effectively.
The six start-ups selected are Eave, FYLD, HAL Robotics, Machine Eye, Oculo and Plinx.
Dr Helen Balmforth, HSE head of data analytics and lead on Discovering Safety, said: "Innovation is key to advancing health and safety in all industries, including construction.
"We look forward to working with these six industrial safety technology start-ups to identify opportunities for progress and tackle any challenges that stand in the way of creating safer and more productive work environments."
Eave's hearing protection system comprises its FocusLite smart ear defenders and Peak, a cloud-based risk monitoring and prevention platform.
Eave customers equip their workforce with the FocusLite headsets, which gather data on construction site noise as well as the wearer's exposure rate.
This data is fed through to Peak, where it is analysed by health and safety professionals and site managers, who use it to manage or eliminate noise-related risks.
FYLD provides real-time, AI-powered video risk assessments and predictive analytics. The technology can identify hazards and risk factors present on site and productivity blockers that are causing teams to face delays.
HAL Robotics is a software company focusing on adaptive applications of robotics in manufacturing, construction and creative industries.
It specialises in the programming of complex toolpaths, such as those required in additive manufacturing, highly variable jobs for small batches and unique items, and applications that require adapting robot tasks from various software ecosystems.
Machine Eye's intelligent safety platform helps businesses across construction and primary industries to manage and control the risk associated with mobile machinery, through both real-time interventions and longer term analysis.
Oculo improves risk management and safety by using AI computer vision to provide an accurate, up-to-date view of construction sites.
Oculo reduces manual data collection, enabling risks and safety issues to be identified and addressed faster and more efficiently.
Plinx has developed an intelligent safety system that controls access to hazardous areas based on a worker's role and purpose.
Plinx's connected smart sensors attach to safety helmets, machinery and cones to form physical and digital zones.
The system tailors zones based on site rules, notifying workers and machine operators immediately if they are working in an area where they aren't authorised.