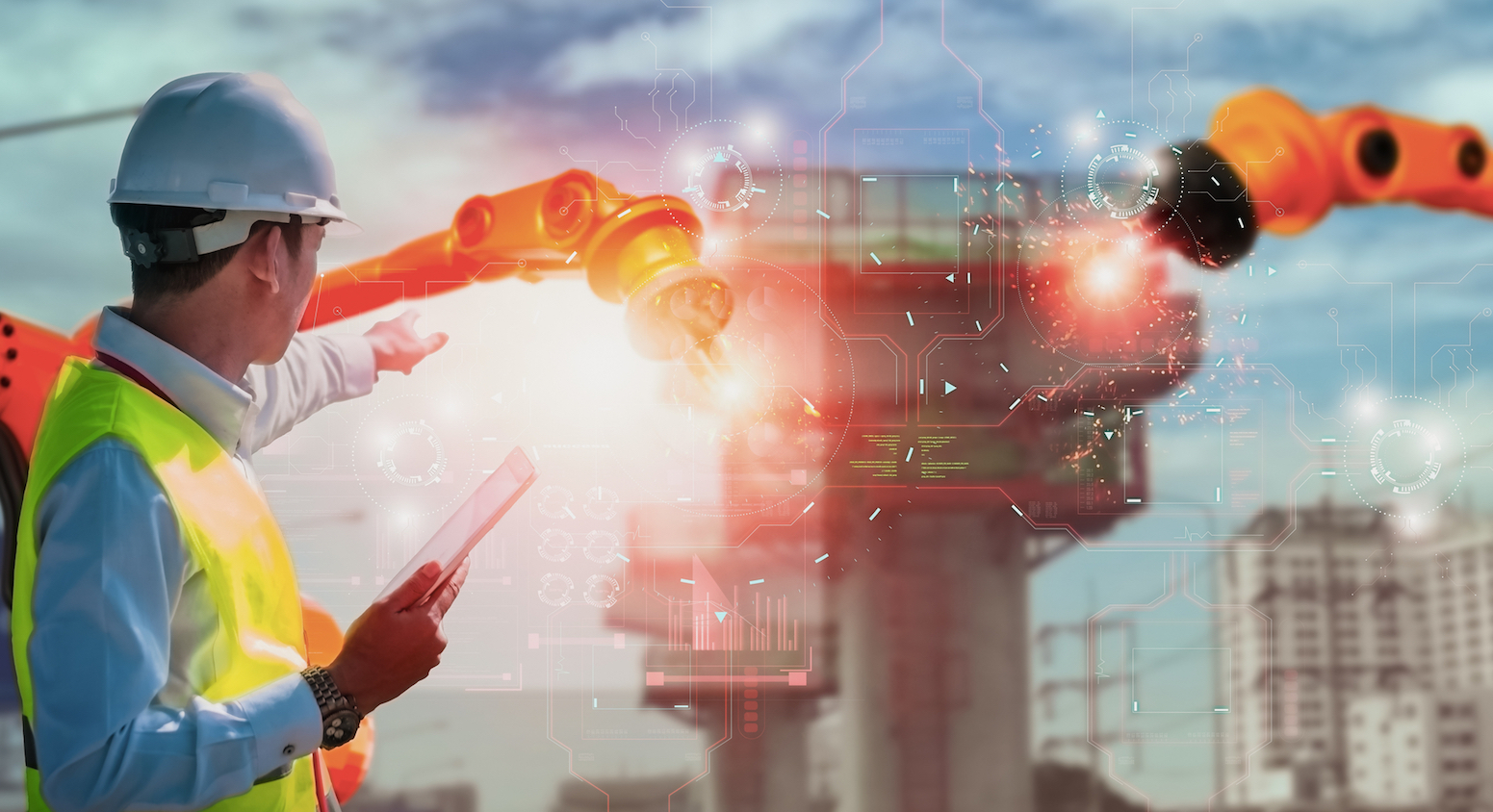 In the first article in this two-part series, Mace director of innovation Matt Gough took a look back at the last five years of industry transformation, exploring the ways in which the built environment both has and hasn't been able to innovate. In this concluding piece, he turns the lens to the future, pondering which areas of the industry look set to be most widely embraced over the next five to 10 years.
It's a pivotal time for our sector. While there is still a long way to go in the fight to save the planet, construction is well on its way to becoming a positive force for good. And with close to 40% of carbon emissions attributable to the built environment, it is imperative that our industry continues to play its part in addressing this most pressing challenge. We must move faster and we must go bigger. It will be innovation that propels us forward in this fight – as we accelerate at both speed and in scale.
By harnessing transformative solutions, many of which are now or soon to be available, we must revolutionise how, what and where we build and operate the facilities we create. We must go above and beyond to integrate innovation at a project's inception – embedding it into planning processes – before it's too late to make a real difference. That's why it's so crucial to always have one eye on the future.
Start-up investment continues to rise and it's this funding that has been key in driving the proliferation of technology that we as an industry are able to deploy, increasing not only the choices and expectations of our clients, partners and suppliers, but also the breadth and diversity of capability in our sector too. With financial backing in technology rising at an exponential rate, what forms of innovation do we predict will be scaled at pace over the coming decade? Which will be the most funded and the most embraced?
Data-driven, digital solutions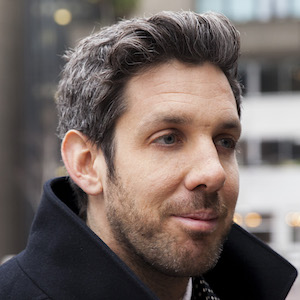 "There are many examples of how 5G use in operations offers a significant step towards unlocking the digital twin."
Matt Gough
While alternative reality technologies are obviously gaining traction in the gaming and entertainment industries, the merging of the digital and physical view of construction sites and the integration with training is driving our sector to leverage augmented reality (AR) and virtual reality (VR) technologies to save time, reduce errors, prevent rework and create a long-term return on investment.
In the next decade, the use of this technology looks set to be further embraced and can be applied in a variety of ways, from engaging end users in the design process through VR, to using AR to deliver more effective safety training. This form of technology also means that monitoring site progress in real-time, using a mission control room or similar set-up, is no longer just something you would find at NASA.
It is already being rolled out on advanced construction sites in the UK – namely, Paddington Square and 40 Leadenhall – as well as on large infrastructure projects in Australia like the Melbourne Metro Tunnel. With the positive impacts on projects such as improved staff productivity, greater integrity of planned and actual completions and better data to improve decisions at all levels of a project, the uptake of control rooms and command centres will only further advance.
The advent of 5G also provides many opportunities to increase the deployment of technologies across our sites and workplaces, improving data capture and information access at all stages of a project lifecycle. The high bandwidth and low latency of 5G will enable work to be more easily linked to high-resolution, rich, contextual BIM models on or about a site.
Video capture and remote conferencing will make remote projects more accessible to all, providing real-time visual information to project teams when and where they need it, with a status update on site plans and conditions being updated on each and every action.
There are many examples of how 5G use in operations offers a significant step towards unlocking the digital twin, using sensors and adjacent data sources to understand the performance and use of space in real time, and potentially unlocking the ability to move from preventative and predictive maintenance to machine learning and self-aware, sensing systems.
With 5G trials already underway on our projects across the globe, it is expected that the proliferation of data and insight to improve outcomes will be one of the biggest changes between now and 2026.
Driven by both the labour and skills crisis forecast for this decade and a long-held ambition to improve safety, quality and productivity across the construction industry, an acceleration of investment in robotics and automation is both desirable and inevitable.
"When it comes to sustainability, there's work to be done in rolling out these new materials and techniques on an industry-wide scale."
Matt Gough
From the use of drones to scan more expansive structures to the automation of rebar and light gauge steel frame production, robotic automation offers the potential to enhance productivity, efficiency and manufacturing flexibility throughout the built environment. We expect the use of this technology to be rapidly scaled up and include the automated fabrication of modular homes and building components offsite, robotic welding and material handling on building sites, and robotic 3D printing of houses and customised structures.
As well as production, automation will guide us toward a future where machines replace manual labour in areas where safety, quality or environmental impact demands it. The mining industry already automates large plant and truck movements, while Mace projects in Ireland and Heathrow are trialling the use of robots for quality, safety and progress inspections.
And the potential of such technology is already driving ambitious targets for the next decade, with National Highways recently producing a roadmap to connected and autonomous plant reaching scale in the infrastructure sector in 2035.
New materials and techniques
Advances in construction materials are now demonstrating exceptional properties with the promise of making buildings and infrastructure smarter, more sustainable, energy-efficient, and resilient.
These numerous and wide-ranging solutions include innovative alternatives to traditional building materials, as well as enhanced forms of existing materials. As just one example of many, Mace has pioneered the development of low-carbon concrete cassettes, which are being used on some of our largest construction sites, helping clients revolutionise the way they reduce the embodied carbon of their projects.
When it comes to sustainability, there's work to be done in rolling out these new materials and techniques on an industry-wide scale. But from new forms of lower-carbon concrete, (with fibres that alter resistance and durability) to electrochromic and photovoltaic embedded glass, the right investment in new materials can transform the way we build, refurbish, operate and repurpose the built environment.
While there are a great many ways in which the industry could evolve, it seems evident that the biggest areas of impact will be in the interlinked application of digital technology, further advancement in robotics and newer, more sustainable materials.
While the world events of the previous five years are proof that unexpected obstacles can lurk around the corner, innovation in the age of the exponential must continue. The vision is clear: a fully connected construction operation that delivers connected buildings and assets, all linked by fully connected data sources that can provide insight into how those assets and programmes are performing.
By investing both time, money and in people, it's now up to us as an industry to make that vision a reality.