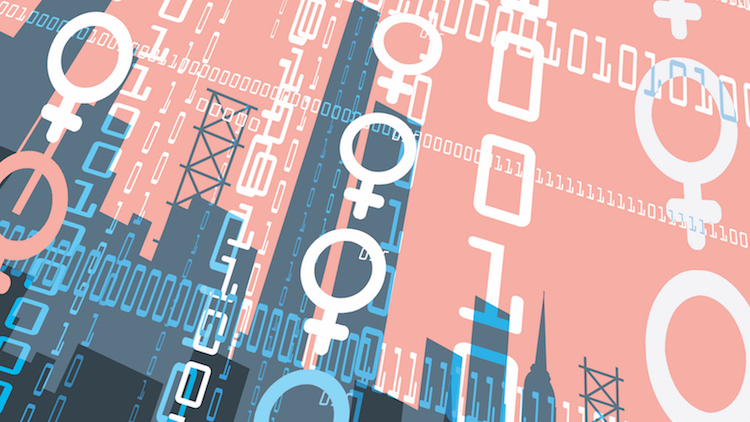 Welcome to the second in our series of interviews counting down to International Women's Day on 8 March. A new interview will appear every Tuesday morning until 8 March.
Today, Gergana Staykova MCIOB steps into the spotlight. She is a digital engineer at Laing O'Rourke, having started there as a graduate in 2014. She is undertaking an apprenticeship in data analysis.
Staykova joined the core team of Women In BIM three years ago with the ambition to translate her passion for diversity and equality into tangible outcomes for the community of women working in BIM and digital construction.
Why did you choose a digital pathway for your career in construction?
Digitalised project delivery was a major part of my undergraduate studies in Denmark. In the first semester, I learned how to design, plan, estimate etc in a 'traditional' paper-based way. The following semester I was introduced to different software solutions that made each of these activities much more efficient. This was really my first light bulb moment where I realised how beneficial such solutions could be and this piqued my interest so much that I was determined to learn more about this.
After finishing my studies in Denmark, I moved to the UK to do a master's degree in BIM and Integrated Design. The knowledge that I gained there, both through academic lectures and through guest lectures from industry practitioners, opened up my eyes to a world of challenges and also opportunities that come with digitalised project delivery. At this point, I fully believed in the potential of the transformative journey that BIM was bringing about, and I was determined to play a part in it.
"I have come to realise that we can derive hugely important insights from project data and make well-informed decisions."
Gergana Staykova
What's been your biggest professional challenge and how did you overcome it?
I think my biggest challenge is the perception of my job role. Because it contains the word 'digital', people tend to assume that I am very narrowly specialised in anything that has to do with 3D models, software and IT. I believe that if there was greater understanding of the full scope of my role, I would be able to realise additional business value through greater focus on information flow and analysis. I don't think I have quite overcome this challenge yet, but for me it means I need to be more forthcoming and transparent about what I do, so that there is greater understanding of my role and its potential.
Which digital innovation in the past year has caught your eye and why?
The past year has been quite educational for me as I started learning about data analysis and understanding where this fits in construction projects or construction organisations. I have come to the realisation that, as an industry, we could derive hugely important insights from project data and make very well-informed decisions. However, I believe that we are behind other sectors in terms of data maturity and this is currently preventing us from doing the high-quality analysis necessary for increasing certainty and productivity.
I see commitment to change and to making this happen, both top-down and bottom-up, which is extremely encouraging and making me really excited about being able to take part.
Name another woman in BIM or digital construction who you think is doing great work and why.
Alison Watson, founder and chief executive of Class Of Your Own: her work and achievements in attracting the young generation to careers in construction is remarkable. I admire the passion and dedication with which she does this so successfully, and I also think her cause is incredibly important for the sustainable future of our industry.
In your experience, is BIM more diverse than the wider construction industry and if so, how does this affect the working culture?
I think there is definitely more diversity in BIM, not only with regards to gender, but also ethnicity, faith and professional or academic background. I believe that diversity undoubtedly has a positive impact on the working culture because it creates opportunities to acquire new knowledge and perspective based on someone else's experience.
Conversely, I believe that diversity can also increase our awareness of our own talents and strengths, which is an amazingly positive experience and can help us thrive in our workplace.
How can the industry attract more women?
In my opinion, engagement from a very early age and giving visibility to role models are two key aspects to attracting more girls and women to construction.
We also need to become better at communicating the variety of roles in the industry that may suit many different interests.
Finally, we need to continue to promote the image of an industry that is undergoing significant transformation, and which is offering rewarding opportunities to play an active part in it.
Who is the person in BIM or digital construction that you turn to for inspiration/support and why?
None other than Estefania Alves (Stef). We started in the same role a few months apart and have been following our own journeys in BIM and digital engineering. Stef has always been an inspiration for me as she decided to work in digital construction after more than 10 years in project management, and I have always valued her advice, ideas and perspective, grounded in her unique experience.