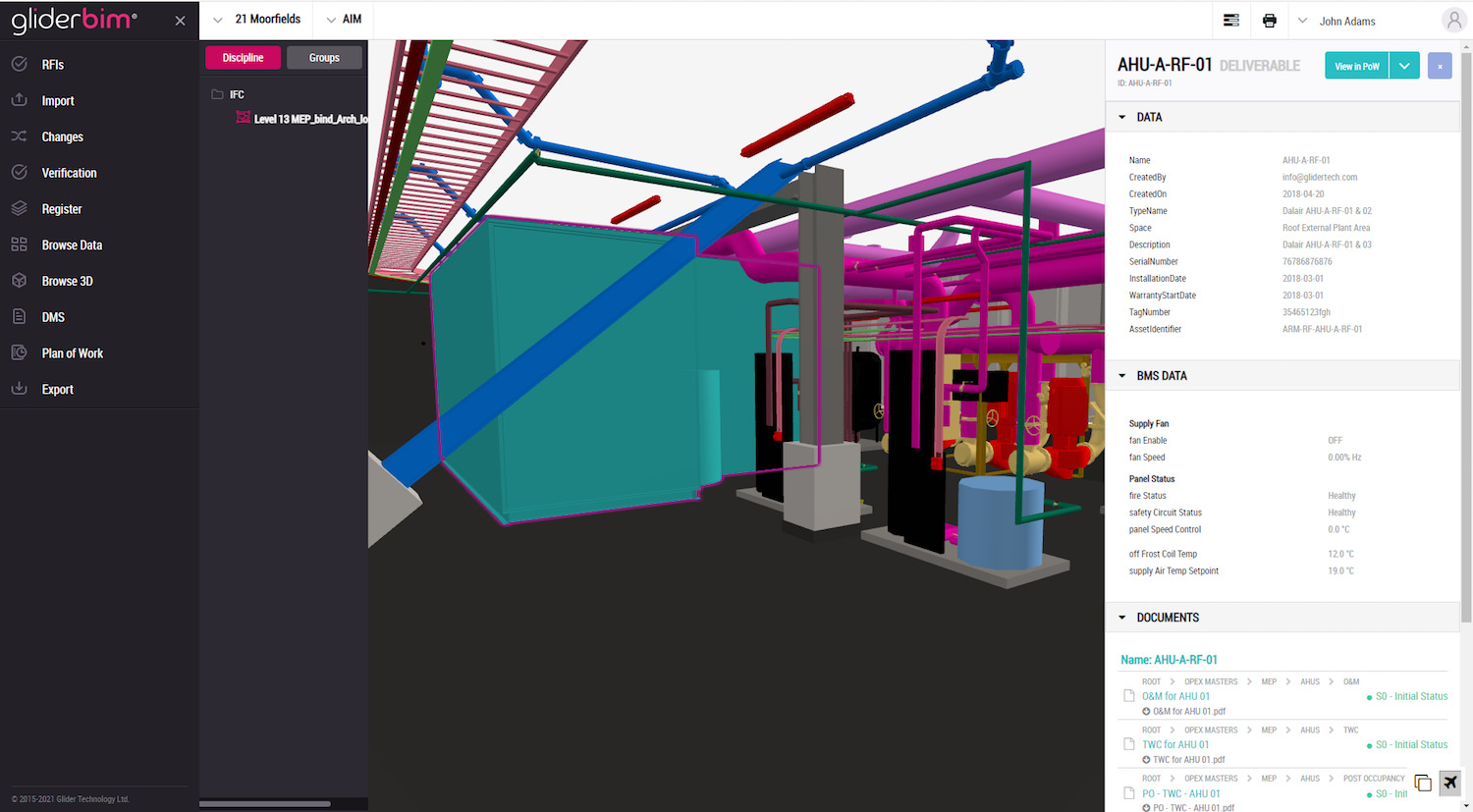 Make the most of your asset information model. That's the message from Glider Technology's Lucas Cusack to asset owners and those who advise them as he explains the importance of the asset information model.
If you're an asset owner and you've bought or developed a large(ish) commercial property, at least £1m of its value is tied to the time and effort in creating an asset information model, or AIM.
What asset owners should know is: first, the value of that AIM to them as an asset owner; and second, why it's important to maintain it.
An AIM will go through various stages of evolution before it becomes an AIM. It starts its life as a project information model, which is used to manage the information required to coordinate the design and construction of the asset. It's made up of design and construction models, drawings, documentation of all kinds, and data. A lot of this is created to industry standards of good practice, but some of it you, as the asset owner, have specifically asked for. This might be information you need to maintain compliance, aid in operations and maintenance and also satisfy information needs at an organisational level.
3D is just the tip of the iceberg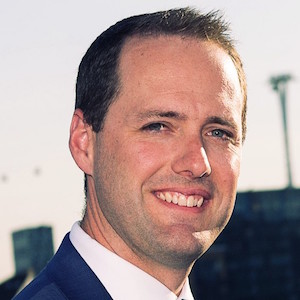 "The real value lies in the data and information below the surface. A lot of this data is going to help you get your property up and running."
Lucas Cusack
Most asset owners are sold the idea of BIM and AIMs in the form of 3D models. But 3D models are just the tip of the iceberg. The real value lies in the data and information below the surface. A lot of this data and information is going to help you get your property up and running. The clearer it is and more aligned to your needs, the quicker you will be up and running.
For example, if you've asked for specific data within an asset register, your facilities manager can populate this within their CAFM software and start running planned and preventative maintenance on the day of handover. If you don't have this information, your FM provider might have to spend three to four months and £10,000-£15,000 in labour in surveying the facility. In the end, they won't record everything they could and equipment isn't being maintained as per warranty requirements. Not to mention, after four months, you'll have tenants moving in changing things and your £1m AIM is out of date!
That's just one example. You will also be on-boarding technology such as a building management system (BMS), IoT sensors, room booking, entry controls, energy management and lighting. All of these need specific and standardised data about your building, including level names, space names, system and asset IDs and other specs. If this data is either incorrect or incomplete, you risk these technologies being siloed and the data they produce cannot be captured and exploited.
If, as an organisation, you wish to capture building data into a data lake for analysis and you've not used an AIM or standards and policies that would maintain one, be prepared to spend a lot of time and effort normalising this data.
With an AIM in place, you will be able to share key information to the technology vendors prior to handover when their tech is being installed and commissioned. At handover, they'll be humming away, all producing data that you can capture and cross-analyse, deriving more value. You will also have on-boarded your CAFM platform and FM team prior to handover, so that the many millions of pounds worth of equipment is being maintained effectively and safely.
You'll want to do this at a portfolio level as the more data you have, the more power you have to cross-analyse previously disparate data sets to better run your properties, keep operating costs low, reduce carbon emissions and keep the occupants happy and productive.
At the moment, most buildings are producing their data inconsistently and named differently, being captured in different, disconnected silos, or in some cases, not at all. To see the potential value in consistent and aligned data, one only has to look at Tesla and the value it derives from capturing data from two million cars on the road. Imagine what the data of the billion-plus buildings there are in the world would tell us?
Information management strategy
"Buying an AIM and putting one to use is the easy thing, however most don't do enough to maintain them."
Lucas Cusack
With only new buildings benefiting from an AIM, what do we do with the rest? New buildings account for only a fraction of what exists. Most large real estate asset owners are undertaking digitisation programmes. They might have assets that hold a few paper documents as an AIM, compared to new assets that have tens of thousands of documents and data points in theirs.
A good information management strategy will help prioritise the digitisation of information based on the asset owner's needs, and a good set of standards and policies will help maintain them and enforce them on new assets and refurbishments.
Buying an AIM and putting one to use is the easy thing, however most don't do enough to maintain them. Think of the AIM as a digital asset that needs to be managed by a digital property manager – much like the physical asset needs to be managed by a property manager.
Not having an AIM or not maintaining an AIM that was given to you at the end of construction will cost you far more in the long run than the cost of maintaining it. And implementing the growing amount of new technologies becoming available is going to be much more expensive.
There are so many reasons to make the case for maintaining an AIM on an asset, but ultimately the asset will become more valuable in the long run. It will be cheaper to run, generate more revenue and be a nicer place to be. If you take care of the AIM, the AIM will take care of the asset.