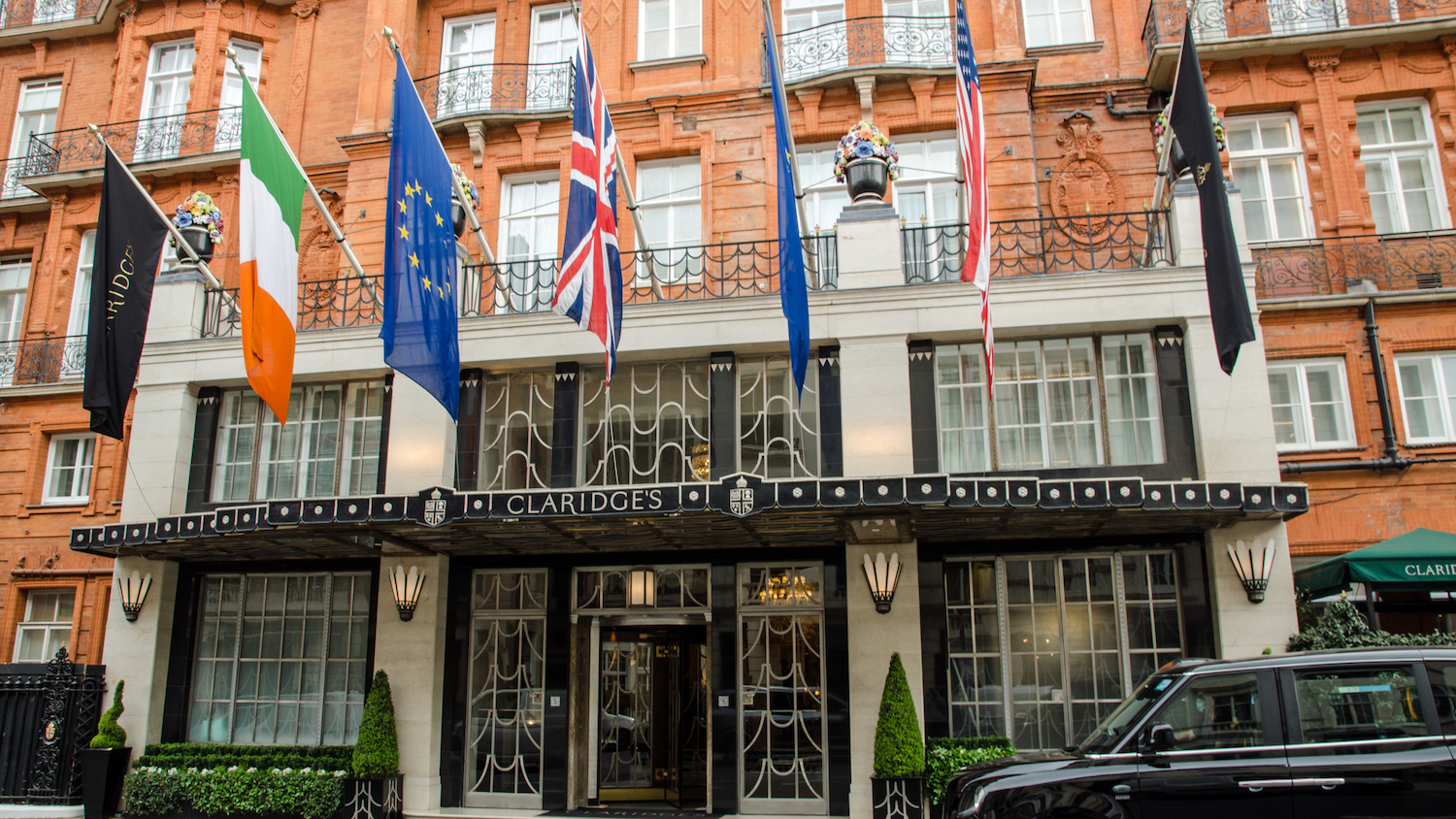 The construction of a five-storey basement under the famous Claridge's Hotel in London was an unlikely TV hit. Now McGee reveals how it planned the project to ensure the five-star hotel could remain open.
Specialist engineering contractor McGee has a reputation for accepting ambitious projects – from complex demolition work to facilitate HS2 to leading Phase 3 earthworks for the redevelopment of London's Battersea Power Station. But these projects seem straightforward compared to the trailblazing work the company completed for Claridge's Hotel in 2015/16 when it took on a job that no other engineering company thought was possible.
As a reminder, Claridge's wanted to increase its capacity by 50%, adding a five-storey mega-basement underneath the hotel. The new 65,000 sq ft underground space would house two swimming pools, a spa, a wine cellar, a kitchen and laundry facilities.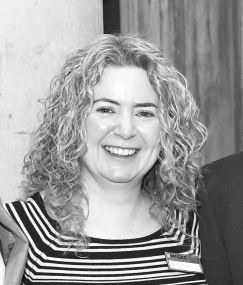 "Once I set up the programme in and tested the first few lines, I felt confident that I could sequence the project from start to finish and there wouldn't be any errors."
Michelle Mackey
This plan was ambitious in itself, but another layer of complexity existed. The hotel needed to remain open throughout the build, and construction works could not disturb the first-class experience that Claridge's Hotel guests expect to receive.
McGee project engineer Michelle Mackey declares: "Every other company invited to tender wanted to do a traditional project, but the client was adamant that they didn't want to close the hotel. But whenever someone says something can't be done, we say challenge accepted!"
Sequencing and pioneering
The hotel's extension plans carried significant risks. The new mega-basement was situated directly underneath Claridge's Art Deco extension, constructed in the 1920s on a single reinforced concrete slab.
Mackey's father Jim, McGee project director, developed a creative construction plan for her to execute.
She explains: "We did some trial works to determine what the existing building structure was made of and what was and wasn't possible. Jim then sat down with our technical department and put together a 3D animation of the sequence."
With the high-level sequence mapped out, she had to turn a static plan into something more dynamic. Mackey chose Asta Powerproject planning and project management software to meet this challenge.
"Asta Powerproject enabled me to put in the detail we needed and then roll the programme up, so we could still present a high-level view," she says. "We didn't need everyone to see tasks hour by hour, but going into that level of detail meant we could flag any potential issues early on."
McGee divided the project into multiple phases, starting with a team of miners hand-digging a network of tunnels underneath the hotel. They dug 30m to create a series of shafts that would become the hotel's new foundations.
They then poured concrete into the shafts to create the new foundations, and built new columns from within the shafts for the existing hotel building to rest on. Then the team excavated 500 cu m of earth from around the columns, using heavy machinery assembled underground, to construct the new mega-basement.
Mackey says: "Once I set up the programme in Asta Powerproject and tested the first few lines, I felt confident that I could sequence the project from start to finish and there wouldn't be any errors."
It wasn't just construction techniques that challenged McGee. Working on a landmark building in the middle of London also presented logistics challenges, as the excavation work involved removing 45,000 tonnes of clay through a hole just 2.5m wide.
McGee could not store waste material on site due to insufficient space. Instead, materials had to be moved to and from Claridge's daily from a nearby holding yard, with a single loading area on site. Asta Powerproject delivered the planning necessary to ensure materials were collected on schedule, preventing programme delays.
"The Claridge's project was very complex by nature. We had one space to work in, and all our equipment and materials came in and out of one opening. Asta Powerproject allowed us to take just-in-time material planning to the extreme," Mackey reveals.
The project also involved coordinating tradespeople working two different shift patterns. While standard building contractors worked Monday to Friday, 8am to 6pm, two teams of miners worked seven days in alternating 12-hour shifts.
McGee used Asta Powerproject to coordinate site resources with material requirements, managing the pace of work to synchronise deliveries with their progress.
"We never wanted to be in a situation where teams arrived for their shift and the materials that they needed weren't available. Or a situation where we couldn't get materials in fast enough," Mackey says. "With Asta Powerproject, we could drop a line down the programme to monitor and adjust progress on a daily basis."
Some material deliveries were time-critical, like the thousands of tonnes of concrete needed for the basement columns. Mackey's team needed to ensure that mining work finished at a time when concrete could be delivered to fill each shaft as quickly as possible.
"We used Asta Powerproject to coordinate both timings and logistics. For example, we couldn't have mining teams finishing on a Saturday night and then the base of each shaft being left open for 30 hours until the concrete could arrive."
"We couldn't have mining teams finishing on a Saturday night and then the base of each shaft being left open for 30 hours until the concrete could arrive."
Michelle Mackey
If project logistics weren't challenging enough, McGee also had to coordinate site activity around what was happening in the hotel.
In addition to not disturbing overnight guests, Claridge's hosted several high-profile events during construction – including the Harper's Bazaar Women of the Year Awards and the hotel's annual Christmas tree launch.
To minimise disruption, front-of-house staff devised a traffic light scheme highlighting times of caution and complete silence.
"When we were working directly below the existing building, the noise would reverberate up through the hotel, but we were able to sequence work in Asta Powerproject to ensure we met noise schedules," Mackey says.
While initially, staff would block out whole days for important events, this impacted the progress of extension works. To avoid delays, the front-of-house team worked with McGee to determine times when work could continue (for example, during drinks receptions with a lot of background noise) versus critical silent points (such as wedding speeches).
Asta Powerproject's detailed timelines meant Mackey and her team could work tasks around hotel activities to continue as effectively as possible while minimising the inconvenience to guests.
Despite all the challenges, McGee delivered the agreed programme six months early, so Claridge's Hotel could expand the brief to add further elements.
Before embarking on the project, Mackey described herself as a "nervous" Asta Powerproject user, but her confidence and expertise have grown since then.
She has just completed an 800-line programme for a new engineering project, and the development of her Asta Powerproject skills (and those of her colleagues) have helped shape the way McGee plans and executes construction work.
"Rather than creating an initial high-level programme and trying to figure out how long a project will take, we can now look at how long each task takes, and Asta Powerproject will give us the overall length of the programme. We're more confident in our promises to our clients," Mackey says.
She sees the value programme management software can bring to site operations – particularly in cities, where lack of space makes logistics challenging. She says: "Project management software isn't used enough at site level. We're not waiting for a planner who doesn't know the ins and outs of a project to do a weekly site visit. Because we have Asta Powerproject, we can share data and discuss the effect of doing one thing versus another in real-time. I think that's invaluable."