Emphasise the simplicity of technology and the positive benefits that can be derived from it and a best practice approach to data, argues Maria Hudson.
There's no doubt that updated and newly introduced building standards, arising from the Building Safety Act 2022, are having a transformative effect on the UK residential construction industry. With a raft of new or updated legislation heading down the tracks, achieving compliance can become a complex process.
With a number of important deadlines approaching, including the enforcement of the Higher Risk Buildings (Key Building Information) (England) Regulation 2023 on 1 October, and the introduction of Gateways 2 and 3 (also October), it is imperative for contractors, asset owners, and operators in this vertical to get their 'information house' in order.
The less than enthusiastic sign-up to Michael Gove's cladding contract indicates that apprehension towards these regulations persists, arising from unclear guidance as well as persistent knowledge gaps. The good news is that technology, once more, is providing the panacea to this lingering apprehension and it's available to support the management of building information at an affordable price point.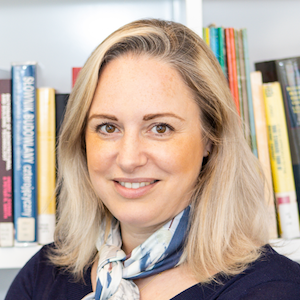 "While we think the golden thread analogy is a good one, now it's become a daunting prospect to fulfil when it needn't be."
Maria Hudson
The fact is that developers and asset owners can no longer afford to stand by as the winds of change gather momentum. After all, the secretary of state has been clear that those who don't comply will have to find another market. 
Unfortunately, this has become part of the problem, with the process towards a safer, higher-quality sector becoming bogged down in management speak and threats, undermining high-level good intentions. While we think the golden thread analogy is a good one, now it's become a daunting prospect to fulfil when it needn't be. We need to strip the rhetoric back and show how, with a piecemeal approach, building information assets can be brought into line, whether for new builds or in-use buildings.
For example, when we start a conversation with a new client, we seek to create an achievable, step-by-step approach to how to bring together, locate, store and manage data correctly. No sunny uplands, just practical, deliverable outcomes that will put companies on the right side of the law and get the information they need for compliance in place in one place.
Making complete data commonplace
It's amazing to think that even now, there are organisations operating in this sphere with their data spread across hundreds of systems, locations and formats. No wonder so many were scrambling around for the right documentation when the first wave of regulations came in.
However, the recent establishment of common data environments (CDE) as standard practice, where all data and information are in one place, can facilitate compliance with building regulations.
Those developers, contractors and operators who now use a CDE as standard have seen the benefits, and it's offered real peace of mind from a risk management perspective. An accessible, transparent audit trail in one location has increased efficiency and means that the right documents can be drawn off on request, data gaps and documents missing can be identified and updated, and compliance and quality can be fulfilled.
It sounds complex, but it's better to think of it as a sophisticated but simple live data bank, which draws previously dispersed information into one place. Again, it's all in the semantics.
"Rather than just focusing on the consequences of non-compliance, we need to balance the conversation with the real, commercial benefits."
Maria Hudson
From here, the CDE can be built on, incorporating solutions for each gateway of the construction journey, with enhancements and other products gradually added to address the steps towards best practice asset information management.
Achieving a safety-first culture
Compliance is not as difficult as it might appear, especially with the right digital tools, systems and protocols in place.
So, rather than just focusing on the consequences of non-compliance, we need to balance the conversation with the real, commercial benefits of complete, better-quality building data for faster and easier compliance.
Let's start by creating a more positive conversation around adopting a culture of safety-first and behaving responsibly, and increasing open access to building information.
After all, the data-gathering process isn't just about having all the information in one place, but also being able to access and manage it to make decisions to mitigate risk and have more control over assets. This can then be shared with regulators and tenants, to ensure buildings are safe and that they understand the correct procedure has been followed. This needs to become instilled and standardised as a core message.
From here, let's talk about better reputations, increased resident and consumer trust, and higher margins through lower risk in the same breath as being responsible and legally compliant.
While no silver bullet, taking the right approach to technology will bring much longer-term return on investment above and beyond the sheer ability to practise within the UK residential market.
Information management technology for residential assets exists to take the pain out of the data-gathering process. Ultimately, it's this small tool that can take the pain out of regularity compliance, delivering that necessary audit trail, and supporting the drive to keep people safer now and into the future.
Maria Hudson is chief marketing officer at Zutec.