Clarion Housing Association has been working with Bentley Systems to develop a new asset management system that will help the organisation to manage the golden thread of information for its high-rise buildings (HRBs). Denise Chevin reports.
"I've been working on the operational side at Clarion for more than five years now, and I've noticed, like the Hackitt Review picks up, there has been a need for the sector to improve the quality of its data," says Jack White, technical manager at Clarion Housing Association, the UK's biggest social housing provider. The nationwide group has 125,000 homes, with around 80 buildings of seven or more storeys.
"It was when I was attending a trade fair a few years ago to source a digital camera to get accurate information about the height of buildings that we came across a laser scanner and decided to go for that," he explains.
"We didn't use it initially, but after speaking to a colleague who was employing a contractor to get all the plans done for one of our buildings, and hearing that it was costing a lot of money and taking a long time, we thought, 'why don't we laser scan it ourselves?'"
That was the start of a process that three years later would result in half of the HRBs scanned. And as part of the process, White and his team carried out associated investigations which have helped them build a smart digital database, complete with 3D digital models, right across its estate.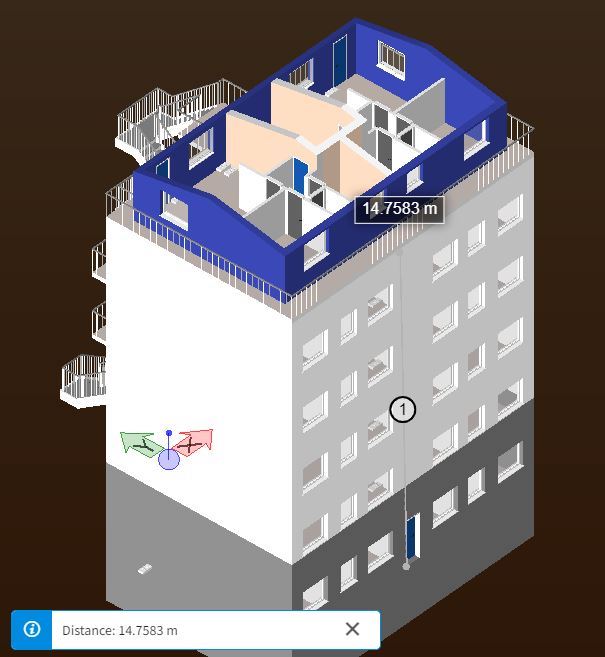 "Other housing associations we know are employing surveyors to do laser scanning, but we have a Revit technician in-house, who creates the models from the scans. Doing it ourselves has allowed us to be agile and it's been very cost effective."
BIMplus: How does the system work?
Jack White: We use a mobile scanner, which takes about two minutes of walking around a flat to do a full scan. When we first started, we used an entry level one, but it took about 45 minutes to do a scan. Measurements are accurate to about 3mm, but that is fine for our purposes. The scan wouldn't tell us aspects about the building like how thick the insulation is – but we get that information from further investigation.
We are aiming to create models with all the elements that affect fire safety. Whether that's an external wall, front entrance door, or a fire detection unit, which we give a unique element ID. We want to register every smoke detector and smoke vent. Then all the information about these elements is stored within a database separately, along with related documents. So, for example, if we clicked on a firestopping document in the system, we can see which location it was for, which team asked for it and who the author was.
It's about having a system that allows us to understand the design intent and the fire strategy, and, for example, whether there should there be a door closer in a particular spot. We can capture that in the technical requirement that is tagged to the digital building element. If someone wants to find out when a particular door was replaced, the information is easily retrievable. We can search across the whole of the estate for a particular element. It makes asset management smooth and easy.
The database is configured using accepted digital information hierarchy for housing (developed by HACT – the social housing research organisation). However, we have taken it a little further, with another level to accommodate elements such as cupboards.

Where are you with populating the database?
We have scanned and gathered information for about two-thirds of our HRBs. We've been working with Bentley to develop the database system that has the functionality that we need and that will meet the requirements of the Building Safety Act.
Initially we looked around to see what was on the market, and although there were BIM systems for individual buildings, we weren't able to find any system that could do this across the entire estate. We started talking to a number of suppliers and eventually formed a partnership with Bentley.
How will it comply with the golden thread?
The golden thread is both the information and the processes, and provides a complete audit trail from the building as built (if it's new). It should be updated every time there is a change or new information. In developing this new system, we have organised, stored and searched all our information.
Now the onus is on us to get the processes right to make sure that information remains up to date. And we are working with the building safety team to do that. We'll start going out to colleagues in the wider business to ensure they all align with what we're doing.
How will it happen going forward?
Although we might eventually put all our properties on the system, the main focus is the HRBs. There is still work to be done to make sure the data quality is where we want it to be. So we're really keen to get that right first. We're also developing GIS to make sure we understand the context of the buildings and can map relevant things outside our stock, such as fire stations.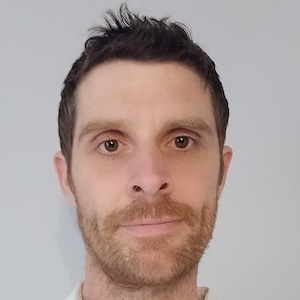 Jack White CV
"I've been in my current role for about two and a half years and at Clarion for about 10 years.
"My undergraduate degree was in civil engineering. And I did a Master's in renewable energy systems, and worked in the energy sector before moving into housing to work in a sustainability role.
"I was working on a project with a director who had responsibility for fire safety, and ended up moving across. I'd already gained knowledge about exterior wall and insulation in my sustainability role, and as part of the building safety team project managed our first external wall cladding system replacement."
How difficult has the project been for you?
I like data and I like problem solving. I enjoy it, and finding ways to make it work. It can be frustrating when things go more slowly than you want. But overall it's been really good so far.
How is the partnership with Bentley working?
From the outset they have had a good understanding of who we are and what we need. We have developed a great understanding of who they are and what they can offer.
The system Bentley is developing with us can input BIM models from other systems. We do all our modelling in Revit, and then, obviously, save the file in a specific format. And that goes straight into the Bentley system. Interoperability is absolutely key and Bentley are really up for that.
We don't just want Clarion residents to be safe, we want all residents to be safe and when the system is available through Bentley, it means others will be able to benefit from what we've developed.
What we are doing is nothing new in many respects. Asset managers currently have databases, documents and geometric information in floorplans and elevations. What we are doing just takes these things further; a more in-depth database, documents with meta data and a 3D model.
We need to focus on the desired outcome and that is an improved understanding of our buildings, leading to enhanced decision-making. The key to getting this is having excellent data. To do this, you need clarity, which generally comes down to three things:
definitions to be able to make sure you are not calling a spade a shovel;
formal processes and procedures to get consistency; and
a smart system to store, manage and access the information.