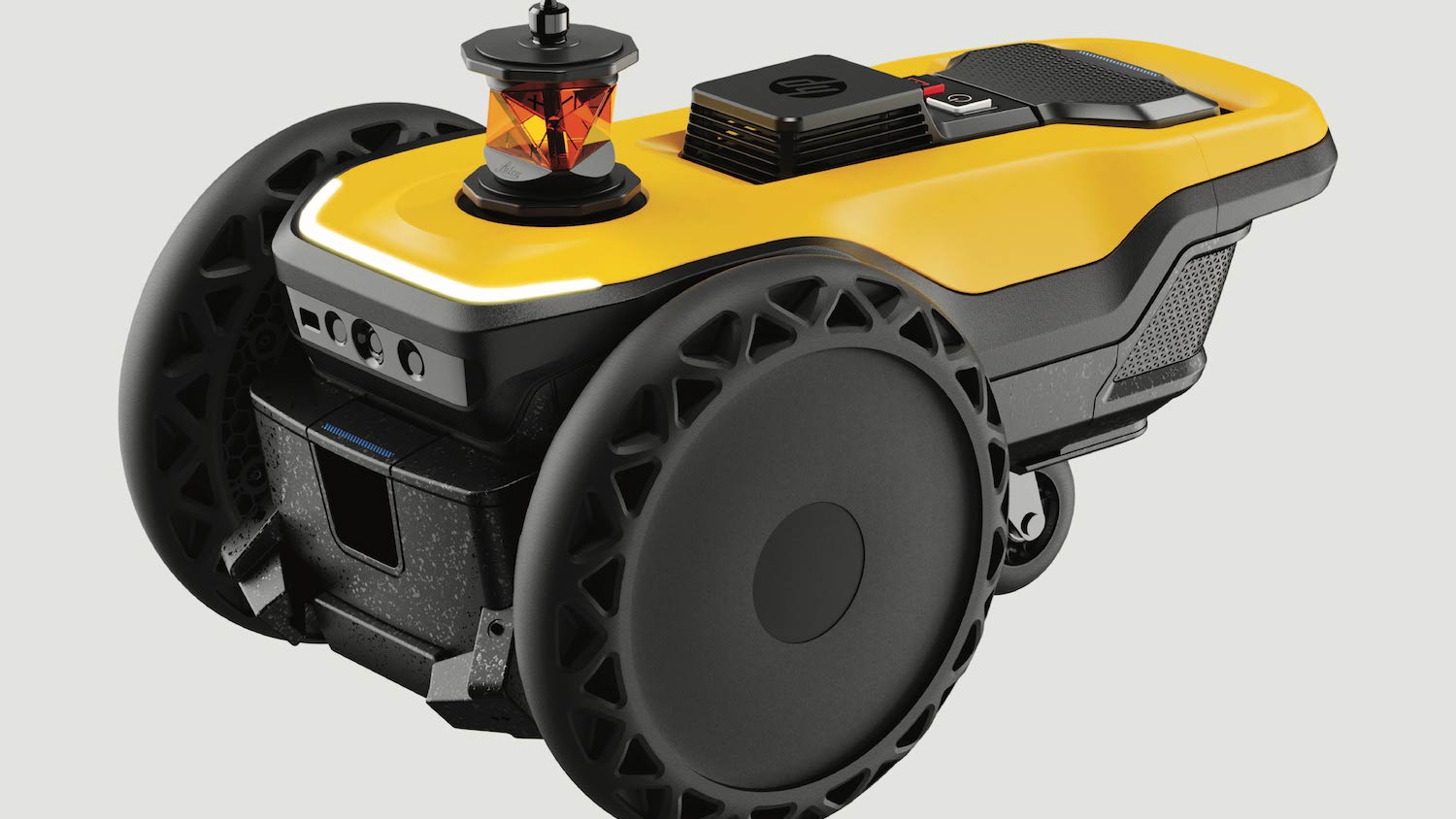 The Vinci Building/Sir Robert McAlpine JV, Integrated Health Projects (IHP), is testing the final version of the HP SitePrint robot site printer at Derby Kingsway hospital.
SitePrint prints lines and complex objects accurately and with consistent repeatability, says HP. It can also print text and thus bring additional data from the digital model to the construction site. It is autonomous and can avoid obstacles.
HP describes SitePrint as light and compact. It comes with a touch screen tablet for remote control and configuration. It also has a selection of inks for different surfaces, environmental conditions, and durability requirements.
Linking to a robotic total station allows positioning and navigation of the robot on the job site.
The IHP team at Derby Kingsway hospital has been working on this project for some time, trialling a few prototypes before the launch of SitePrint in the UK.
The aim of the project is to improve the layout and design of healthcare facilities, making them more efficient and cost-effective. With the robot's help, the team hopes to achieve this goal by significantly reducing the time it takes to create floor plans. This is the first time the final product has been used on a construction site globally, Sir Robert McAlpine claims.
One of the key differences between the prototype version of SitePrint and its launch model is the change from an inkwell to an ink cartridge.
Evolving traditional approaches
James Beardmore, project manager at IHP, said: "It was digital construction manager Sassi Stark's proactive approach to seeking new companies that provide innovative new methods that led her to HP and the site trials. She conducted desk research for suitable robot print providers and connected with HP SitePrint, who had previously been training Derbyshire-based geospatial surveying company, Greenhatch."
Stark added: "SitePrint is just one example of how technology is changing the way we approach traditional tasks. As the digital construction industry continues to evolve, it is important to stay up to date with the latest advancements in technology."
The robot was demonstrated this month at UK Construction Week and Digital Construction Week.