What is construction optioneering? Is it the next big thing in construction? Morgan Hays explains.
Construction optioneering involves carrying out an in-depth review of a project to determine the most cost-effective and timely delivery method that will also produce the best possible project outcome for clients and end users.
Traditionally, planners have used their industry experience and benchmark information to create a schedule and approach that ensures that their project will meet time, materials, labour and cost requirements. Planners have traditionally used tools such as Microsoft Project, Oracle P6 and even Microsoft Excel to create the 'best bet' plan. Given the time and effort required to create schedules using such tools, contractors have typically had little latitude to test different possible ways to build a project and have been forced to develop a single plan.
Now, through the power of AI and a construction optioneering-led approach, the industry can rethink the way it schedules its projects and move away from manual processes. At ALICE Technologies, we believe this represents the beginning of a new era of construction planning.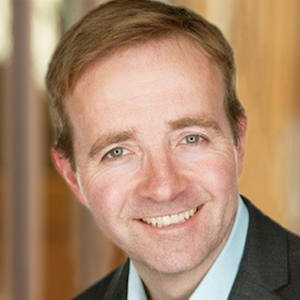 "Through the power of AI and a construction optioneering-led approach, the industry can rethink the way it schedules its projects and move away from manual processes."
Morgan Hays
How optioneering software works
The process starts with a BIM model, which serves as the point of origin for schedule exploration. The team imports the model into ALICE and then defines the different elements that make up the structure, using the software's 'recipe' builder.
After translating the model into recipes, the system devises different ways to build the project with different variables. Contractors can easily change these variables and run 'what if' analyses at any time.
Consider this example. A customer was digging tunnels for a subway system and wanted to find a more efficient method of construction to see if they could meet their early delivery bonus. They were considering adding a second tunnel boring machine (TBM), which can cost £1m a day to rent and run. The contractor added the additional costs and benefits of hiring a second TBM to its ALICE model – and found this would be less cost-effective.
ALICE found that, given the small number of exits from which earth could be removed, the earth removal process could not keep up if the contractor added a second machine. As a result, the company decided to use one TBM to avoid any bottlenecks during the excavating phase. This saved the contractor a substantial amount on equipment rental and operation.
Another consideration is the surrounding geography of the site. A company building a 50-storey skyscraper in a crowded city location wanted to see if it would benefit from having a second crane on site. ALICE enabled it to consider the traffic management time and costs involved in getting two cranes on site at different times. It found that it would be more time- and cost-intensive to run two cranes at once. Thus, the contractor opted for hiring one crane for a longer period. 
Construction optioneering will affect our industry in a variety of ways as it continues to grow in popularity. Contractors will be able to bid using accurate data and analysis for the price and time frame of any large-scale project.
And, once projects are in progress, construction optioneering allows the creation of thousands of options, so the most effective plan can be assessed, chosen and followed. As a result, we will see less material waste and more efficient use of labour and machinery within the sector. Margins will improve and the construction industry will be more likely to meet delivery commitments to its stakeholders. Thus improving profits, meeting capacity issues and ultimately improving the sector's capability and reputation.
Morgan Hays is senior vice-president product at ALICE.