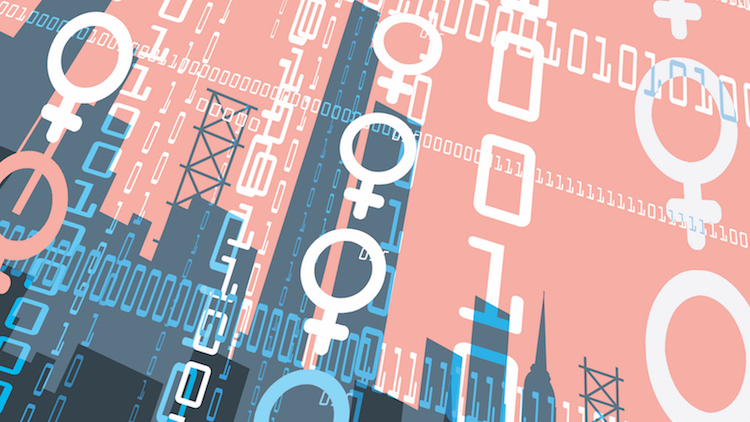 Welcome to the third in our series of interviews counting down to International Women's Day on 8 March. A new interview will appear every Tuesday morning until 8 March.
Today, Dr Melanie Robinson takes her turn. She is senior project manager at BIM Academy, specialising in BIM and information management according to ISO 19650.
Robinson manages projects across multiple sectors internationally and develops bespoke digital strategies for project and asset management. Her interests include change management, standardisation and digital collaboration, and she also acts as regional lead for Newcastle-upon-Tyne for Women In BIM.
Why did you choose a digital pathway for your career in construction?
At school, I loved graphic communication and maths, which led to my careers' adviser suggesting I pursue architecture, despite my protestations that I am not a particularly imaginative or creative person. In fact, it was only when I was studying Architectural Technology at university that I realised just how many career opportunities there are in the engineering and built environment sector that were much better suited to my skillsets and interests.
As unglamourous as it sounds, I just fell into a digital pathway naturally. My first foray into BIM came from a presentation delivered by a contractor who was showing us a digital model of a local school project. As someone who has spent many an hour building houses in the video game The Sims, I found the concept of object-based modelling fascinating.
"As someone who has spent many an hour building houses in The Sims, I found the concept of object-based modelling fascinating."
Dr Melanie Robinson
At the time, my course was taught predominantly using AutoCAD, so I applied for grants to buy learning materials to pick up Revit and, by extension, the principles of object-based modelling and what eventually turned into the wider BIM methodology. Coming up to graduation, the university was offering fully-funded studentships to undertake a PhD, and with some guidance from my lecturer at the time, I pulled together a proposal and managed to secure my place.
After a few more years of studying, I got what I affectionately call my 'adult job' with BIM Academy, where I've since specialised in the ISO 19650 standards and digital strategy development.
What's been your biggest professional challenge and how did you overcome it?
My biggest challenge was, without a doubt, finishing my PhD and balancing a full-time job managing multiple projects, all while surviving a global pandemic to boot. Looking back now, I don't understand how I did it, but I am unbelievably proud that I did. What I do know is that I was lucky to have an incredible support system, not only personally, but also within my team at work.
Which digital innovation in the past year has caught your eye and why?
I don't know whether it's the collective trauma of a pandemic, the fact my partner is a medical doctor, or that my largest project currently is with a Canadian health authority, but I'm starting to become really interested in the concept of 'smart hospitals'. I love the idea that the principles of information management and BIM can lay the foundations for incredibly clever digital applications that can, in turn, improve our healthcare.
It's also a conversation you can have with anyone: everyone at some point in their lives will interact with our healthcare systems and will have been in a medical building. With the current pressures on our NHS, it is imperative that we play our role in contributing to its longevity by creating buildings that are responsive and resilient to our increasingly complex healthcare needs.
Name another woman in BIM or digital construction who you think is doing great work and why.
There are so many women who are doing great work – Women In BIM is testament to this. In terms of pushing the industry to be better, I think Vicki Reynolds is doing some amazing work in progressing the conversations surrounding the golden thread. It's such a crucial piece of the puzzle and Vicki has established herself as a very credible ambassador for the topic.
In your experience, is BIM more diverse than the wider construction industry and if so, how does this affect the working culture?
Initiatives such as Women In BIM have done a fantastic job in proliferating the role of women in BIM and it has certainly created what feels like a community within the wider industry. What strikes me the most when I attend BIM events, against more generalised construction events, is just how diverse the former is in comparison to the latter.
Interestingly, working in an organisation that is closely tied to an architecture practice, my everyday working environment has a healthy balance between women and men. However, as a project manager, I work across multiple projects with different configurations of teams and people, and often, I find myself being the only woman in a meeting.
It doesn't bother me most of the time and I don't think the working culture necessarily changes based on the demographics at the table, but it is interesting how my name will be the one often mixed up or on the rare occasion, have 'sweetheart' tagged onto a sentence. However, I genuinely believe things are improving and that the emerging diversity is only ever going to be a good thing and bring a richer experience to our teams.
How can the industry attract more women?
There needs to be more education and marketing geared towards young people within schools and colleges that not only represent women in construction, but represent the diversity of the roles available in the industry.
The images we are often bombarded with when we think of construction in the media are those of labourers in the high-vis jackets and hard hats, or designers with a drawing board and blueprints if we're lucky. However, construction is much more than this, particularly now it is starting to engage digital and net zero technologies as common practices.
Who is the person in BIM or digital construction that you turn to for inspiration/support and why?
The people I admire the most are those who are open to discussions and to teaching as well as learning. To name a couple, I've had some great conversations with Keith Wilkinson (JMA) and Duncan Reed (Trimble/ThinkBIM) during both my PhD and in my current role. I also follow the careers (Twitter feeds) of Dr Marzia Bolpagni (Mace) and Emma Hooper (Bond Bryan) as they are both a huge inspiration in the work they do and in the awards they deservedly win.