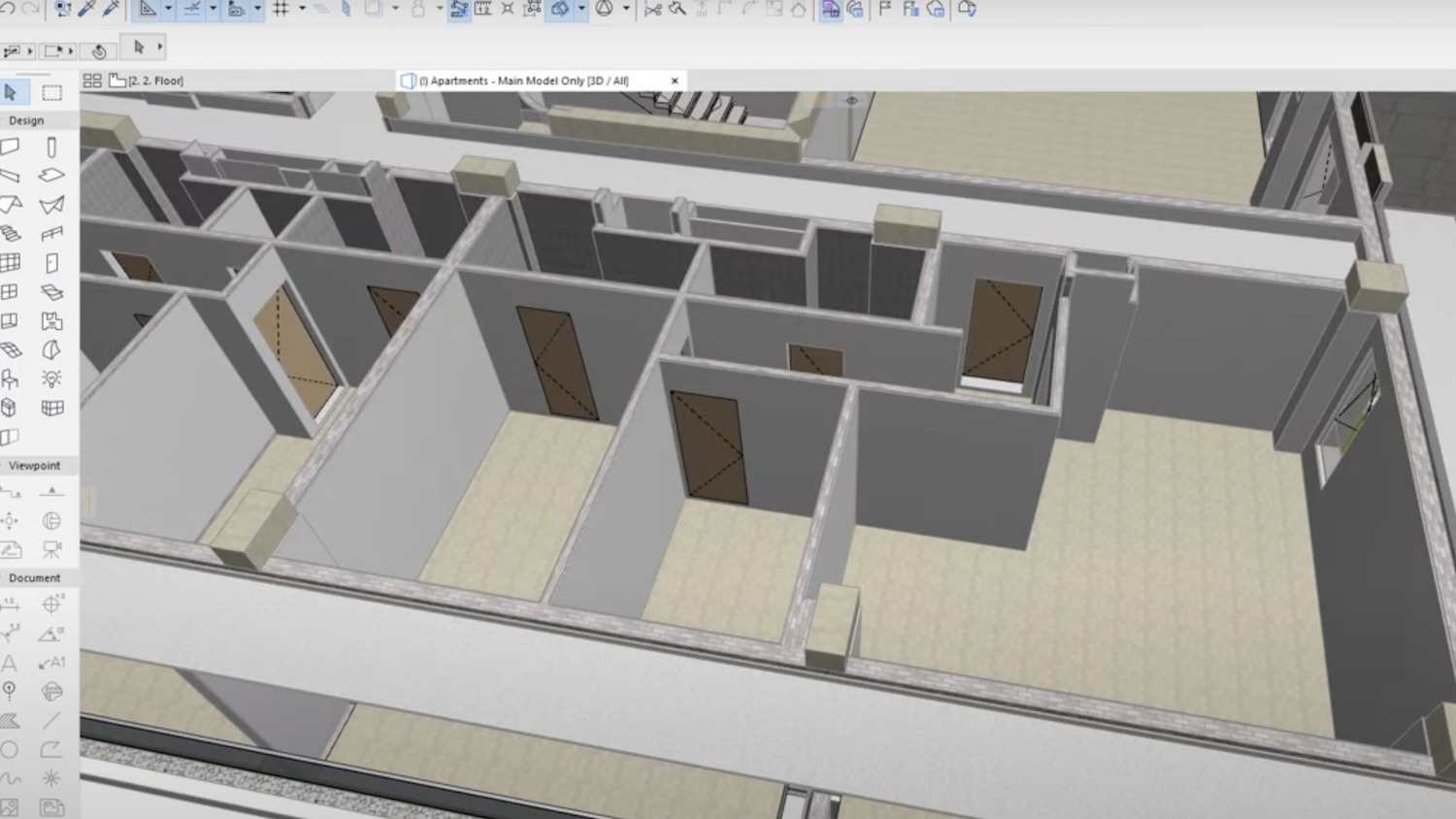 Graphisoft has unveiled the latest version of its flagship Archicad software, Archicad 27.
Graphisoft says the new iteration follows a "robust technology preview programme where users were invited to weigh in" on its evolution. Archicad 27 boasts a "new design option solution, professional visualisation tools, improved management of complex projects, and advances in open, multi-disciplinary design collaboration".
Archicad's new integrated design option management capability, built on an end-to-end design workflow, enables architects and multi-disciplinary teams to evaluate and communicate design options to clients more efficiently, Graphisoft said. This allows them to find the best design alternatives in significantly less time.
"The introduction of the new design options tool is a valuable feature, aiding architects in realising infinite possibilities and ultimately enhancing their creative expression," said Kevin Lee, director of technology, BIM, at TZG Architects in Australia. "This tool is a much-awaited gift to the architectural community."
Archicad now delivers additions to the attribute management workflow. This upgrade increases design team efficiency, allowing users to organise more attributes by folders. Graphisoft says new productivity tools, such as distance guides for placing elements, make designing with Archicad more "enjoyable and intuitive for architects switching from other design platforms".
Those modelling MEP with Archicad will find the latest version of MEP Modeler delivers "a significant boost in the built-in MEP modelling workflow", while the latest updates in structural analytical model creation "shorten the structural design delivery time on even large and complex projects".
Graphisoft has also unveiled updates to Archicad's sister programmes:
BIMcloud – the real-time multi-disciplinary design collaboration tool – has improved security with multi-factor authentication;
BIMx – the presentation and coordination app for desktop, iPad, iPhone, and Android phones and tablets – has gained built-in issue-reporting capabilities to shorten the time required to resolve problems found on the construction site or during project coordination meetings; and
DDScad – the MEP design tool – now features access to manufacturer data "out-of-the-box" and new product data technology with enhanced OpenBIM capabilities, "allowing engineers to design MEP projects with greater freedom and flexibility".